Lonely Millennials Meet Their Muzz
August 8, 2022
Sometimes when I'm sitting up at night I hear this strange sound. It's the distant sound of index fingers across America snapping in half from exhaustion. Swiping left, swiping right, clicking the like button, crossing fingers for a match, trolling through photos; the work goes on and on in the effort to use the Internet to find a mate. It's practically a full time job!
Well, for Muslims the job has been made a little bit easier. Meet Muzz, a new mobile app designed to help single Muslims meet each other, get married, and procreate so that we can over populate the earth and become the dominant group.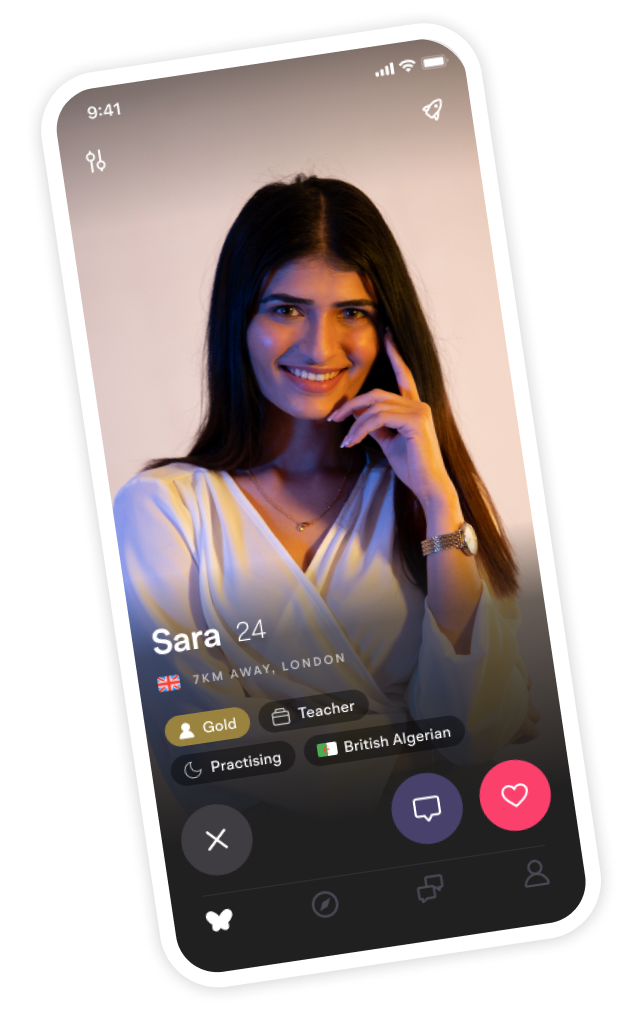 Looking for your soulmate?
You won't find your soulmate on this blog post but you might find them on Muzz - the world's biggest Muslim dating and marriage app.
Just kidding!
In all seriousness, Muzz is the Muslim millennial's answer to creepers and getting cat fished on mainstream dating apps. What's so special about it? First, let's talk aesthetics. Muzz has a user friendly interface similar to that of mainstream dating apps. The look is slick and clean and generally uncluttered, which is a directional shift from other websites that can inundate with too many profiles on a home screen.
What separates this app from the pack is the never-before-seen levels of profile privacy. Profile photos that are set to private can be blurred out when being displayed to the general public. Once a match is made between the two users the photos can be seen.
Instead of using something like a Facebook profile (which can be fake) to confirm a user, Muzz confirms identities using phone numbers. The phone numbers are for security purposes and aren't posted onto the app for everyone to see.
The coolest and most Muslim-y features on the app are the guardian option and the behavior checks. Users who are more comfortable having a wali or guardian can check that option on their profiles and designate someone outside the site to monitor all conversations that take place in the app. Both parties in the conversation are aware that this outside player is receiving all of the conversations.
The behavior checks are absolutely my favorite feature on the app. Foul language gets censored and users can be reported for un-Islamic activity in their private chats with other users. When the report is made by one user, the site admins access the private messages to confirm the activity and the perpetrator's profile sinks down in the rankings. Basically, the douchebags don't show up as frequently and the nice Muslim boys rise to the top. What more can anyone want?
It's 2015, and dating shouldn't be hard. With all the technology we have in this world I should be able to design a spouse online and order him in an array of colors and sizes just like everything else in my life. While Muzz hasn't exactly figured out a way to do that (yet!), they're getting pretty close with this app. So say bismillah, memorize your phone number, and try your luck! You never know where The One might pop up.