Why is it so hard to find that special someone?
August 8, 2022
Muslim Marriage events, speed networking/dating events, family gatherings, introductions and online Muslim Matrimonial websites are all different avenues for those seeking a marital partner.
So why does it seem SO difficult for so many Muslims to find their partner? We all know someone who is single and looking, but it seems to be harder and harder for people to find that special someone.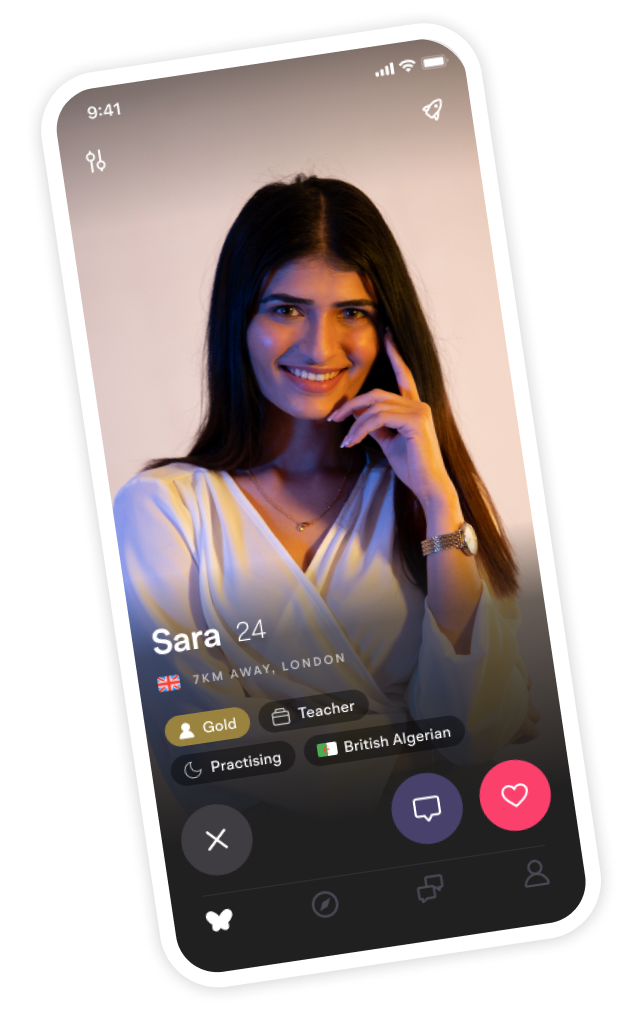 Looking for your soulmate?
You won't find your soulmate on this blog post but you might find them on Muzz - the world's biggest Muslim dating and marriage app.
Speaking personally, I have tried to introduce friends to each other for the purpose of marriage, and Alhamdullilah two indeed got married. But so many others chose not to take it past the first meeting!
Not that there is anything wrong with this – we all know what we are looking for, and often it's hard to explain to others. That said, what Muslim guys seem to be looking for versus what Muslim girls are looking for can be wildly different – both in their approach and in terms of what they hold as being important.
Firstly in terms of how they go about meeting/introducing themselves to new people – everyone has different tastes in this regard. Some are more "old school" – counting on meeting people through chance, or being introduced by friends or Family to people. Often some leave the entire matter to their family! Some are more relaxed and opt to use some of the common Muslim Marriage websites out there – such as www.muzz.com. Some attend Marriage events and meet people more formally in a designated and purposeful environment. The important thing to say about all these avenues is that – they are not for everybody. Using Muslim Marriage websites doesn't appeal to a certain subsection of Muslims. Similarly some have tried common Muslim Marriage events and found the process TOO formal, or too "forced" in terms of talking to others. By the same token – I know friends personally who have met people online and shortly gotten married. And this number is growing. Similarly I know many who have met their special someone at a specific Marriage event.
No doubt there are many Muslim guys out there who are extremely particular in terms of what they are looking for with regards to looks, age and profession. Whereas with Muslim ladies, whilst such things are important, many are more "sensible" in how they approach marriage – with an emphasis on finding someone who is fairly stable with a matching personality, and someone they deem to have a good heart to whom they can grow close to and build a family with. This is by far not a hard and fast rule, but the emphasis by which Muslim ladies and gents approach marriage is fairly subtle.
The important thing for both to do, is to sit down and carefully think of the exact characteristics they desire as a must in a potential partner. If they choose to use online alternatives or Muslim Marriage events, such criteria then comes in useful in ensuring that their search is focused, without wasting the time of others who are similarly searching.
Inspite of all of the above, one of the best ways of finding a Marriage Partner, is often realising that the right person comes along without you even realising it! Someone can walk into your life through friends or work, and often without the "guard" of knowing you are being judged (eg as one would at a Marriage event), one can see their true relaxed personality and character. Usually this is the most ideal and reliable ways of finding that special somebody.
So keep your eyes and mind open for the opportunities which are presented to you! Be open minded and be willing to give people a chance, and Inshallah who knows what the future holds for you!