There's Beauty in Our Differences
August 8, 2022
In life we go through changes. Our hairstyles, music, and even taste buds change –I went from hating soymilk to loving it (well, I still don't love it, I tolerate it). The same goes for our visions of a spouse.
When I was little, I imagined my prince was a real-life version of Aladdin: tall, dark, and handsome. Then, as I got older, I focused less on looks and more on intellect. I believed my perfect guy was either a Harvard grad, heart surgeon, or a successful businessman.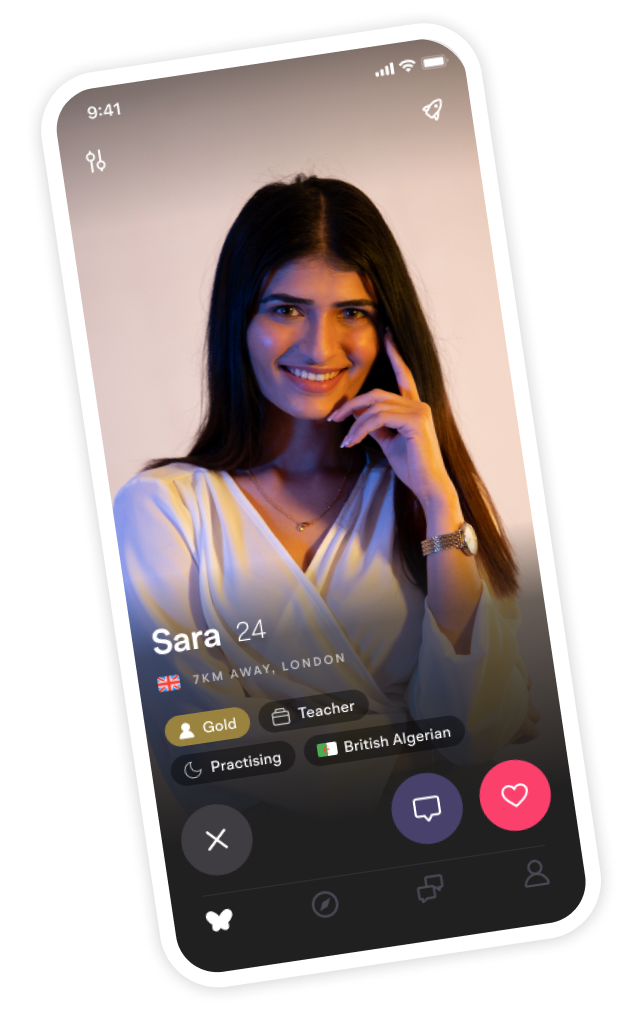 Looking for your soulmate?
You won't find your soulmate on this blog post but you might find them on Muzz - the world's biggest Muslim dating and marriage app.
However, when I really buckled down and did my homework, (i.e. reading women's magazines, pre-marital books and workshops) I shifted my focus to find someone with similar life goals, good communication styles, smart financial habits, and strong taqwa.
I thought all grown-ups thought this way. Oh, how naïve I was…
Turns out the men and the matchmakers I crossed paths with were looking for more specific characteristics. I've heard it all: I want a girl who is at least 5'5, someone from an educated (AKA wealthy) family, and is open minded (still not sure what that means). Those types of lists are amusing. What isn't as funny is when they list a "preference" for a certain ethnicity.

Maybe his profile will be aloof filled with phrases like "searching for a spouse who speaks my native language" or "shares my culture."

If I were to ask him why he's so specific, he might say his parents want him to marry "one of their own kind." Or he might admit that he thinks cultural sameness equates to compatibility. If he stays silent on the matter, he may be in danger of holding racist or ethnocentric beliefs that one group (his group) is better than another.

But having grown up in a mixed household, I see beauty in difference. It's our differences that can be a source of love, not animosity. For those of us in the West, we share an overlapping culture as Canadian, British, or American Muslims. More importantly, we share the best type of unifier: our deen.
In his famous Farewell Sermon, our beloved Prophet Muhammad (Peace and Blessings Be Upon Him) reminded the ummah, "All humans are descended from Adam and Eve…there is no superiority of an Arab over a non-Arab, or of a non-Arab over an Arab, and no superiority of a white person over a black person or of a black person over a white person, except on the basis of personal piety and righteousness."

Islam teaches us to shed ethnocentric and racist ideology and focus on a person's religion above all else. Isn't a mutual love of Allah and his Prophet enough common ground to consider someone for marriage?
---
Nailah Dean is a lawyer and creative writer based in San Francisco. Her latest project is a memoir about the Muslim dating world.
You can keep up with her on: