#Muzzsuccess: Rahmat and Parvez
August 8, 2022
Thank you to Rahmat and Parvez for sending in their lovely message.
The Muzz team are extremely pleased, and we wish Rahmat and Parvez all the best in their journey together as husband and wife, insha'Allah. We pray Allah makes it a union filled with love and tranquility, ameen.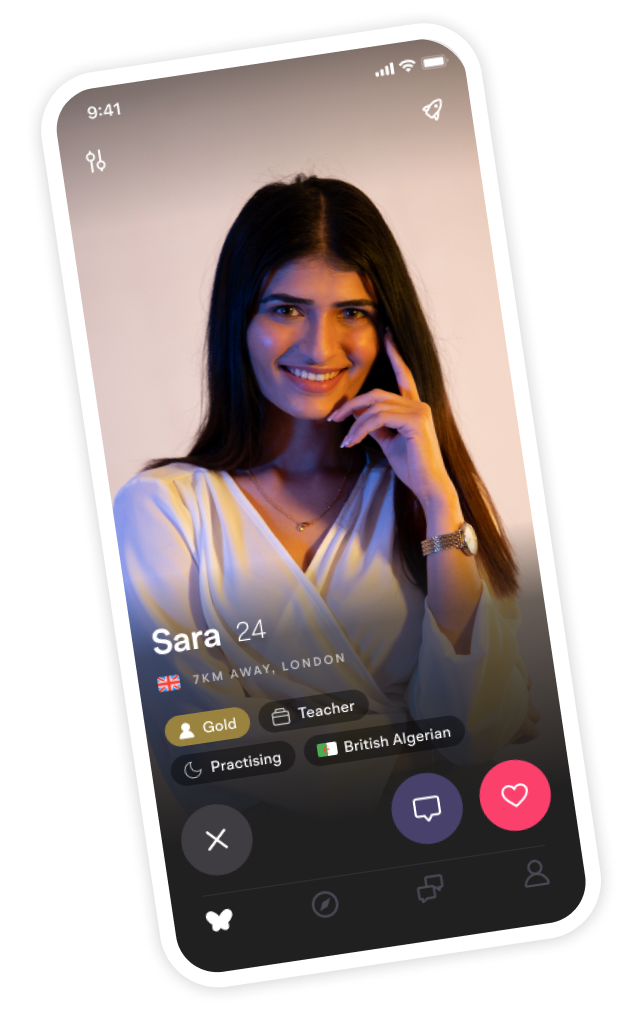 Looking for your soulmate?
You won't find your soulmate on this blog post but you might find them on Muzz - the world's biggest Muslim dating and marriage app.
THIS IS THEIR STORY:
I am glad to say that Muzz has played an integral part in my life and it will stay forever.I am Rahmat from Mumbai, India. I met my husband Parvez on Muzz.
I want to wholeheartedly thank Muzz for creating a platform that connects genuine people who seek the most blessed relationship of all – marriage!
I truly believe that if something is to happen Allah paves the way for it, and everything else falls in place seamlessly. It was only by sheer luck that I came across Muzz.
My husband is based in the UK. We matched in November 2016 and met in December 2016 when he came to India for a visit. We eventually got to know each other better and decided to make our families meet. He came back to India in March 2017 to meet my parents. By Allah's grace everything fell into place, and we got married in November 2017.
I moved to UK in March 2018 and I am living happily with my husband, alhamdulillah.
Thank you to the entire team at Muzz. I would definitely like to meet you all one day and thank you in person. May Allah bless you
Regards,
Rahmat Azmi'