How to Get Ready for Your First Muzz Video Date!
August 8, 2022
Have you heard? Muzz now has FREE video calling! It goes without saying that the world has changed a lot in the past few weeks, but one thing that'll never change is our need to make real connections with each other. So we hope that our new video calling feature will help you get that face to face feeling without needing to meet up. Inshallah it'll mean less time wasting and safer way to find the perfect match.
But we know what you're thinking. How do you even go about starting a video chat, or knowing what to do or what to wear? It can be such a nerve wracking experience tbh. Don't worry though, we've put together a guide on our advice on how to have the best video date of your life!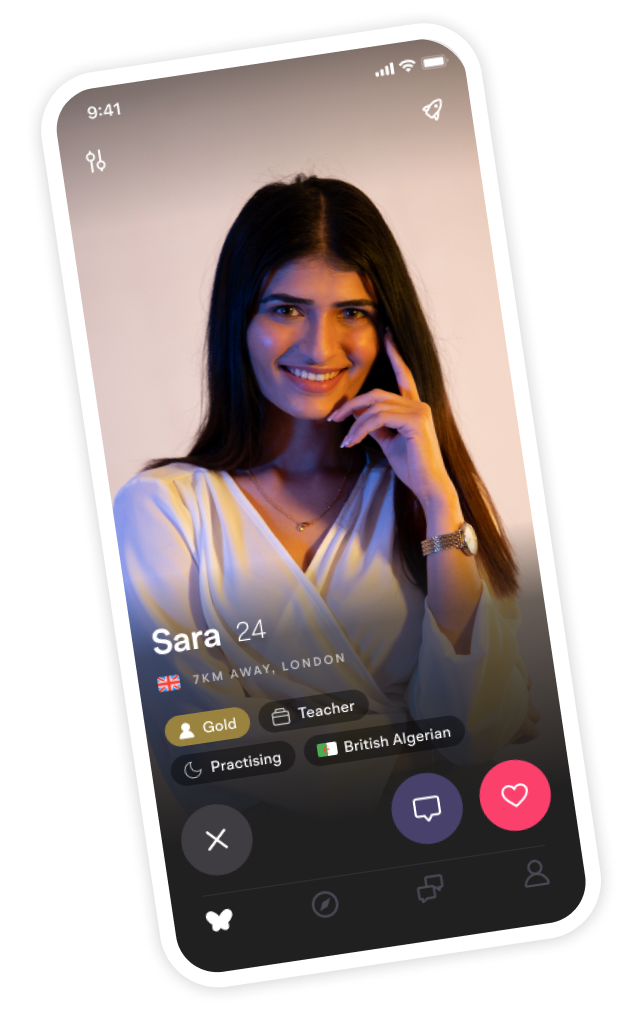 Looking for your soulmate?
You won't find your soulmate on this blog post but you might find them on Muzz - the world's biggest Muslim dating and marriage app.
First of all... Check out the video below on how to use the feature!
Time To Initiate
First and foremost, someone has to make the first move and set up the video date. Be brave! If you feel like you've been texting long enough and feel like you've got a connection, then suggest a video call. Be casual and suggest something like: 'I'd love to see you in person but since that's not possible now, why don't we try video call?'"
Remember that before you can video call on Muzz you have to ask their permission first, so once that request has been accepted you both can call away.
Get Dressed
It's safe to say that at home, we're all pretty much dressed in pajamas and sweats the majority of the time. But this is the first date! And the first time this person will be seeing you, so you want to be dressed to impress (even if it's only top up). Besides, a good outfit will make you feel way more confident than you might be feeling.
Think About That Background
You don't want to be the person with the messy bedroom with clothes and unwashed plates scattered everywhere. Those traits can be revealed in time, but maybe not on the first video call.
Keep in mind lighting as well! Make sure you're well lit so that the video call is clear. Sitting in front of the window is great for some natural light. You can always do a quick test on your phone camera beforehand if you're worried.
Suggest Something Fun
Like any first date, things can get a bit awkward when two people are meeting for the first time. So doing something fun can be a great way to break the tension and start a conversation. Playing a game together or cooking a meal virtually are some of the things you can try.
Be Interested
During a video call you can miss the subtle nuances that you'd normally pick up on during an in person date such as body language and touch. So it's important to really be present in the conversation, listen to what the other person is saying and show that you're interested in what they're saying. Communication is key! Especially on video calls.

Update your Muzz app, and try video calling for free today!