Dear Muzz: Help Me Start A Conversation!
May 15, 2023
It's finally here! The agony aunt you never knew you needed 😉
The two aunties answering your questions today have an acclaimed wealth of knowledge on dating and Muzz, as they have both been on the app. Found Love On Muzz has, you guessed it, actually found love on Muzz. While Kissed A Few Frogs has acquired a great amount of insight into red flags and relationship Dos and Don'ts from her own experiences of dealing with all the f***boys.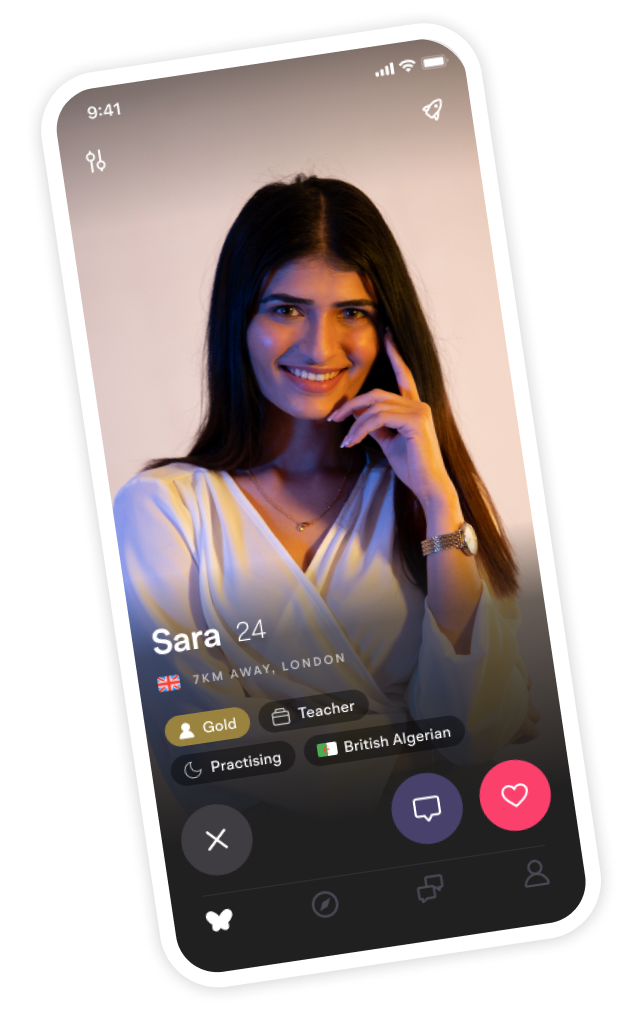 Looking for your soulmate?
You won't find your soulmate on this blog post but you might find them on Muzz - the world's biggest Muslim dating and marriage app.
Disclaimer: Their responses are just their opinions, so follow it at your own risk!
---
Dear Muzz,

Firstly, thanks for helping singles find each other for marriage in a halal way!

I need advice on how to start a conversation. Usually I'm stuck with boring starters like 'hey, how are you?' etc.

I feel kinda unattractive. I just don't know how to approach a stranger – please help!
---
Kissed A Few Frogs Replies:
Thank you for reaching out about this! I think it's something we all secretly struggle with but no one really knows what to do about it. Dating apps go against what we've been told all our life: we all remember our mum's going on about how 'we don't talk to strangers', yet here we are, willingly striking up conversations with random strangers online. But it's just how our generation works now.

But onto what to actually say to these strangers… that you're trying to scope out if you wanna have a long term relationship with…

Well, their profiles are always a good starting point. For example if you read their bio and they mention travelling or pets, strike up a conversation around that! Or check out if there's anything interesting about the pictures they added. This shows that you're paying attention to their profile and interested in finding out more about them.

Another tip would be to start off with something that interests you. A guy once started the conversation with 'Rank the Friends characters from best to worst'. I thought that was so good I copied it and used it myself because I love Friends and I think it's a great insight into people's personalities 😂.

And last but not least if you can't think of anything to say, send a pic or a GIF! As they say a picture says a thousand words.

Good luck, I hope this has helped somewhat! Just remember, don't second guess yourself, making the first move is half the battle.
Found Love On Muzz Replies:
Hey, no problem we're glad you're benefiting from the app and advice! Your problem is quite a common one actually, it can be really difficult to start a conversation with someone in an engaging way. Personally I prefer it when a guy starts by asking me about something on my profile, or compliments my photo, e.g. one guy said "So, what do you do apart from modelling?" It was a huge ego boost and I loved it. I didn't marry him though lol.

I think the main thing is to make your match feel like you chose her for a reason, ask her about herself, and let the conversation flow naturally. However you don't want the conversation to seem like an interview, I hate the question "so, tell me about yourself?". I still have no idea how to reply to that. Instead, a great way to get to know someone is through games, you could say "tell me your life story in 5 emojis".

From the 5 emojis she sends you can then guess what her life story is, and what she's trying to tell you. Games are definitely a more fun way to start the conversation and get things flowing. If you need more starter tips, I would strongly suggest you check out this blog: Muzz Openers: 9 Creative Lines To Get The Conversation Popping

In terms of you not feeling attractive, don't bring yourself down like that!! Honestly, confidence is attractive, intelligence is attractive, personality is attractive. All you have to do is be yourself, and have some self belief!

Inshallah these tips will help you, good luck with your conversations :)

---
If you have any questions or need any advice, feel free to drop us an email at: [email protected]