Dear Muzz: Catfished By A Married Man!
May 15, 2023
It's finally here! The agony aunt you never knew you needed 😉
The two aunties answering your questions today have an acclaimed wealth of knowledge on dating and Muzz, as they have both been on the app. Found Love On Muzz has, you guessed it, actually found love on Muzz. While Kissed A Few Frogs has acquired a great amount of insight into red flags and relationship Dos and Don'ts from her own experiences of dealing with all the f***boys.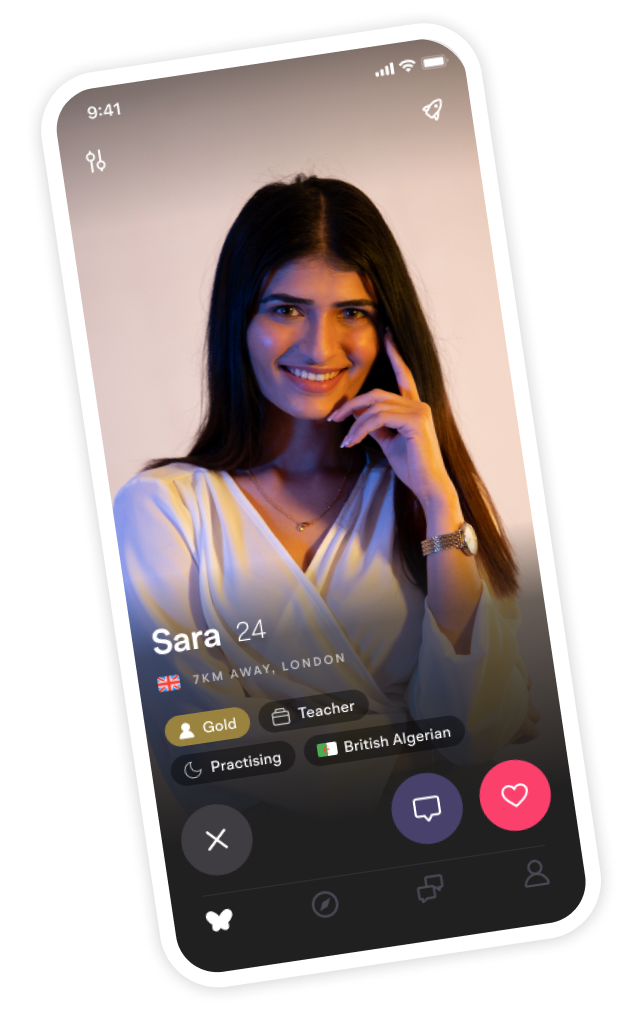 Looking for your soulmate?
You won't find your soulmate on this blog post but you might find them on Muzz - the world's biggest Muslim dating and marriage app.
Disclaimer: Their responses are just their opinions, so follow it at your own risk!
Dear Muzz,

Where do I even start? Ok so I've been using this app for a while now but have had no success, like I don't even get to the date stage. But I know it's my own fault, everytime a guy suggests to meet I get scared and say no. Eventually they get annoyed and say they can't have a relationship if we never even meet.

The truth is I've been catfished before. I was once talking to this guy for 5 months, we never met but we used to speak on the phone regularly, we even video called. I lived in London at the time but he was in Scotland so it was a long distance relationship. I really really liked him, I fell for him hard.

One day we finally decided to meet up. He had come to London for a holiday, he gave me the address to his hotel (I was just meeting him there so we could go somewhere else, I wasn't going inside). But I arrived earlier to surprise him and I saw him... he looked the same and everything was fine, but what was not fine was that he had a whole wife and kids!

At first I was like no, maybe that's his sister and the kids are his niece and nephews so I went in to say hi, and he says "I'm sorry do I know you?". Those words stung, but they made me so angry. Now I wasn't about to sit around and let him play me and his wife, so I got out all the messages and showed his wife.

Looking back I kind of regret it because I ended a whole marriage there and then...while they were on vacation. But his wife deserves better, as do I. I blocked him off of everything straight after that. I don't know if he ever tried to get back in touch with me, nor do I want to know.

Sorry this email is kind of long, my main worry is how will I ever be able to trust another guy after all of that had happened to me? I was so heart broken and I never want to feel that way again.

---
Kissed A Few Frogs Replies:
You absolutely did the right thing! You deserve better and his wife deserves better. Although I do kinda hope you did it away from the kids. But it's definitely a lesson that catfishes don't only trick people with their looks, but also hide secrets about their life. I always live by the quote 'this too shall pass' and your trust in men will come back don't worry. Not everyone out there has bad intentions.

So for next time, when you're ready to open up again, here's some tips for you: Video calling first was a great move - normally this gets rid of any catfishes immediately since they can't hide what they look like. But it's important to keep an eye out for if they take things to the next level quite quickly. Catfishes are notorious for creating a false sense of intimacy before you've even met. Make sure to go through a potential match's social media as well. While it can feel a little stalkery, it also gives you a glimpse into their life. Even the most reluctant Facebook user will have a few tagged posts.

I know you must be hurting right now. But remember, this too shall pass!


Found Love On Muzz Replies:
Girl, I have way too much to say about this. First of all, NEVER agree to meet a man at a hotel! Honestly I think you were lucky you came early, as most likely he probably didn't have plans to just meet and go from there...if you know what I'm saying. I'm also glad you found out the truth before the relationship went any further. God really looked out for you there!

I know right now you're probably thinking "men are trash", but it's definitely not true. Yes a lot of men are trash, but there are also a lot of good men out there. You just need to make sure to stay safe online. here's what I recommend you do:

1) If you're using Muzz, stay on the app, and don't give out your personal social media accounts (not at the start anyway). It's a safe way to talk to guys and you can now do calls so you don't even need to give out your number. If they turn out to be creeps, you can easily report and block them. No harm done.
2) Do your homework on any guy you plan to meet. By this stage you probably would have exchanged details such as social media accounts- stalk them. This may sound creepy, but I would advise you do it t before meeting up with them (just to check they're legitimate people, no need to delve into their complete history). Check their socials, google their names and see what comes up. Make sure they are who they say they are. I met my husband on Muzz and before we met up I did a full google search, found his linkedin and university profile so I knew he was a legitimate person.
3) Always tell someone where you're going, or bring a friend if you don't feel comfortable. Unfortunately you can never be sure of the person's intentions on the other side of the phone.

For my final point: You are clearly a strong and smart woman, I know you'll struggle to trust guys for a while, it'll just take time. If anything, at least this experience has taught you to be more cautious about who you talk to. Just because you had a terrible experience with one guy certainly doesn't mean they're all like that. Don't let one wasteman ruin finding your future husband!
---
If you have any questions or need any advice, feel free to drop us an email at: [email protected]