Becoming Nikkah-Ready, Inside And Out
August 8, 2022
By Jennifer Dawson
So you've found the love of your life thanks to Muzz, and set the date for your Nikkah. For many people, the next step is choosing their wedding outfit. This is often a large part of the wedding budget, with some British sisters spending up to £4,000 on their dress, suit or lehenga.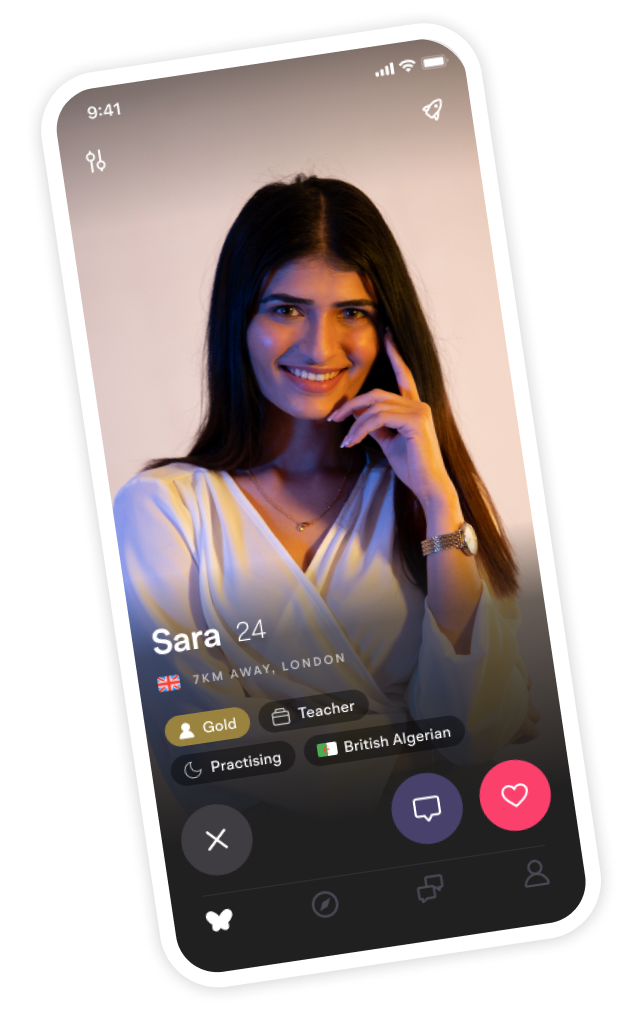 Looking for your soulmate?
You won't find your soulmate on this blog post but you might find them on Muzz - the world's biggest Muslim dating and marriage app.
As soon as the outfit planning begins, insecurities appear; for both the bride and the groom, being the focus of attention can feel daunting, and the pressure to look "perfect" can feel overwhelming. It's important to remember that God is our Maker; he has made you beautiful simply as you are, but it's also natural to want to be healthy and prepared for your wedding and the start of your marriage. Here's how to achieve this balance.
Love Your Heart
A recent study of Muslim women in the US suggested that Muslim women may be less physically active than others for a variety of reasons. A lack of cardiovascular exercise can make you more prone to obesity, heart disease or high blood pressure. It's not just about looking lovely in your lehenga; a pre-wedding workout routine can set you up to be fit and healthy for a long and happy life. You can increase your heart rate through activities such as brisk walking or attending a spinning class without feeling embarrassed or immodest; spinning is also low impact, which reduces your risk of injuries in the run up to the big day.
Stand Tall
Across the world, back pain is the single leading cause of disability, and it's often caused by poor posture. Even if you don't currently experience any problems, it's always worth strengthening and building your core muscles and practising correct posture in order to prevent problems. This can be particularly important in the future, if you are blessed with children. Pregnancy, labor and carrying small children can have a significant impact on your spine, so make it strong from now with pilates or yoga. As a bonus, these activities will also help you to stand beautifully straight on your wedding day and look even more poised and confident.
A Beautiful Mind
In all the excitement of wedding preparations, it can become easy to feel stressed and to lose sight of God's role in your journey. Part of your pre-wedding focus should therefore be on preparing your mind through prayer, meditation and mindfulness, in order to regain your balance and enter into marriage in the right spirit. Yoga classes and meditation apps are good for this, but so is spending time in nature; studies suggest that even just taking a walk in a green space can boost your immune system, improve your memory and make you feel happier. Just what you need when the wedding admin is piling up and you need to remember which family member should sit where!
Preparing for your wedding is such an exciting and busy time, but it's important to carve out opportunities to look after your health and fitness too. Not only can this help you to lose weight, tone up and look great on the day, but it can also improve your long-term heart health, protect your spine and calm your mind. Even better, it'll give you plenty of stamina to dance well into the night as you celebrate with your loved ones and new spouse.