Adjusting to Marriage: Tips for Moving in Together as a Married Couple
May 30, 2023
Weddings are known as "the big day" for a reason. You're not only changing the status of your relationship with your significant other, but you're also committing to lifelong changes in each domain of life. Be it sharing an emotional bond or a home. Be it parting ways with your bachelor liberties or your old belongings to make space for your partner. It is an event that brings with it massive and abundant changes.
Amongst these, where you live is one of the fundamental changes. When married, couples usually move in together. And for many, especially those who are used to living alone, the change is often difficult to deal with.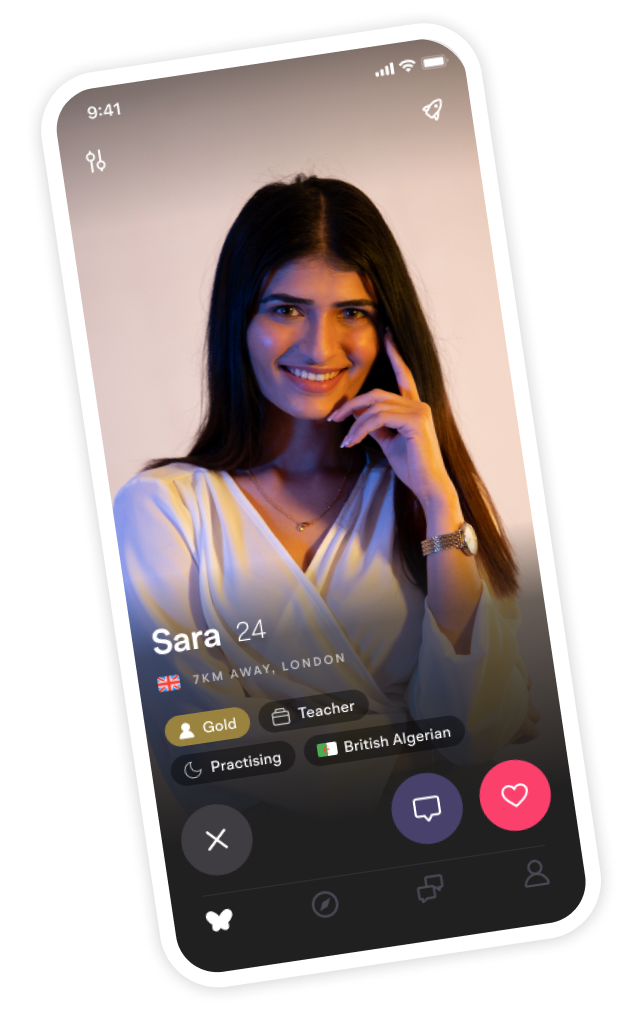 Looking for your soulmate?
You won't find your soulmate on this blog post but you might find them on Muzz - the world's biggest Muslim dating and marriage app.
For that very reason, here's a compilation of some very effective tips in preparing yourself to move in with your partner. Here's to starting as a married couple!

Plan Everything
Perhaps, the biggest query to resolve is where are you going to live? Are you guys going to live in a separate house? Or are you moving in together?
In either of the two scenarios, you need to plan things beforehand. It is wiser to plan these things before marriage. Do not plan these immediately after the wedding as the excitement might lead to the wrong decision. If you're deciding to purchase a new house, then think about the area, neighborhood, and house type. You can keep on living in the same city, or take your dreams to another country. The possibilities are endless!
As for moving in, one of the partners must make space for the other one. It may require prominent changes, such as discarding old items and reduction in furniture. Remember, the person moving in requires space and time to adjust. Everything will be newer to him/her, which leads to our very next tip!


Stay prepared to Learn
Seeing each other or frequent video calling is far more different than living together 24/7. You will get to know each other more closely, including all your partner's daily habits and chore interests.
The partner who has moved in might like or not like a lot of things. Since the person has to adjust more to the surroundings, you might notice mood fluctuations and frequent queries. However, you need to be patient and guide them about the way things work.
You may notice some things that annoy you, such as them being messy and leaving their clothes lying around. But, once again, there will be new things that you will learn about your partner. Be patient in your learning, and if you find things troubling, then talk it out- which brings me to my next point

Be Open, Be Clear
Although embracing your partner's new habits or helping them change is a good bonding sign, you can still bring up any issues when they are troubling. If you find a habit of your partner bothersome, then sit down and talk about it.
For example, if returning to a messy room after work is stress-inducing, then explain it to your significant other. Do not argue or quarrel before discussing the issue.
Apart from this, one topic that you should openly discuss is your finances. Do not suppress or neglect this aspect. Be clear whether one has loans and debts or which bills will get cleared by whom. Ensure you both know about each other's earning sources and how you can work together to achieve your objectives.


Make a Home Together
If you're settling into a new house, ensure that it becomes a home. When purchasing property, decide what things will go in it and how the interior décor will look like. Plan things ahead, and allocate a budget to the setting. You can design the indoors yourself and customize the ceiling walls with antique fans. Hang the photos, paint the walls, grow lovely flowers in the garden, and whatnot.
However, you can also hire a professional interior decorator and enhance things with expert assistance. Try to incorporate a blend of each of your choice so that the resultant house is a product of mutual interests. Make it a reflection of the relationship. Consequently, both of you can form an emotional bond with the housing that makes it a home.

Don't Forget your Bond!
Lastly, don't get too caught up in work! Don't occupy yourself too much with selecting the right shade of wall-paint that you do not have time for your partner at the end of the day!
Cherish each other and strengthen your bond as you proceed with this journey of establishing a new home. While you set up plans for your dream house towards which you both plan to work, don't forget to set up your relationship goals too. You need to up the level with every passing year!

---
Author Bio: Xavier James is a telecom engineer and a certified marketing trainer with a passion for writing, designing, and anything tech-related.