Muzz 2022: The Recap
November 14, 2023
What a year!

Salaam! It's Shaz here, Founder and CEO of Muzz.
What a year 2022. has been. It's definitely been tough for many of us, and at times it has been hard to focus on the few positives we have had (aside from Morocco getting to the semi-finals of the World Cup).

We got sued. We relaunched as Muzz. Apple featured us on the App store. We raised $300k for Palestine. We launched ID verification. We got bigger and better. What a year it's been. Alhamdullilah!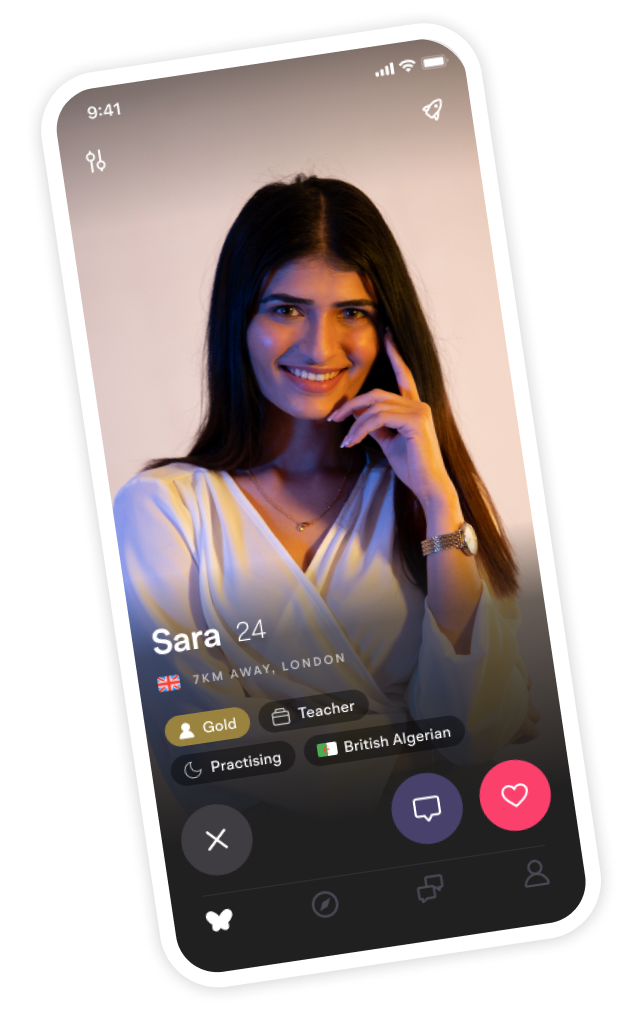 Looking for your soulmate?
You won't find your soulmate on this blog post but you might find them on Muzz - the world's biggest Muslim dating and marriage app.
With over 7 million members on Muzz and now over 400,000 successes, 2022 has been one to remember.
We've listened to you - our members - and have worked tirelessly to implement a lot of your suggestions to improve the platform.
Let's have a look back at all the things we've been up to at Muzz, and celebrate together!
Not the greatest way to start the year, but it sadly began with us being taken to court by Match Group - the multi billion dollar dating conglomerate who own over 50+ of the world's leading dating apps including Tinder and Hinge amongst others.
They tried to acquire us multiple times. We said no. They bought a competitor. Then they sued us over the use of the word match in our brand's name. This was a battle we had to fight - Muslim startups can't allow themselves to be pushed around. We were determined to stand up and fight for our community and a platform that is so important to Muslims.
Sadly we lost in court and are in the middle of appealing a very one sided judgement. It has been incredibly frustrating but we trust in Allah's plan always.
Introducing Muzz
Following our ongoing legal battle with Match Group, our team had been working very hard behind the scenes, and we decided to rebrand and hit refresh.
Long live Muzz.
You guys loved the new brand and the beautiful entirely new app we had built for you!
So much so, when we released the new app as an Eid present, you guys broke all our internal records!
The first Muslim marriage app with free passport/driving license ID checks
One thing we are very aware of are catfishes, scammers, and fake profiles.
We hate this more than you guys do.
Such people ruin the experience for others who are serious in their search.
We decided to do what we can to try and solve this in a meaningful way. Initially we had planned for this to be a paid feature, with ID verified members being seen more by others. However on reflection this felt wrong.

Something like this is too important - and we want to encourage members to get verified and give others the assurance they are genuine.
We decided to make it free and absorb the costs of doing these document checks. We're rolling out ID Verification for all our members globally - completely free.
Look out for the blue badge on profiles!
Behind the scenes we have also made changes to improve the selfie verification to prevent fakers attempting to fool this system. Now it's even harder for those trying to take selfie photos of a screen or even wear a mask (yes we've seen it all).
Show off your personality
One feature which you guys have really loved has been the introduction of Interest and Personality tags on your profile. Now you can really easily share your love of hiking, Islamic lectures, science fiction or tennis!
Are you an introvert or an extrovert? Affectionate and confident? Great! You can show this on your profile and help find the INTJ to your ENTP (if you know you know).
What are you waiting for - go ahead and edit your profile and add tags to it today.
Help me with my profile
Our 25 strong all female community support team are always here for you on your journey on Muzz. Many of you reach out to them asking for advice on how you can improve your profile. Well we thought - why don't we build a dedicated feature for doing exactly this!
We introduced Halal Dating Coach, a service that lets you get personalised feedback from our team, helping you get more matches.
Now you can easily request feedback on your profile and our team will analyse every part of it, and give you advice on how to improve your photos, bio, ice breakers and other ways to stand out and show your personality!
Give it a go and get your profile ready for the new year!
Did billboard Malik find a wife?
I've been really proud of our marketing team here at Muzz. They've put together some incredible marketing campaigns this year around the world - and we've really gotten noticed.
Remember our Find Malik A Wife campaign? We helped Muzz member Malik on his search for his wife by taking over London with our famous pink billboards. It made the news. Everywhere! He was on countless news shows globally as many wondered - how brave are you to put yourself on a billboard?
Our French team had it much tougher. Sadly Muslims aren't treated the best in France. We stood by our French Muslim sisters with the #FreeTheBurkini campaign in Paris. The Burkini was outlawed this year, so we decided to do a protest in front of the Eiffel Tower and help support any women who had received a fine for wearing one there.
Apple featured us
Apple celebrated South Asian Heritage Month and did an amazing feature on myself and the Muzz app, celebrating a handful of the amazing 400,000 people who have met and married on Muzz. Check out the link above and have a read! (Isn't the artwork amazing!).
We're taking over Pakistan
Pakistan has been a real focus for us. We already have a large active Pakistani membership on Muzz and we wanted to do more to raise awareness of Muzz and how we are transforming how Muslims are getting married - even in Pakistan. We've had some amazingly viral billboards in Karachi, Lahore and other major cities there.
Say goodbye to expensive rishta aunties and the awkward process of being told you're too dark, too overweight, not qualified enough. Yes - our members have told us they've experienced this. We want to empower you to find your partner on your own terms but in a way that respects your culture and tradition.
It's been amazing seeing the number of Pakistani's finding their partner and actually getting married grow every day.
The definitive Muslim dating report
Stats are boring, unless they're about Muslims. Yes we know it.
Given we have millions of Muslims on Muzz, we thought it would be a great idea to analyse our members and try and understand the trends and characteristics of how Muslims go about our marriage search.
How long does it take to find the one? What dealbreakers are most important to men and women? How many women on Muzz wear hijab and how has this changed? How religious/practising are Muslim men?
Last week, we rolled out #MuzzUnwrapped campaign, analysing data from over 7 million Muzz members, giving you the JUCIEST stats of the year.
It is packed with really interesting studies - read more at muzz.com/unwrapped
Our school finally opened!
As you know, every year we at Muzz commit to raising a significant amount of money for a tangible charitable cause. We've built a school in Pakistan, a bakery in Sudan (still ongoing) and this year we set ourselves an even bigger goal.
Ramadan 2022, we raised $314,000 to help Medical Aid for Palestinians (MAP) build two PINK medical mobile clinics in Palestine. This will provide valuable medical assistance to those currently under the illegal occupation there. May Allah give them ease.
It's crucial to see your donations actually resulting in real world change. Our Muzz school in Pakistan also had its grand opening this year after raising $166,000 in 2020. See it for yourself - check out the video above for a tease of the new school in use!
Real life meetups
You guys are always telling us you want to be able to meet single muslims in real life. We get it.
This was the year for Singles events! We brought together over 350 people in Chicago. When we rebranded, we hosted a launch event for our new and improved app in London, as well as singles nights all over the UK.
For our Black brothers and sisters we hear you - the pain is real when it comes to finding partners - particularly other single Black folk. We celebrated Black History Month in both the UK and the US with exciting exclusive events for our Black Muslim members. You guys loved them!
400,000 successes and counting
Our mission to help single Muslims get married has gone above and beyond this year, we are so happy to say we now have over 400,000 successes on Muzz. Mashallah! This is mindblowing!
I cannot stress how much this means to myself and the team. It is precisely the reason we do what we do and work late into the night making our platform better. Solving this real problem for Muslims worldwide is such a blessing and we are thankful to play a small role in helping so many of you fulfil and complete your deen.


Watch our highlights from the year
What's in store for 2023?
We have so much to announce for 2023. We're working on some incredible features to make Muzz even better. I'm so excited about what the new year brings. We will continue to lead the way in helping Muslims around the world find their partner.
From myself and our entire team, thank you for supporting Muzz. Thank you for your ideas, your feedback and your kind words.
We pray 2023 will be the year you find the perfect partner. Enjoy the holidays and we wish you a happy new year!
With love and salaams from myself and the team ❤️
Shahzad Younas
Founder & CEO of Muzz