Chat safely with ID Verified members
January 23, 2023
Salaam,

I'm Anisa, Head of Community here at Muzz. My team's job is to keep you safe while using Muzz. That's why I'm excited to introduce our latest feature, which protects you from catfishes and scammers - ID Verification.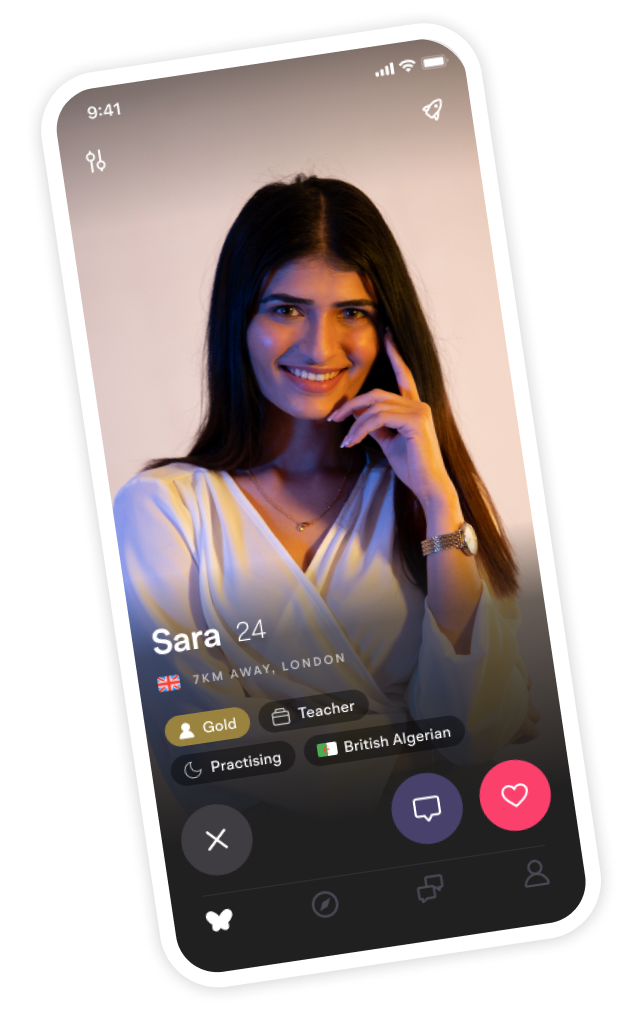 Looking for your soulmate?
You won't find your soulmate on this blog post but you might find them on Muzz - the world's biggest Muslim dating and marriage app.
Muzz is the first Muslim marriage app to verify the identity of its members, free of charge! Members can confirm their identity by scanning their driver's license or passport. Then, we use secure scanning software to ensure their selfies and documents match - giving you peace of mind that you're talking to someone genuine.
Wanna know if your match is ID Verified? Just keep an eye out for the blue tick on their profile.
We've built ID Verification based on direct feedback from our members. It's just one of the many things we're working on behind the scenes to keep Muzz a safe space for our members.
Tap here to get Get ID Verified today!
Remember, if you ever feel unsafe or need help, you can reach out to our team of all-female Community Managers at [email protected].
Anisa Ameen
Head of Community
---
How do I become an ID Verified member?
1. Tap 'Edit Profile' and then scroll to 'Profile features'
2. Tap 'ID Verified badge' to get started
3. Scan a copy of an official ID such as your driver's license or passport and take a quick selfie
4. We'll securely compare your selfie with your documents
Your privacy is important to us - we never keep digital copies of your ID documents.
That's it! Once you've been approved we'll show the world you're genuine by adding a blue tick to your profile.