2021 Wrapped Up (Alhamdulillah!)
May 9, 2023
Salaam, it's Shahzad here - the founder of Muzz. I wanted to share a few words about our journey in 2021. It's been a challenging year, but thanks to Allah and our community around the world, it was also a rewarding year.
I'll try and focus on the positive aspects of 2021 and what it meant for us at Muzz.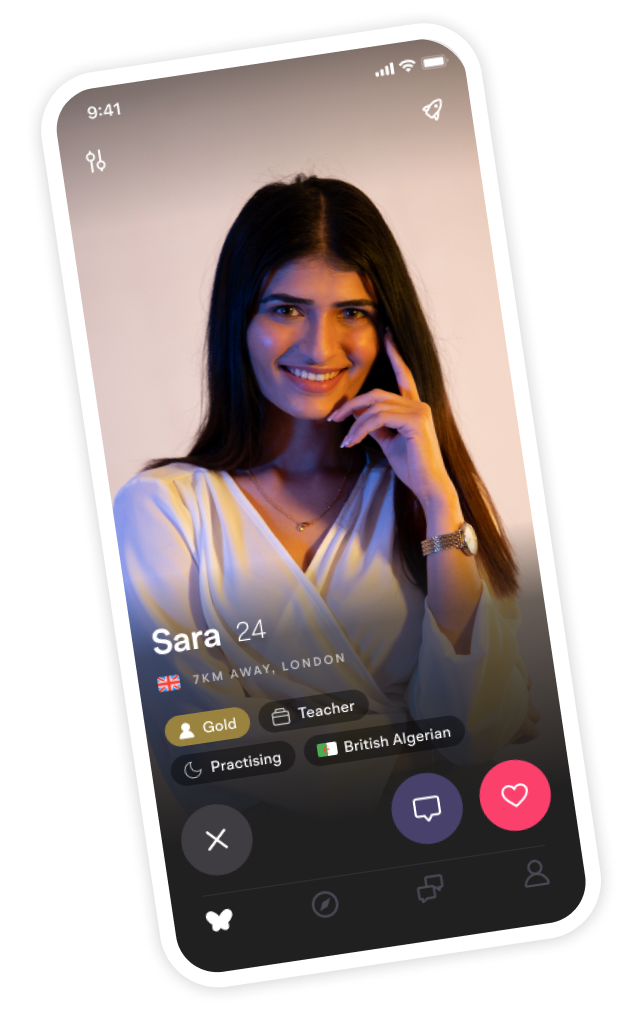 Looking for your soulmate?
You won't find your soulmate on this blog post but you might find them on Muzz - the world's biggest Muslim dating and marriage app.
We grew to 5 million
This has shaped up to be the most important year for Muzz, our team and your stories. We welcomed our 5 millionth member! We grew our team to 60 talented people from across the world! And we even managed to briefly get together in person to celebrate after two years in lockdown!
Seeing over 150,000 of you around the world now telling us you have met your partner on Muzz blows our minds! It's exactly why we do what we do.
We went viral
We made waves in the US with our new ad campaign on the New York subway. Some of you thought they were hilarious, others (including a congressman) wanted to know how many aunties we have writing our ads.
You can't stop calling

Last year when the pandemic first began, we switched gears quickly to bring you free video and voice calling. We knew how important it would be to keep people connecting face-to-face, and it's been amazing to see how much you use our calling feature every day. In fact, Muzz members make five years worth of calls every single month!
But that's not all. We worked on making chat even better and safer. Now you can share photos, videos, GIFs and voice notes. Then we went a step further and let you reply to messages, delete messages as well as send disappearing photos.
Our school and bakery takes shape
Despite the pandemic, the school we're building in Pakistan with your kind donations (over $160,000 raised) is taking shape. We hope to finish this project and open the school in 2022, Inshallah!
Don't forget our 2021 campaign - the bakery we are building in East Sudan. With your help, we raised over $150,000 and have now purchased the land near the refugee site where construction will begin soon.
As always - we promised transparency on both these charitable projects, so please do head over to our charity post for regular updates.
We're getting sued 😢
Now for some sad news – we're currently in the middle of some litigation with Match Group, the world's biggest dating company. In 2017-2018 they attempted to buy us, and made multiple offers for the business, but we declined each time.
Match Group are suing us both in the US and the UK. I'll be writing to you all in the new year with more info, Inshallah.
In light of the above, we've made changes to the app and removed 'swiping'. A welcome move, and just the first step in the evolution of Muzz and how we serve you - our Muslim community.
No matter what happens, we fully believe in the Qadr of Allah and His plan in all matters.
Great things are coming in 2022
We've been taking note of the features you want most, and have an ever growing to-do list. Thank you for sharing these with us - they help drive our decisions and priorities, so please do keep sending in your requests.
Next year will kick off with something truly special. It's a surprise, but we know you'll absolutely love it. The entire team has been working hard and I can't wait to share it with you in the new year, Inshallah.
Our mission remains - to transform how Muslims meet and marry.
We pray Allah protects you all, and guides us all in what we do

Shaz