Orkide: More Than Just A Piece of Cloth
October 11, 2022
Muslim Women on Muzz Reflect On Modesty
Muslim women are taking control of their lives; from the way they meet and marry a spouse, to the way they choose to define how they practise modesty in their every day lives. We collaborated with new hijab brand Orkide to ask women on Muzz what modesty means to them.
Here are their responses: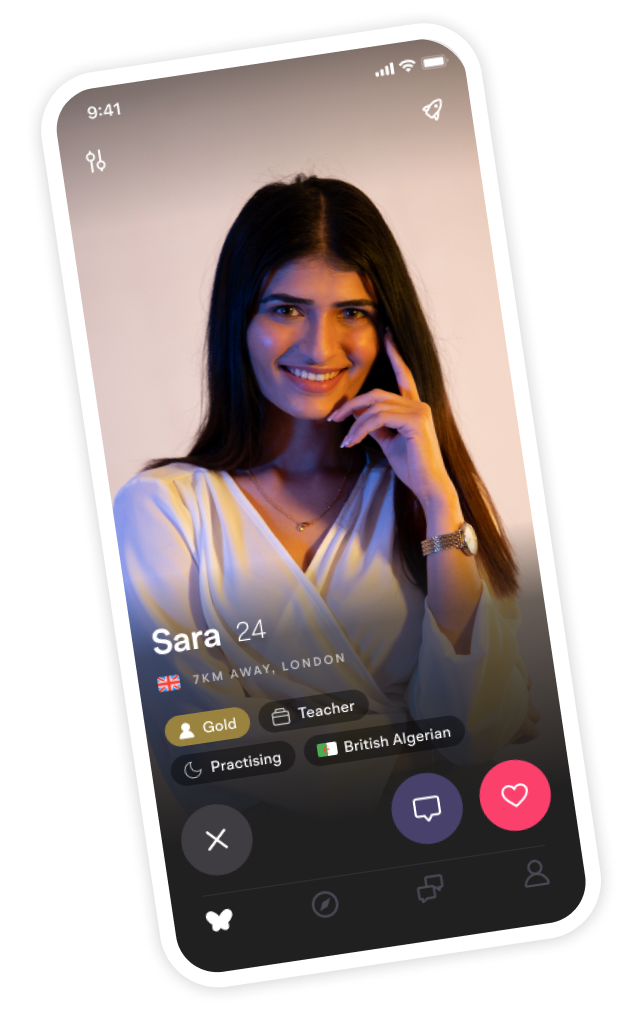 Looking for your soulmate?
You won't find your soulmate on this blog post but you might find them on Muzz - the world's biggest Muslim dating and marriage app.
Worship
"Modesty is a form of worship."
It is important that we remember who we cover for. Sometimes it's easy to get lost in societal pressure in how we dress and how much we cover, but ultimately the hijab is something we do solely for Allah.
Humility
One of our users simply stated that modesty is humility. Let's unpack that for a moment; to be humble is to be aware of not flaunting the possessions, behaviours or blessings that we have been given. In this effect, modesty is simply not covering ourselves physically, but also concealing things which we wish to keep sacred
Mindfulness
"Wearing clothes that are respectful and being mindful of your creator."
"Modesty isn't limited to clothes, it extends to our behaviour and actions."
When we dress modestly we've got to remember that we are all representing ourselves and our character. Part of this is an exercise in mindfulness, in remembering to value the moment we're in and make the best impression.
Immodesty is dealbreaker
"Modesty is the most important quality and the most important factor in choosing my life partner."
Many of our female users cited immodesty as a dealbreaker for them when choosing a life partner. It's important to note that modesty is not just a quality that men seek in a woman, but something women prioritise when seeking a husband too.
A reflection of the heart
"Modesty is having a clean heart and mind."
Some women said that the way we cover is symbolic of our inner state of being. In this example, to cover, or to be modest, goes as deep as guarding ones heart and mind.
---
Check out Orkide's range of gorgeous high quality hijabs and keep your eyes peeled on their Instagram for their new collections!