Halal Dating Guides: London
October 4, 2022
So, you both have been chatting back and forth, lots of cry-laughing emojis being sent - maybe even a few heart ones. You've gathered up the courage to ask to meet them for dinner, and they said yes! What's your next step? Google halal dates in London? Don't worry we've been there and literally done that. Keep reading for some halal restaurants and Muslim date ideas! Make sure to tag #muzzhalaldates if you visit any of the spots below to get featured on our socials! 💕
Beit Al Zaytoun (££)
Want to feel like you're sitting in the countryside somewhere in the Mediterranean? Beit Al Zaytoun is a great place to start for muslim dating in London. Founded in 2017, this fully halal restaurant in Acton (no alcohol or pork served) that overlooks a small canal serves up classic Lebanese dishes, from Mana'eesh ( or traditional Lebanese pizza) for halal breakfast or brunch ( or anytime really) to Tabbouleh salads, shawarmas and grilled platters. If you have a sweet tooth, you can also order Kunafa, Basbousa or any of the other numerous desserts. They provide shisha too!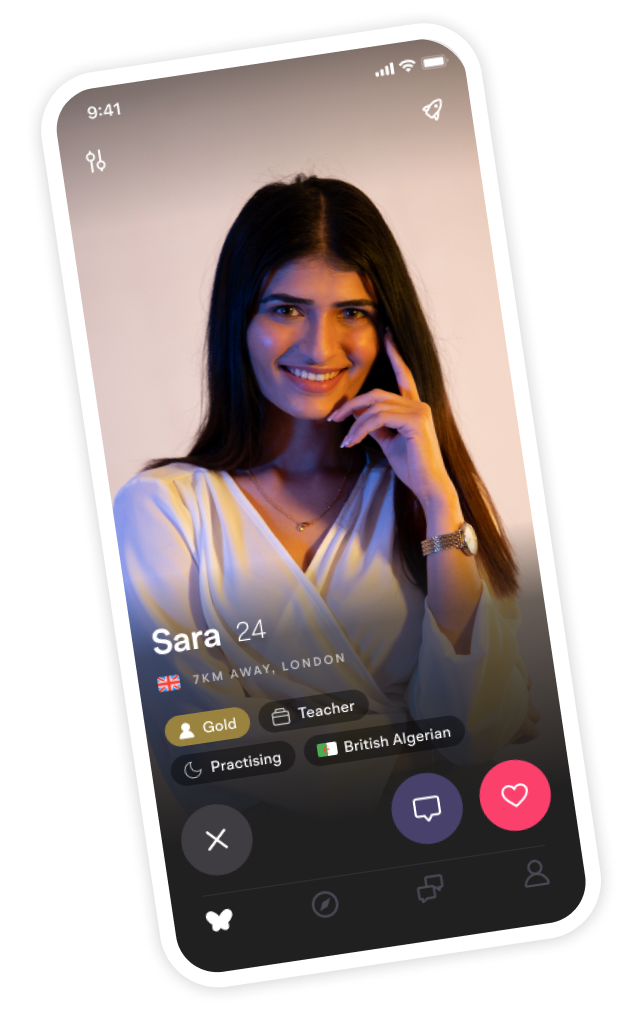 Looking for your soulmate?
You won't find your soulmate on this blog post but you might find them on Muzz - the world's biggest Muslim dating and marriage app.
Location : 15-17 Barretts Green Rd, London NW10 7AE
Ariana Restaurant, Mile End (££)
Authentic blend of Afghani and Persian food and relaxed atmosphere awaits you at Ariana Restaurant. Overlooking a park, this fully halal restaurant in London provides generous portions of chicken, meat, seafood and vegetarian options in addition to salads, drinks and desserts to suit everyone's needs. The meat menu specifically is quite extensive, with more than a dozen different dishes to choose from.
Location: 2 Midlothian Rd, Bow, London E3 4SE
Chai Ki (££- £££)
Described as 'Modern Indian Soul food', Chai Ki provides a premium Indian fine dining halal date experience in London. It's open all day, with Seasonal Specials and allows for walk-ins. Definitely be ready to impress your Muslim date ( and be impressed), with a contemporary and classy interior in addition to a rooftop terrace that overlooks the beautiful Canary Wharf. Although the restaurant serves alcohol, the chicken and lamb are halal and are cooked separately from non-halal meats. The restaurant has an All Day Menu and a Party menu for group bookings, so make sure to call ahead and book a table!
Location: Crossrail Pl, London E14 5AR
FIORE DELL AMORE (££)
Can anyone say no to Italian food? Actually, can anyone say no to fully halal Italian food? I don't think so. Fiore Dell Amore, with its hanging flower garden will definitely help break the ice on your Muslim date, and make for great Instagram stories. Not only does it serve a fully halal menu of pasta, pizza and everything in between, it also serves non-alcoholic drinks and mocktails. Located in Shoreditch, it is "the taste of Italy in the heart of East London."
Location: 192 Brick Lane, London, E1 6RF
The Great Chase (££ - £££)
The Great Chase presents London's halal fine dining - well at its finest. Boasting only locally and responsibly sourced (when they can) and fully halal food, award-winning dry bar and rare Tea Collection, this restaurant caters to everyone's needs. This European inspired menu comprises all things fresh, with seasonal premium meat, seafood and vegetarian dishes too.
Location: 316, St.John Street, Clerkenwell, EC1V 4NT
Royal Botanic Kew Gardens ( ££-£££ depending on season)
If the weather permits, Kew Gardens is a beautiful spot for a first halal date in London. Get up close and personal with over 50,000 different living plants in this UNESCO Heritage site. You are free to pretty much walk everywhere ( it's quite big so be ready for a lot of walking), and explore a wide range of botanical habitats. Only 30 minutes from Central London, you can easily access it by rail or bus. There's also a wide variety of restaurants and cafes inside, each known for seasonal specialties AND they all use produce that is foraged from the Gardens! Instagram worthy? We think so too! Check out ticket prices here.
Address: Kew, Richmond, London, TW9 3AE
FAQs
Will they serve alcohol in a halal date spot in London?
Yes, sometimes. Unless the spot mentions it is fully halal, chances are there will be alcohol served. Don't worry though, there will almost always be a non-alcoholic drinks menu.
Are these London muslim dating spots halal certified?
The Great Chase and Fiore Dell Amore are both certified halal.
Can I make a booking online for my halal date?
Yes! Most if not all these halal dating spots in London will have an online booking system.
How to dress for my halal date?
Ooh that's a tough one! We all have our own different and unique styles, but what's most important is to be modest. Luckily, we think we have a blog that might help inspire some ideas.