The Food Bae Picks 10 Halal Restaurants to Dine With Loved Ones This Weekend
August 8, 2022
Looking for halal restaurants to dine with your potential spouse and family? Or maybe you simply want to catch up with loved ones with good food. The Food Bae has got you covered.
Meat & Co – West London
For years I scrolled past the pictures of succulent steaks from this place, so I grabbed the chance to dine here with some colleagues.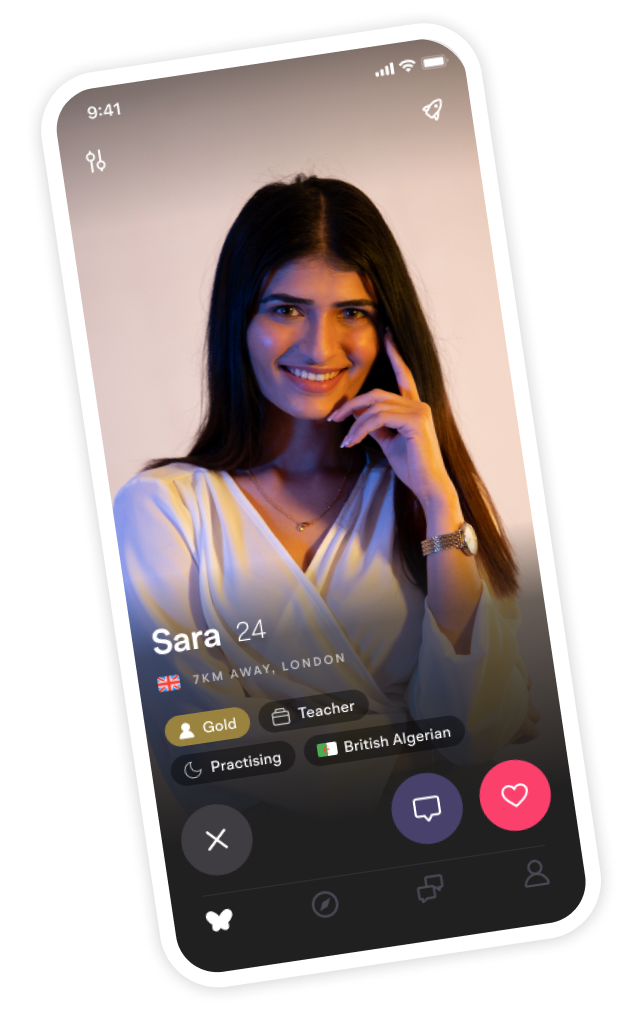 Looking for your soulmate?
You won't find your soulmate on this blog post but you might find them on Muzz - the world's biggest Muslim dating and marriage app.
Since it was all going on the company tab, I decided to go all out with a t-bone steak and hand-cut chips accompanied by chocolate fondant cake with a scoop of vanilla ice cream.
The glaze on the steak was unlike anything I have ever tasted before! The meat itself was cooked to a tender medium served with peppercorn sauce. In line with the spectacular standard of food, I expected nothing less from the service. You're made to feel welcome from the moment you're shown your table.The waiter carefully ensured that we understood the menu and checked on us every so often.
This would be suitable for special occasions with your spouse or if you really wanted to treat a loved one to something unique.
The Banc – North London
Years have gone by and I haven't changed my order at the Banc: a Beef cheeseburger costing roughly £12-£14 plus an additional topping of caramelised onions.
The burger is by far the best beef burger I've ever had in my life. You can see the oozing sauce they used to flavour the burger when you take a look inside of its perfectly layered cross-section! And the caramelised onions offer just the right sweetness to bring it altogether
The service has always been 10/10 whenever I've been, and if on the rare occasion something isn't up to scratch, they make sure they rectify it quickly.
The atmosphere of this place is lively as it does get really busy most evenings so it's best to book ahead of time. Remember to note that the restaurant has a no tracksuit policy, so opt for something smarter. This is suitable option for date nights and special occasions with your other half.
Cue point – West London
When I saw this pop up on my Instagram feed from other bloggers I had to try it ASAP! My platter featured a bit of everything. but the real star of the show was the brisket burger.
Platters here vary in cost, depending on what you want, but expect a bill of roughly £15-£30. Individual items on the menu are around £10 with sides ranging between £3-£6
The combination of slowly smoked meat with a subtly sweet jalapeño jam and bbq sauce is a beautiful combination that's hard to find elsewhere.
The owners wander around the restaurant offering the best care and will go out of their way to cater for bespoke needs. This place is suitable for dates with your other half, as well as a family outing.
Pabellon Venezuelan Food – Central London
I had never heard of a halal Venezuelan food in London before I went to this restaurant. I was curious about the cuisine, so I had to go and check it out.
I opted for the beef pabellon rice box with slow cooked brisket, costing between £8-£12. This meat is absolutely sensational. Juicy, flavoursome meat is combined with seasoned avocados, plantains and salsa, and then topped off with house sauce. One spoonful made me go WOW!
It's a homely vibe as it is owned by a husband and wife who make guests feel like family.
This is a street food vendor, however, the market they're in has plenty of seating so I would say it's suitable for a lunch date or even casual get together with friends,
Mexicasa – East London
I was eager to try an authentic Mexican restaurant and steer away from the casual takeaway joints. So of course I went for steak tacos & a beef chimichanga. A squeeze of lime unlocked the flavour in the tacos and cleared my palette for the next round.. Everything inside was just tender, juicy and full of flavour.
The service here was impeccable and timely. The restaurant takes a no-frills approach to interior design, with casual seating and decor
This would suit for various occasions such as date nights & family events/parties & special occasions or even a casual get together with friends/family.
Cristina's Steak – East London
It was well documented that this place is known for their steaks and burgers, so I had to swing by
I ordered a customised brisket burger, but standard meals range from £15-30 per person. Occasionally, you may find a deal for under £10.
The brisket melted in my mouth as the chilli gave it a gentle kick. You can really taste the quality of the brisket owing to the careful smoking process.
The rustic decor make it ideal for date nights, special occasions & casual get togethers & it's good value with decent portions as well.
Roti King – Central London
Malaysian food with halal duck and beef rendang is a triple threat. I got the roast duck dish with a side of rice which roughly came to around £7-£8 and the beef rendang around the same price which is an absolute bargain in Central London. The aromatic duck mixed with rice was a match made in heaven. The beef was just as soft; with a rich, creamy, texture and the right level of heat running throughout.
It was ridiculously busy which is a testament to how good the food is. It's normal to have to queue outside, but I was seated quickly regardless. The atmosphere here is buzzing as it gets packed & everyone is talking amongst one another.
This would be ideal for lunch with the significant other should you wish to try something different to steaks & burgers which is very common.
Gokyuzu – North London
I was told this place would challenge my views on Turkish food so I approached it with anticipation and took a few good friends.
The food was succulent and full of flavour. This place definitely transformed my views on Turkish cuisine as every mouthful was flavoursome and intricate. We got the jumbo platter which came up to roughly £62, but bear in mind there was 5 of us. This platter came with assorted meats and rice.
To avoid disappointment, it is best to book ahead as it gets very busy most nights. The atmosphere here it is relaxed with a slight buzz and very efficient service.
This place is ideal for dates with your spouse, family/friends gatherings whether it be a small or large gathering.
Masala Chai Nashta – East London
I was looking for a nice change from the typical English breakfast, so after I heard how much people were hyping this spot, I decided to give it a try.
I always end up with the desi breakfast which includes masala egg (a choice of scrambled or omelette style) batakani potatoes, lamb Keema, and parathas/rotis. The food was so good it was as though a relative lovingly prepared it. The keema was delicious and had just the right amount of spice suitable for breakfast (or lunch). As you eat, you'll start to plan your subsequent return.
The atmosphere in here is relaxed as families with kids dine here regularly, he simplicity of the decor lets the food take centre stage.
The service during busy times can be a little on the slow side, but rest assured that everything is made fresh making it worth the wait.
It's perfect for families or couples who want a hearty meal in a relaxed environment.
---
Keep up with The Food Bae on his social media channels: Instagram, Twitter, Youtube and Wordpress.