Assaulted Because Of My Hijab
August 8, 2022

Growing up in the West, and going to a Christian school, I was quite afraid to wear the hijab before I actually started wearing it. I was worried about how people would react and what they would say, however Alhamdulillah I was very lucky to have an amazing group of friends who were very supportive of my choice; they even took part in World Hijab Day and tried wearing the hijab for a day, you can read about how it went here.
We live in a world where there is so much Islamophobia around us, and so wearing a hijab can sometimes feel as if you're making yourself an easy target for others' racism and ignorance. Growing up in the diverse city of London I've had it easy, but when I head outside of London, I definitely feel the change in attitude. The looks I get, the whispers… it sucks. But sometimes these incidents can be a lot more dangerous and can actually be life threatening.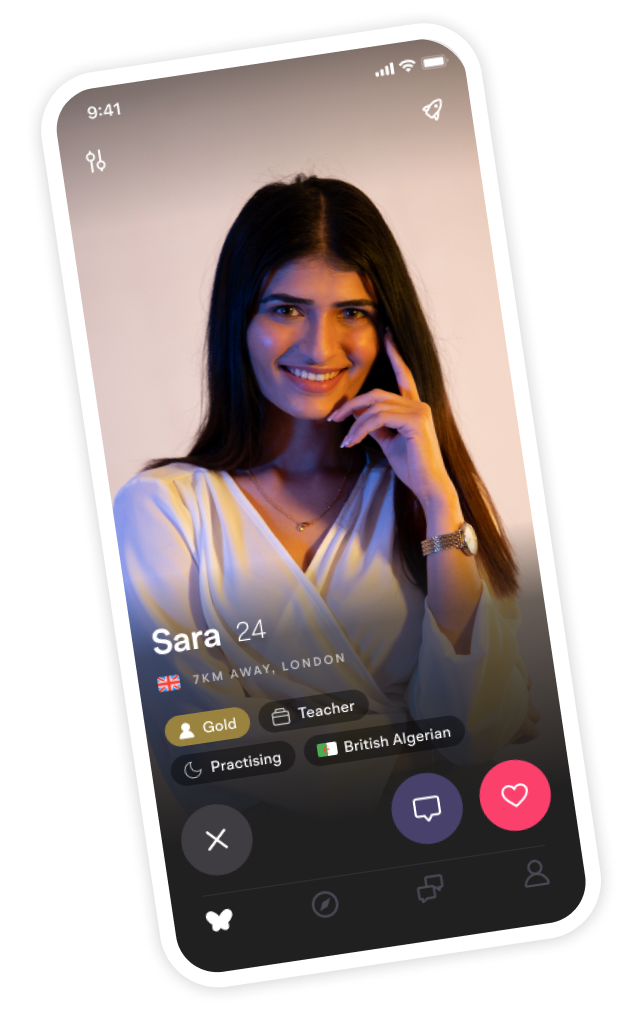 Looking for your soulmate?
You won't find your soulmate on this blog post but you might find them on Muzz - the world's biggest Muslim dating and marriage app.
We recently put up an Instagram story asking about your experiences of discrimination while wearing the hijab, a lot of your experiences were awful and unacceptable, and we're so sorry these have happened you! We heard about some of you being labelled as terrorists, shouted at to take your headscarf off, being treated like your stupid and less worthy than everyone else etc. And some of these stories are even borderline life threatening.
Norma (24) tells us about how she was almost pushed into the train tracks:
"I was at Tottenham Court Rd station on my way back from uni, it was during rush hour so it was sooo packed, I was standing right behind the yellow lines and directly in front of the train tracks, and I could smell sooo much alcohol, and there was a guy behind me that kept swearing. I heard him getting closer and could smell him too, but the train was approaching so I ignored it and didn't think much of it… then maybe 5 seconds before the train approaches he pushes me supposedly wanting me to land on the tracks and die. But I held myself back, turned around and punched him. Even though the station was so packed no one at all stopped to ask me if I needed help, there was no security coming to help even though there are cameras set up. If I didn't hold myself back I could have fallen and died. Since then I've barely taken the train and have developed a phobia of them. But despite this it made me love wearing my hijab even more, like how can a piece of cloth on my head create this type of reaction from people? It clearly stands for something and I will wear it forever".
First of all, mashallah to sister Norma for being strong and brave. It really is sad that these hijabophobia attacks often happen in public, with very little reaction or offers of help from those around! One alarming statistic found is that most Islamophobic attacks occur in public places, but sadly only 14% of bystanders get involved to help. This is why things like learning self defence are so important. If you've never had a chance to learn, check out this YouTuber who is making self defence videos while wearing hijab:
Siahra's (23)  story is also very shocking:
"Being here in Camrbidge it's an everyday thing, dirty looks, stupid comments, it's the norm. But one thing that stood out to me was when I was shadowing a barrister in London and I was quite surprised because in London I didn't usually get this type of thing, anyways so right before going into court she goes to me "oh why don't you take that thing off your head?" I was in so much shock and I didn't know what to say, I was wondering if I misheard, but I hadn't. Being in Cambridge I've expereinced it so much, after the 7/7 bombings people were scared to even say they were Muslim.
During the pandmeic I've had 2 or 3 people walk past me and deliberately cough on me."
The pandemic has in fact really highlighted the hijabophobia present in different parts of the world, for example, in France women that wear the Niqab are fined for wearing it; if they get on the metro (train) they literally have to take off their niqab to put on a face mask….to cover their face again?! Many countries around the world have seen a hijab or Niqab ban, such as Belgium most recently. Even in Muslim countries, there have been bans against the hijab and Niqab, For a long time in Tunisia it was illegal to wear hijab, a few years ago it was said the laws had changed, but the discrimination faced by hijaabis hasn't; they still risk losing jobs for wearing a headscarf, or being ridiculed for it.
When we face so much discrimination already from the world, it makes it extra disheartening to see that even within our own Muslim community, women that wear hijab also face discrimination. It could be that they get rejected from Muslim suitors because they prefer someone that doesn't wear hijab. Unfortunately, we've heard quite a few stories about that here at Muzz.
One Muzz member (who wishes to remain anonymous) shares her experience:
"If it's on online platforms like Muzz, you upload only hijab photos, and people either accept or decline, I haven't had many reasons of being rejected for hijab through this. But through rishta aunties, if you refuse to send a picture without a hijab they feel you're being disrespectful, yet they don't see how it's disrespectful to ask someone to send a picture without hijab. Aunties should know what hijab means and why we wear it"
And then there's the Haram police, who try to tell us that our hijab is wrong and we may as well just not wear it at all!
It's hard being a hijabi anywhere in the world. But we stay strong and we wear it for Allah, because at the end of the day, the reward we receive is so much greater than any of the suffering we endure in this world.
Allah The Almighty Says : And whoever obeys Allah and His Messenger will be admitted by Him to gardens [in Paradise] under which rivers flow, abiding eternally therein; and that is the great attainment. [Quran 4:13]
---
If you have been a victim of Islamophobia or Hijabophobia, please do contact these organisations who can help you:
MEND: The Islamophobia Response Unit (IRU) is a free and confidential advice service for those affected by Islamophobic discrimination and Islamophobic hate crime.
Tell mama: TELL MAMA supports victims of anti-Muslim hate and is a public service which also measures and monitors anti-Muslim incidents. It is not meant to be a replacement for the Police Service. In an emergency, please call the police.