The Coolest Insider Tips for Picking the Wedding Venue of Your Dreams
August 8, 2022
Looking for the perfect venue for your wedding can be an exciting yet intimidating task. There is a huge pool of options for you, including rustic barns, historic hotels, or beachside locations for you to decide how your dream wedding is going to look like.
But you need to realize that several factors come into play while selecting the venues and logistics for your wedding. Let's say the location is in a region with heavy rains, then you would be restricted to indoor locations.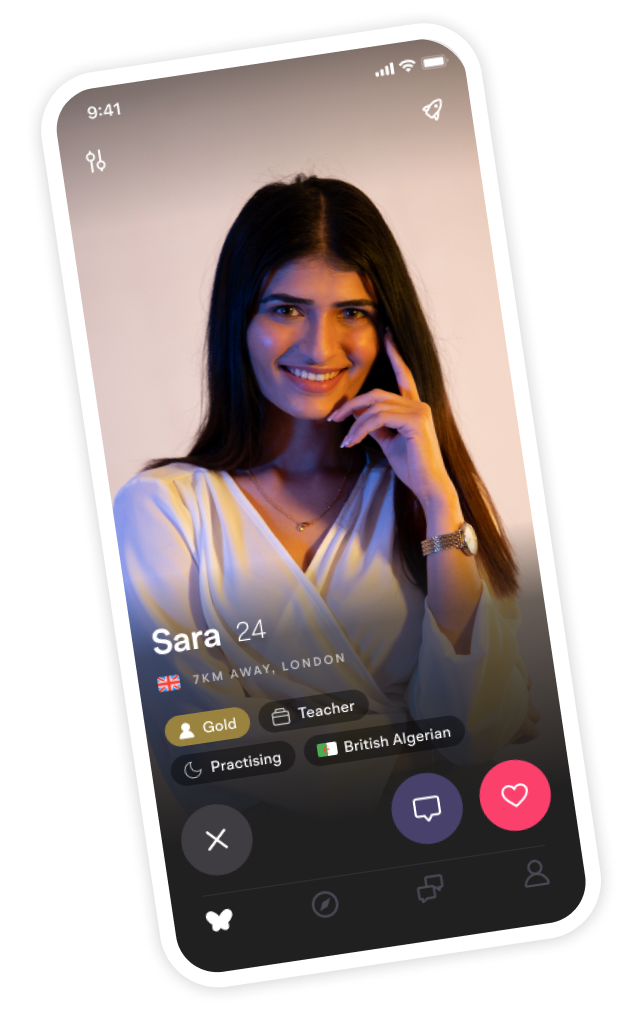 Looking for your soulmate?
You won't find your soulmate on this blog post but you might find them on Muzz - the world's biggest Muslim dating and marriage app.
Planning your big day is exciting. Here are some tips to help you choose the perfect venue:
1) Selecting The Location
The first step towards picking a venue is to decide the location. Do you want to do your wedding in the countryside? A rooftop pent-house? Along the poolside? At the beach? There are multiple options that you can choose depending on the look and feel you want to go with.
Your location defines the logistics and other multiple steps, including décor and the guest's experience. You should also talk to the wedding planner (if you choose to have one) about how you want your wedding, maybe share a good experience or give them a reference for a fun event you attended. Looking at photos you might have saved from Instagram or Pinterest (don't deny it, we know you've been doing this for years) can also help you or your planner figure out the best venue options.
2) Budget Is Important
Staying within a budget is important, so you don't panic about finances. Having a budget will also help you narrow down your research. Let's say you aren't sure if you want to do a wedding at an outdoor setup or an indoor setup, you can look for options that come within your budget.
3) Guest List
While selecting the venue, you also need to be sure of the number of people you are expecting at your wedding. Having a huge space with a small number of people or falling in love with a small space that won't be able to fit in your guest list could lead you into trouble. Make a list of your guests and send an RSVP card to guests before finalizing your booking so you are sure of how many people would be attending the event.
4) Time Of Year
Selecting the right time of the year for your wedding is important. Although various factors such as the availability of the bride and groom's family are important, you must also select appropriate weather for your event. Selecting good weather based on the area you're located in can be really helpful. Furthermore, the rates also vary between different weathers; for example, few venues offer discounts in winter.
5) Go And See In Person
Yes, everything looks dreamy on the internet but you have to go in person to see things in real and decide if that's what you want. There are multiple factors that you cannot tell just by looking at the photos, which is why a visit to the location is important. Take your wedding planner along with you to get a rough idea of placements and overall décor and setup of the venue. This might help you picture the event better, and you can make any changes you want by asking the owners.
6) Meet The Staff
Meeting the team behind the venue is important as you would want to know the people behind the event. Before you decide on the venue, go and meet the staff and see if they're willing to cooperate with your wedding specifications.
Often there are several tasks that need staff cooperation such as decoration, carpet cleaning, organizing the tables, getting stereo systems, or even accommodating a live band, etc. For this reason, you need to find a venue that has cooperative staff.
7) Read Reviews
Recommendations and feedback are important as it helps you form your decisions. A great idea is to go through social media and see the experiences of other's with the venue.
Too often, people aren't satisfied with their experience, and they post it in the review section. Google the name and location to get a better idea about the experiences at the venue that you are considering. You can also talk to your friends and family about what they think of the place and if they have had an experience with the location before.
8) Event Locator
There are multiple websites that have a good database of event locations, and you can filter out the ones that suit you. These locators will help you based on your location, the number of guests, and the type of place you're looking for.
There are several options that you can look for, for example, if you're into floral décor you can add a filter and look for places that offer such a décor. Similarly, you can add the number of guests, let's say, a space for 150 guests, and the website will help you find venues that would be perfect for this number of people. One such website is Venue Report, thank us later.

To Sum It Up
Hopefully, the above tips will help you in sorting the venue for your wedding. As an additional tip, we recommend you have everything written. From guest lists to the payments, make a planner and add everything in it, so you don't have to feel lost at any point.

---
Author Bio:
Myrah Abrar is a computer science graduate with a passion for web development and digital marketing. She writes blog articles for Carpet Cleaning