Take the World's Direction - Put the Fun Back into Marriage
August 8, 2022
Take The Worlds Direction – Put Fun Back Into Marriage
Marriage is casting away its shackles as a serious, somber affair, as to-be-weds get younger and younger. In Malaysia alone, the average age of marriage dropped to 26, once again lower when compared to the local population. Part of the reason for this is the loosening up of wedding ceremonies; slowly, but surely, Muslims across the world are looking at what they want on the special day, rather than what their individual culture demands. After all, Islam dictates very little on what the nikah should really look like beyond seeking to please Allah.
Becoming more adventurous
The format of an Islamic wedding differs wildly. In Kazakhstan, it can be a simple affair, not dissimilar to the classic white-dress weddings most commonly featured in the media. Conversely, Indonesian weddings are often extravagant, with lashings of gold, silks and flora. Be adventurous, and borrow from cultures as you will; as long as you honor Allah, there isn't an issue. If you have the resources, consider looking to marriage in one of the worlds grandest mosques; there are few better ways to honor your own commitment and Islam in the same breath.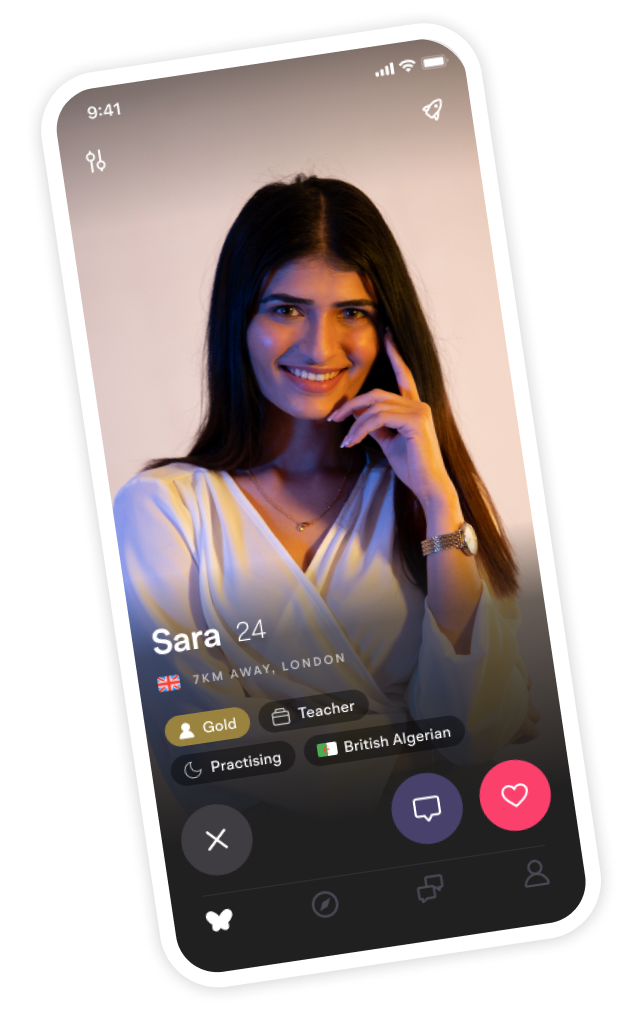 Looking for your soulmate?
You won't find your soulmate on this blog post but you might find them on Muzz - the world's biggest Muslim dating and marriage app.
Honor your parents and their wishes, of course, but don't be afraid to question the status quo and branch out. A wedding is a celebration of you and your partner and your joint relationship with Allah, and some flavor of your own should be a given. Borrow from other cultures and ideas with pride.
Sharing your cultures
On the same note, there's no reason that you can't share your home culture. Muslims are majority inhabitants of 50 countries, and there are countless cultures under the four main branches (Arabic, Persian, Turkish and Indo-Islamic).
Marriage between cultures gives you the invaluable opportunity to share cultures between yourself. There's also the added incentive of travel; especially for the young, without responsibilities, finding out more about the world and its cultures is a great way to develop your relationship. This stays true to Allah, too; Surah Taha 20:53 speaks that:
"He it is who has made the Earth a cradle for you, and has traced out for you ways therein."
Becoming a force for good
What about when you are married? Should day to day life continue? Use your wedding to bring more joy, both to yourself, your faith, and those less fortunate. It's well known that Muslims individually contribute large amounts to charitable causes. According to the HuffPo (UK), that totaled over $100m in 2017 alone. Even without spending money, a couple can do that bit extra for the needy while enriching your own relationship and your bond with Allah; lifestyle website Muslimah Sameerah suggest playing board games with the elderly, for instance.
Marriage should be fun and an expression of your love for your significant other. Don't let old-fashioned tropes drag you down; enjoy it, express yourself, and show your love for your partner and Allah through your special day. It'll set a great tone for the rest of your life as a married couple.
Written by Jennifer Dawson for Muzz
If you would like to write for us, email us: [email protected]