$35BN Match Group file multiple lawsuits against Muzz following repeated failed acquisition offers
May 16, 2023
Match Group (owner of Tinder/Hinge and 50+ other dating services) are suing Muzz in the UK and the US. We are a small startup fighting to defend ourselves against the largest dating company in the world. The trial is set for 17th/18th Jan in the UK courts.
A thread on how this all came about...yes...it gets ugly.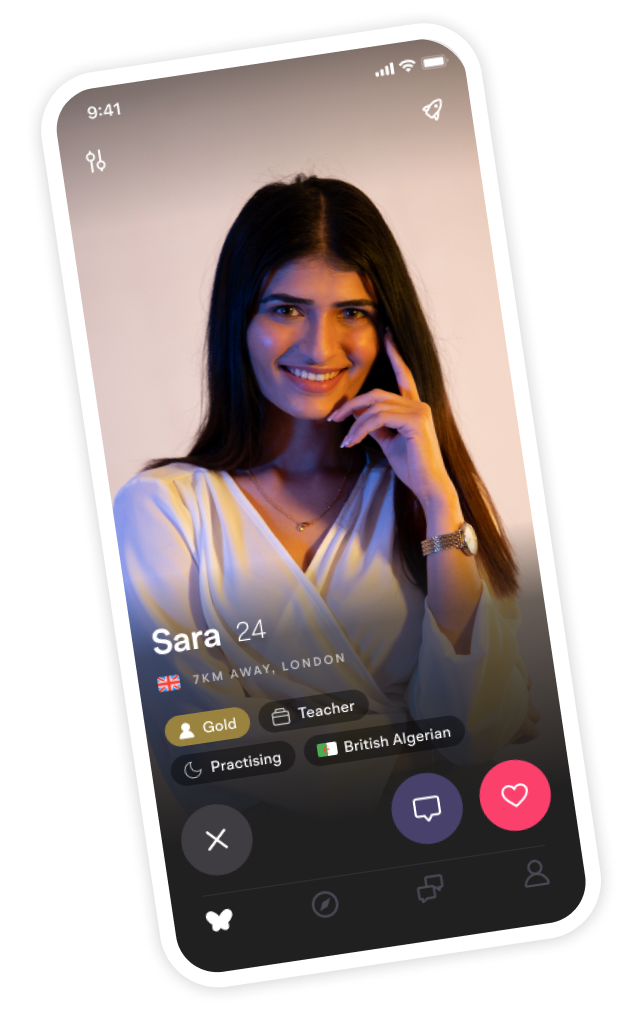 Looking for your soulmate?
You won't find your soulmate on this blog post but you might find them on Muzz - the world's biggest Muslim dating and marriage app.
Muslims don't date, we marry.
I, Shahzad Younas, set up Muzz as a website over 10 years ago (2011) as a side project whilst I was still working at Morgan Stanley to help my community. Mainstream services just didn't cater to the needs of Muslims after a life partner not casual dating.
2011 - The Muzz site was pretty revolutionary at the time. No monthly fees, and was fully PAYG - pay 50p to view photos, £1 to chat to a person. Existing options were awful.
I spread the word by any means possible, standing outside of mosques after prayers handing out leaflets and putting little cards on car windshields in Muslim areas, as well as just being generally annoying
The site grew, with thousands using it, and even a few marriages came about! 2014, smartphones were taking off and I realised APPS were the future, not websites. Muzz had to be an app. It just had to be!
Once the idea was in my head, I was convinced if I didn't do it, someone else would.
I quit my 9 year investment banking career and took the leap. From the bedroom of my home, I learned how to build apps.
I designed the first version of the Muzz app in MS Word, and learned how to code, taking 4 months to build the iOS app, and 1 month to build the Android app. Oct 2014 I began coding, and March 2015 shut the old website down and launched the app! Muzz was reborn!
Muzz was and is the only app I have ever built. It's the first global Muslim marriage app to exist.
The app launched with zero members, and grows organically, with hundreds of new members joining globally. 2016 - I make my first hire.
We applied to Y Combinator, and flew out to SF for interviews with Paul Buchheit (creator of Gmail). Unfortunately we were rejected given we were pre revenue. YC wanted us to prove this can be a real business.
2016 - we register trademarks for Muzz in the US and Europe. US registration goes through and is still valid today.
Match Group lawyers spot our European TM registration and file an objection to it saying it is passing off their match.com/match heart design TM (only filed in 2015!)
2016 - We were using Muzz with a heart device years before they had made any such trademark design registration.
2016 their lawyers send us letters demanding us to cease use of the Muzz brand, claiming they would not allow another dating company to have the English word match in their name.
We refuse. They also demanded we change the look and design of the logo itself. We do not and would not want to be confused with Match Group - it hurts our business to be associated with them.
We change our brand, and remove the heart logo and change the font used in the Muzz logo. Things go quiet. Match Group continue to file objections to our EU Trademark.
2017 - Muzz keeps growing like crazy. We reapplied to Y Combinator (with revenue and great growth) and thankfully after flying out to SF, Muzz was accepted to the Summer 17 batch!
We raised a $1.75M seed round post demo day. 2017 - Whilst I was in SF in the middle of YC, US Match Group CEO Mandy Ginsberg keen to find out more about us, and we have a video call with her.
Intro to EU CEO Alex Lubot is made as well as EU CFO and others.
Jan 2018 - Match group reach out to us saying they were interested in getting to know us further and learn more about our business. We were flattered. Always good to get to know the competition. Their EU CEO/CFO/Biz Dev come to our offices in London.
I raise the continuing TM objections they are filing. They refuse to back down. We file a UK trademark registration for Muzz.
2018 - Match Group invite us to their offices in Paris, and we sign an NDA and share some internal data. I was keen to learn how they understand our business and potential. After some back and forth on data, they make their first offer for us - $15M. A little higher than our seed valuation at YC. A lowball offer in my eyes.
A few months later they upped this offer with respect to some of the additional terms. We said no thanks.
Nov 2018 - they make another higher offer of $25M with some additional clawback terms if we didn't hit certain targets. I said no thanks. We carry on growing the team and biz, with a team of around 7 people.
Jan 2019 - We hit 1 million members on Muzz! Business growing well. Match group invite us for dinner at the Ivy, with group CFO Gary Swidler. They offer us $35M for the business.
I had pretty much lost all interest in this conversation and the offer was thoroughly unexciting. Didn't see how Match would help us with growing. Muzz was starting to take over the world. I turned down their offer and said let's just keep in touch.
2019 - Match Group then buy a Muslim competitor, Harmonica, stating that the Muslim market was 'not properly served by Western products'.
A few months later they sue Muzz in the UK IPEC courts alleging trademark infringement We respond back, saying our brand is a redline that we will defend to the end. It has existed for over 10 years, with no confusion with Match Group, and serves a market that they have never sought to serve until now.
Our legal costs begin to mount as we ultimately prepare our case for trial.
March 2021 - Match Group up the ante and file a lawsuit against Muzz in Waco, Texas alleging patent infringement (use of swipe gesture) and cyberpiracy (use of our Muzz brand).
Interestingly they allegedly attempted to acquire Bumble twice, and once rejected both times, sued Bumble for the same patent infringement claims over their use of swipe gestures in the app.
Nov 2021 - It is very expensive litigating in the US. We made the economic decision to settle our US case with Match Group.
We decide to remove the swipe gesture from the Muzz app too. Made zero impact on the product. Swiping really is dead.
Dec 2021 - We hit 5 million members globally, breaking internal records each week - record messages, matches and successes (over 150,000 people finding their partner on Muzz!). Team grows to over 60 people and counting. App live in 15 languages.
US lawsuit is summarily dismissed.
Our UK lawsuit vs Match Group is still live, and we go to trial 17th/18th Jan at the UK IPEC.
If we win? We've wasted nearly £1M on unnecessary unrecoverable legal fees.
If we lose? We will be forced to change our brand name, and the name Muzz will die. We will likely have to pay material damages.
We fight, because we must. It is crucial that products built for our community are built BY our community, and that we do not allow ourselves to be dictated and controlled by others.
We ask for prayers, duas and good wishes from our community, our customers and all those who have benefited from Muzz and found their significant other.
Our mission is to transform how Muslims meet and marry. We'll fight for this to the end.
Thank you
Shahzad Younas (Founder & CEO)
Read more: https://www.thetimes.co.uk/article/619ca9a0-6bef-11ec-a1b8-3009dadbed4f?shareToken=646e48bebf72c3697c6e542c65e9ea10