Muslim Marriage Apps: How One Swipe Can Change A Life Forever
May 9, 2023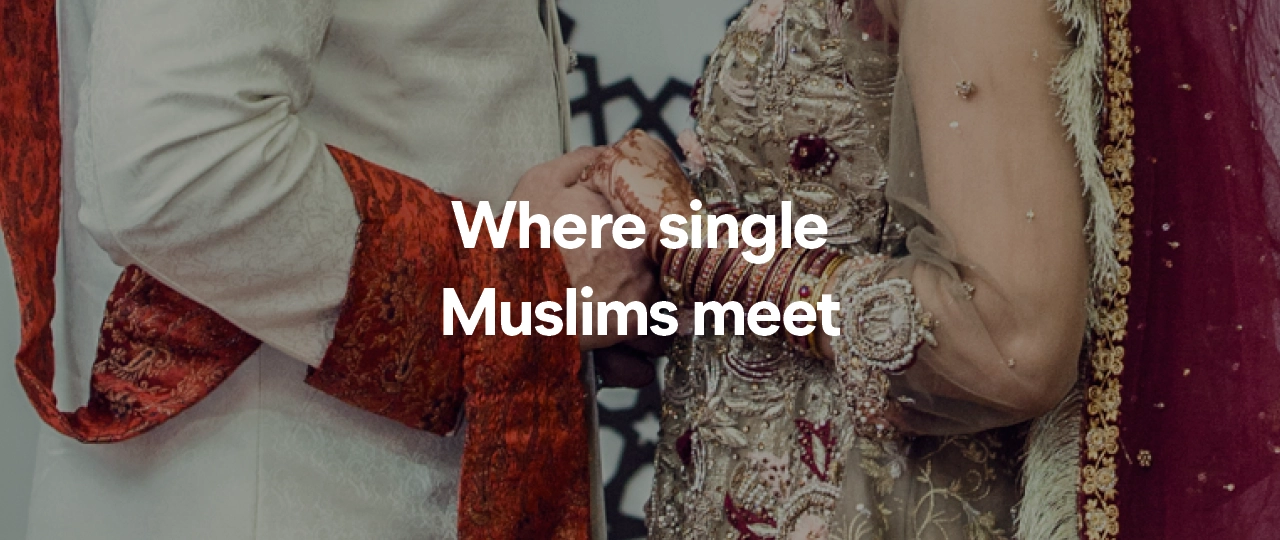 Move over matrimonial websites, the most recent way for single Muslims to meet is through marriage apps.
Yasmina Benzerroug downloaded a Muslim marriage app out of curiosity in May. But the 22-year-old of Moroccan and Algerian heritage never predicted what would happen to her next. Two months later, Benzerroug met Ans Ali, a Pakistani from London, on the app. The two talked for several months via WhatsApp and got to know each other in-person before finally tying the knot in late October.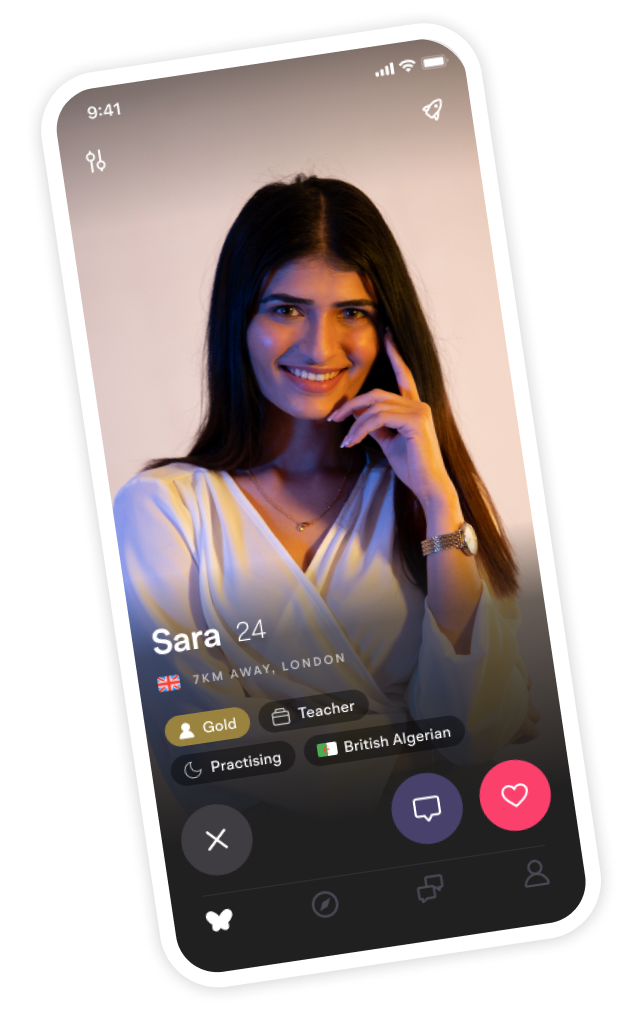 Looking for your soulmate?
You won't find your soulmate on this blog post but you might find them on Muzz - the world's biggest Muslim dating and marriage app.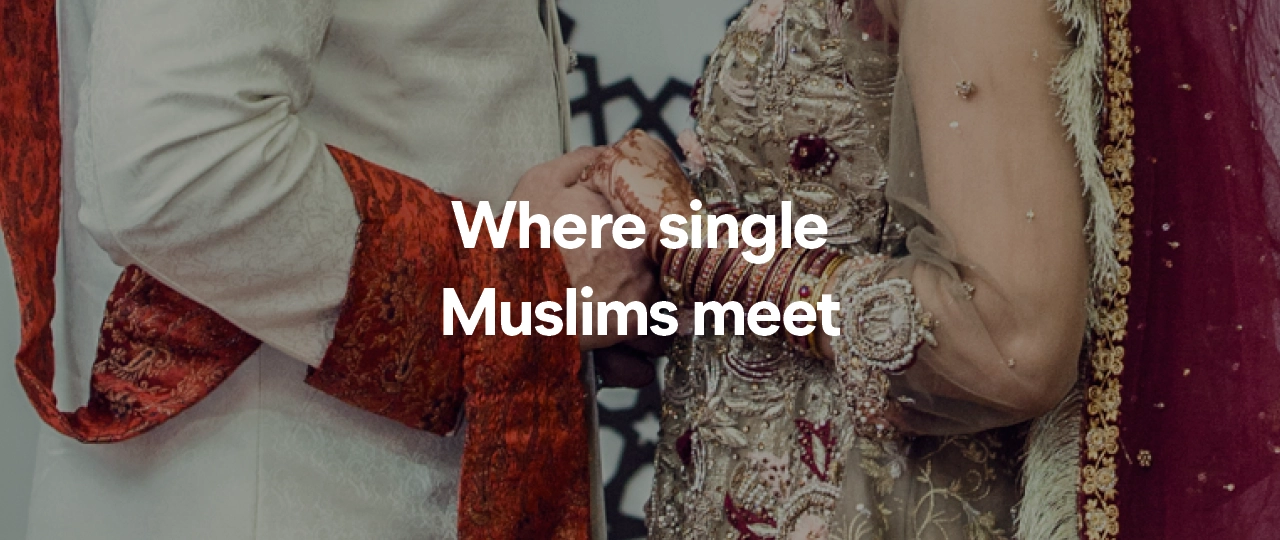 "I was not interested in marriage or in dating or anything. I just wanted to see how it works," Benzerroug said. Although Benzerroug found her match only two months after signing up, her husband, Ali, had been using marriage apps for six years before meeting her.
Benzerroug started using the free Muslim marriage platform Muzz in May, after she came across the app's account on Instagram.
Shahzad Younas, the app's founder and CEO from London, launched Muzz seven months ago to help people find a spouse. He said he found dating apps for niche groups in Christian and Jewish communities, but found nothing for Muslims.
"I was like, 'you know what, I'm going to be the person to really move this forward and make something that's high quality that people actually want,'" Younas said.
So far, the app has 20,000 active profiles, nearly 40,000 signups and 300,000 matches (where two people showed interest in each other), according to Younas.
"We are global, we've got people from literally all across the world with about 120 countries represented," Younas said.
Since Islam prohibits pre-marital relations, there are limited ways in which Muslims can get to know a potential marriage partner within the confines of Islamic principles, and some Muslims — like Younas — see a marriage app as a beneficial platform for Muslims to meet.
Younas, 31, worked in investment banking for Morgan Stanley for nine years before leaving just last year to dedicate his time to designing and developing Muzz.
Users who sign up to Muzz are asked to fill in a profile to describe themselves, how religious they are and what they are looking for in a spouse. If users find a match suitable, they swipe right, and if they wish to pass, they swipe left. Users can message each other only if both individuals show a mutual interest.
The app is designed on some of the principles used in western dating-style apps, Younas said, but also includes features to cater specifically to Muslims. For example, users can add a wali, Arabic for guardian, to read all the conversations, since a third party should be involved in the marriage process, according to Islamic legal rulings.
The Islamic marriage process has several steps, according to Imam Zia Makhdoom, a religious leader at the Muslim community organization MakeSpace, which caters to youth and young professionals in the Washington, D.C. area.
According to Makhdoom, once a man and a woman express interest in each other, they should get to know each other as long as the chastity and purity of the individuals are protected, meaning the two can't be completely alone. They can either meet in a public place, or be in the presence of others. Once the individuals decide they want to move on with the process, they need to agree on a dowry and have a minimum of two witnesses present when they sign the legal marriage contract.
A possible solution to a marriage crisis
Even though Makhdoom officiates nearly two marriages a month, he said the Muslim community is facing a marriage crisis because "a lot of people are simply not getting married."
"I see it when a lot of women approach me and say, 'find me a husband,' and a lot of men approach me and say, 'find me a wife,'" he said. And although Makhdoom has tried to connect single Muslims within his community, he said it doesn't always work.
"Perhaps it's a psychological thing — that the person they want to go after is someone hard to get for them," he said.
Makhdoom said a marriage app is a viable way for people to meet and is not prohibited in Islam. Rather, he said it's about how the app is being used that determines whether it's good or bad, effective or ineffective.
Naa'ila Moumaris-Clay, a marriage counselor based in Atlanta, Georgia, provides web-based therapy to couples from all over the globe, including clients who met on marriage apps.
"It really is what happens after they meet that really determines whether or not the marriage is going to be a success"
She said it doesn't matter where a couple meets. "It really is what happens after they meet that really determines whether or not the marriage is going to be a success."
Apps not for everyone
Relationship Consultant Yasmin Elhady Nassiry said she's not a fan of marriage apps or websites.
Although Nassiry, 30, tried online matrimonial sites when she searched for a spouse herself, she said she didn't like that there was no vetting process.
That was one of the reasons why she decided to launch her own Washington, D.C.-based, in-person relationship consultancy Opportunities for Happiness, LLC, in January.
Unlike online matchmaking services, Nassiry only takes on clients that she knows personally.
"I really believe that this way of doing things is what creates success personally, because I don't believe that just picking random people for random people is a thoughtful way of doing it," Nassiry said.
Tareq Radi has a similar view. He first heard about Muslim marriage apps while attending a wedding in August.
As a single 24-year-old, Radi said marriage apps are not for him, but he can see why other single Muslims use them.
"I wouldn't want my story to be 'yeah, I swiped and that's how I met your mom'"
"I'm not into the interaction of electronic dating at all. I feel like I'm social enough and at a place where I'm connected with a community where I can meet people face-to-face," said Radi, an events coordinator for Georgetown University's Center for Contemporary Arab Studies in Washington, D.C.
According to Radi, the stigma from old dating websites that emerged in the 2000s is carrying over to his generation.
"I'm also more romantic so I have all these notions of what meeting someone would be like, so that's why I wouldn't want my story to be 'yeah, I swiped and that's how I met your mom,'" he said.
Source: http://omamaaltaleb.com/muslim-marriage-apps-how-one-swipe-can-change-a-life-forever/