Halal Fashion for Halal First Dates
October 5, 2022
After many tries connecting with a partner, you've found one, and he asks you out on a date. First halal dates are usually filled with nerves and jitters. You tend to worry about what the guy or lady would say.
Will she be worried about my looks? Will he like my hijab? Should I wear heels or sneakers? Should I add gel to my hair? Breathe, brethren, because we are the knight in shining armour. If you're worried about what to wear, which is the most worrying factor on first halal dates, you don't have to be.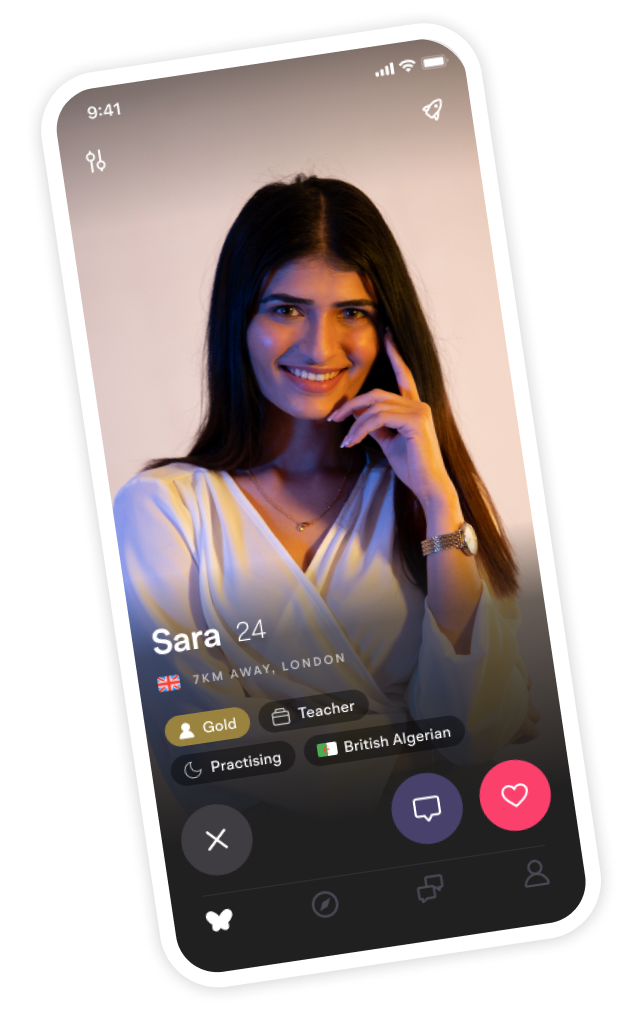 Looking for your soulmate?
You won't find your soulmate on this blog post but you might find them on Muzz - the world's biggest Muslim dating and marriage app.
This post will highlight some of the best outfits you can wear for your halal first dates.
Coffee halal dates
Coffee dates are casual, and it's pretty exciting since it's the first date. It's an avenue to know your partner better without worrying about getting veggies in your teeth. It would be best if you went for the basics.
A skirt paired with your favourite tuck-out blouse sounds great. Pair it with a flat shoe and a shoulder bag; you're good to go. Likewise, you can wear baggy jeans with sweatshirts and casual sneakers that don't pose much seriousness.
You'll do better in jeans and a T-shirt. If you like, you can make your sneakers a statement piece. It works like magic.
Evening halal stroll dates
Nothing is more interesting than spending time with the person you're planning to build a relationship with. It's amazing as you'll come to understand what makes them tick, what makes them laugh, what gets them angry etc.
However, going on strolls is a great way of understanding people. But what to wear might be a dilemma. Since it's a stroll, it's absolutely recommended to wear whatever you're comfortable with.
You should definitely not wear heels as you'll be trekking. Wear skirts that make you walk freely; Abayas can come in handy. Meanwhile, if you're a jean type of person, definitely go for it.
Shorts and shirts are more comfortable.
Lunch halal dates
Lunch dates can be quite tricky, especially if you're going during your lunch break at work. Still, it's a good idea for first dates. Since the lunch break will limit your time, you don't have to worry too much about your dress, but you have to make the right impression. Hence, you'll have to dress nice.
If your work outfit includes a skirt and blouse, wear different colors for your first date. You don't want to look boring, so wear a pencil skirt, blazer, blouse, and a stiletto, if you like.
Finish off with a neckpiece statement and a cute bag. Your statement piece might even be sunglasses as seen in the photo below.
Of course, you'll probably wear a suit to work, but you can tweak it a little. Instead of a blazer, go for a t-shirt/turtleneck, your trousers, and perfect footwear.
Dinner halal dates
Dinner dates are mostly a huge deal. They're fancy as you'll be dining in a halal restaurant and want to look your best. So, get that stunning gown with matching heels, hijabs, and a clutch. Then you're good. But to be extra with the ordinary, try something different.
How about a pencil skirt/wide-legged pants, tucked-in blouse, and an Abaya kimono to finish off? Use a beautiful neckpiece and clutch, and you're ready for your first date.
Wear that tuxedo with a wristwatch piece and, of course, your Italian shoes. Moreover, you might wear a Kaftan if you'd like to go for something different. Make sure the Kaftan is well-ironed and fits you perfectly. Finish off with a befitting footwear and a bracelet or wristwatch.
Outdoor halal dates
So, you and your partner decide to go on a hike as your first halal date. Hikes are like the journey toward the tunnel to get to that silver lining. The silver lining is the beautiful scenery you'll see at the end of the hike. Get your hiking boots, and you should wear sportswear.
You can get comfy trousers with a shirt and boots if you don't have one. You don't have to worry too much about this; you only need to be yourself and get comfortable during the first date.
First halal dates can be nerve-wracking since you want to make the right impression and get to know your partner better. Your dressing is a good way to make lasting impressions, and you can't ignore it.
So, are you making plans on what to wear for your halal first date? Fortunately, we've listed some modest fashion ideas to help you streamline your outfit choices.