'Divorced and Proud': How Arab Women Beat Social Stigma and Start a New Life
August 8, 2022
Divorced Arab women open up about their experiences and their refusal to give up, despite facing discrimination from their communities
Fatima al-Khulaidi got married to her husband at the age of 15 while she was living in Yemen.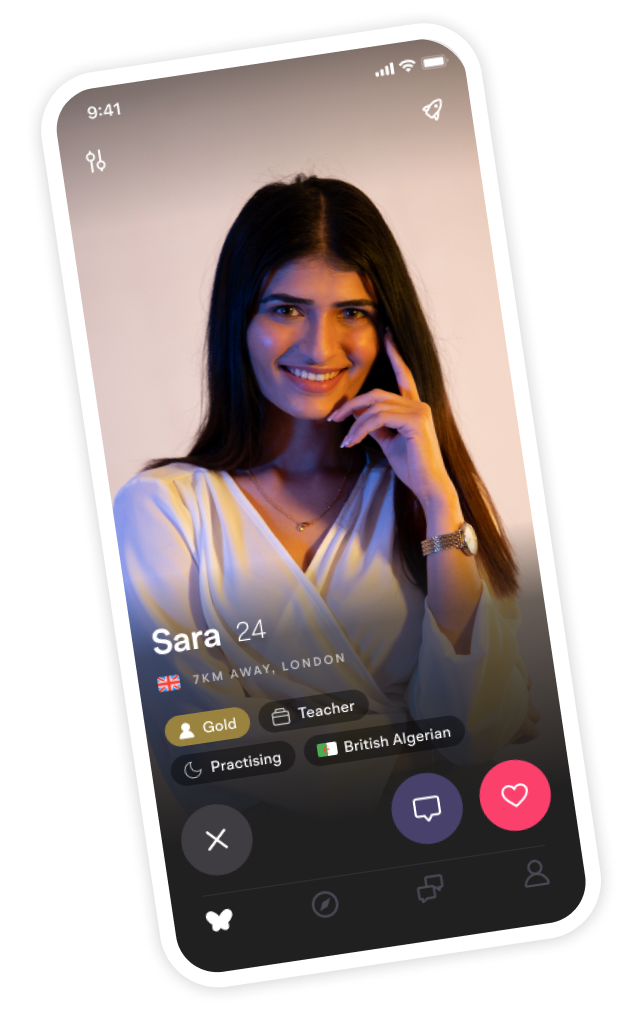 Looking for your soulmate?
You won't find your soulmate on this blog post but you might find them on Muzz - the world's biggest Muslim dating and marriage app.
"I thought he would be my other half, would support and love me," said Fatima, now 21. "Little did I know what was in store for me.
"Getting married wasn't a problem, until I realised how much money he was taking from my family." Fatima said that she was "naive" and didn't think much about it at first.
Fatima Khulaidi: "After I graduate, I want to open a charity that deals with underage divorcees and help them combat depression'
"Then he started to hit me and I needed a way out, but my father refused to let me get divorced because of the shame it would bring."
It wasn't until Fatima became pregnant that she was able to move between Yemen and the UK because her father was financially supporting the baby.
My father refused to let me get divorced because of the shame it would bring.
– Fatima al-Khulaidi
Only when she was in England was Fatima finally able to get a divorce after constantly pressuring her father – and refusing to take no for an answer. She insists that the only reason she had a "lucky escape" was because of her British passport.
Even now, her father insists that he would not have allowed Fatima to divorce in Yemen because of the low social status of divorced women.
"I couldn't take it anymore," she said. "I felt like a slave."
Divorce seen as fault of women
International Women's Day is a celebration of the achievements of women and their ability to rise up against systemic misogyny. But while many in the Arab world share this sentiment, there is one group who are frequently forgotten and shamed – divorced women.
Often, when the topic of divorce is discussed in the Arab world, it is the woman who is seen as the source of the breakup. Take Saudi Arabia: late last year, the General Authority of Statistics released figures indicating that stay-at-home wives are less likely to get a divorce than their working counterparts.
The report stated that the number of working women who divorced in Saudi Arabia in 2016 was 72,895, whereas the number of stay-at-home wives who divorced was 14,856. Saudi newspapers began to use the statistics to correlate working women and divorce rates, which started an online campaign that translates as "work is not a cause of divorce".
It forced the General Authority of Statistics to dismiss those who used the published statistics to create such a politically charged correlation.
It's not easy being divorced here
Fatima's story is not unique.
Haneen Tarachani, 26, is British-Palestinian and was engaged for four years before she got married. "The problem with mainstream Arab society is that we judge men based on their academic credentials," she said. "My ex-husband is a doctor and everyone thought he would be a good and open-minded person because of that, which was a huge mistake."
During her marriage, Haneen said she was subjected to emotional abuse. Whenever she did speak up to her family, she was told that she had to deal with it for the sake of keeping her marriage alive.
My grandmother told me to be thankful he was only emotionally abusing me, not understanding how badly my mental health was deteriorating
– Haneen Tarachani
"When I was engaged, I also had an Islamic ceremony, which meant I had a full right to a prenup if he and I broke up. In the beginning, he was amazing, but I still had a feeling he wanted me because of my British passport.
"It wasn't until he found his way to Germany that he changed and I felt like I was not wanted, which was when the abuse started. I knew the only reason he did not break up with me was that he did not want to pay my prenup."
Eventually, after four years of engagement, Haneen and her fiance married and moved to Germany. "That's when the abuse got really bad," she recalled, "and the worse it got, the less supportive my family were.
"At one point, my grandmother told me to be thankful he was only emotionally abusing me, not understanding how badly my mental health was deteriorating." A year later, she finally got her divorce.
Rawan Taha, 28, is from Lebanon. For her, divorce came quicker.
"I loved him for four years, but was only married to him for six months. I didn't even get to watch my wedding DVD because it was finished on the same day I got my divorce," she told MEE.
Her husband simply divorced her by telling her three times that she was now divorced, a tradition that is practised in some Muslim societies.
"You know, divorce here is hard," she explained. "Society and culture has given the word divorced a wrong connotation. It's also not easy being divorced here, and we're hardly given support to stand on our feet."
I was shamed for not being able to sustain my marriage and not keeping my mouth shut when I faced abuse."
For Taha, the betrayal was more than emotional. "I didn't even get my moakhar [a prenup that divorced women are entitled to in Islam] because out of trust and love, I gave up my rights to it when I got married.
"This was a big mistake."
Looking to the future
All three women said that they were blamed for their divorce. "After I got divorced, I was automatically treated as a failure," explained Haneen.
"No matter what the back story is, you're to blame, not him. I was shamed for not being able to sustain my marriage and not keeping my mouth shut when I faced abuse."
Fatima added: "One time, I was at a wedding and this woman came up to me and complimented my beauty. After I told her I was divorced, her tone changed with me completely."
They all agreed that divorced women are on the receiving end of discrimination and marginalisation from their communities; something that their male counterparts are immune from.
"Arab culture has made divorced women look like they are half women and that they are the last option for men," Fatima continued.
Yet despite their shared trauma, none of the women is giving up on life. Instead, they have embarked on a difficult road to recovery in the knowledge that healing comes from self-love.
"I'm getting my education now, and being both a mother and a father to a five-year-old," said Fatima.
And Haneen urged other women to stand up for themselves in an abusive relationship. "You are worth more than what you think," she urged. "If you're facing abuse, get out and don't listen to anyone who tries to guilt-trip you.
"If you're Muslim, God made divorce permissible because he does not want you to be stuck in abuse. Don't let society be your God."
Rawan similarly refuses to be a victim.
"He divorced me by saying 'I'm divorced' three times, so every day, I tell myself I'm resilient three times," she said.
"Let's celebrate divorced women on International Women's Day, because they deserve love and support, not to be stigmatised.
"Society tells us to settle for less now that we are divorced. My expectations in a man have risen though; if he's not as good as me or better than me, he can find the door."
Source: http://www.middleeasteye.net/news/divorced-and-proud-undoing-stigma-around-being-divorced-arab-woman-451066109