How To Make You, Not Your Anxiety, Shine Through On A First Date
August 8, 2022
The days leading up to a first date can make life feel both like a wondrous dream and a worrisome nightmare. From when plans are made to the night of meeting your match, a barrage of doubts and anxieties can build up and add unnecessary stress in your day to day life. About 1 in 14 people have anxiety at any given moment, so there's no need to be critical with yourself, since being nervous is a normal experience. There are ways to approach a first date that doesn't just prioritize making a good first impression. Being honest about your own behavior and knowing how to address and change yourself for the better is beneficial for dealing with the way we approach stress in general.
Pre-Date De-stressing
Stress lurks around the corner for any major event, and a first date is no exception. Nervous anticipation can start to build from the very instant plans are made to go out, so finding ways to de-stress before your big night is important to make sure your cool and calm for your date. Sometimes normal stresses that come with daily life can topple onto your date related worries, making you feel more stressed then needed. Taking the time to take yourself out or indulge in some guilty pleasure activities, like eating comfort food or doing some therapy shopping, is a good way to deal with stress already typical to yourself. Organic herbs and aromatics could also be beneficial for moderating normal anxiety levels, keeping them under control.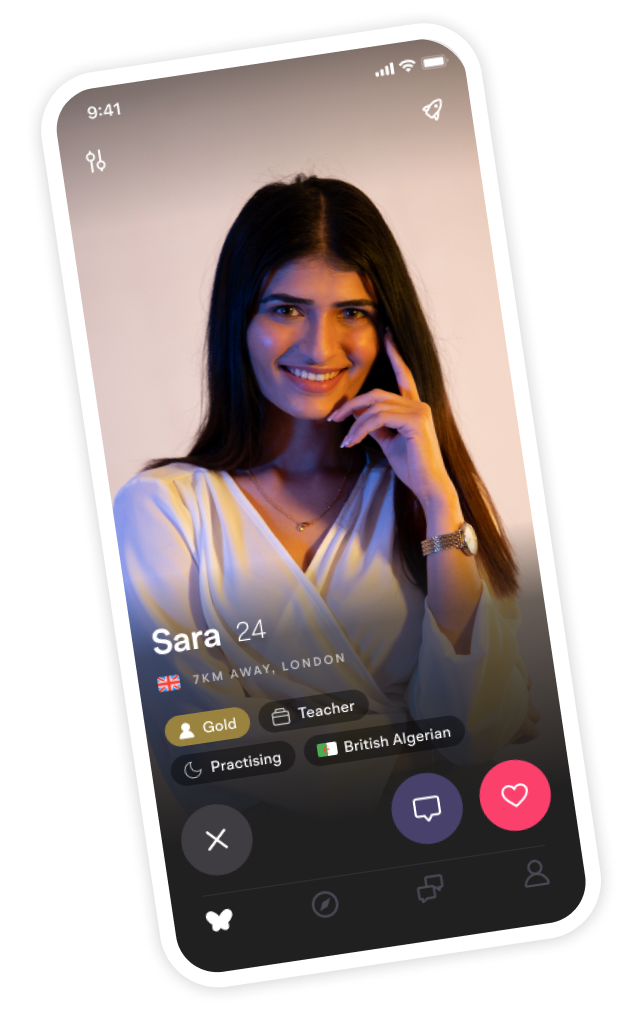 Looking for your soulmate?
You won't find your soulmate on this blog post but you might find them on Muzz - the world's biggest Muslim dating and marriage app.
Be Focused and Invested
While this may seem like a no brainer, anxiety can often cause us to disengage with whatever is causing distress, even if it's something we look forward to or enjoy doing. It's tempting to retreat into your phone rather than deal with your nerves. Not only does this get in the way of conversation with your date, but it can come across as rude and sends the signal that you're not interested. Keep your phone away from sight and focus on making a good first impression. Maintaining active conversation is important not just for signalling interest, but also for getting to know your match as a person.
Gauging Interest
Gauging your date's interest in you is a good way to control any irrational concerns you have about your performance on the date. First dates are partially stressful from how much effort is put into presentation; such a serious approach can make the experience almost like a job interview. It's better to be transparent about your true nature and be honest in conversation. For women in particular, psychological studies have shown that men and women walk away from a date feeling connected when the woman was able to speak freely about herself during the outing. As for men, being able to maintain active conversation leaves women feeling satisfied with their dating experience. At its heart, calms and successful date lies in each person's ability to maintain an open and honest conversation with each other.
Dating should be fun and romantic for those involved, not a trigger for anxiety. By being honest and rational in your dating experience, you'll walk away full of joy and charm.