Halal Dating Guides: Los Angeles
October 4, 2022
Looking for ideas to step up your Muslim dating game? For our second edition of Halal Dating Guides, we're travelling all the way to the west coast to help our LA members find the best first halal date spots in their city! We give you the best halal restaurant and halal dating spots to take your future spouse. Make sure to tag us at #muzzhalaldates if you visit any of the spots below and we'll feature you on our socials! 💕
Hike Griffith Park
Take advantage of LA's great weather and escape the city with your halal date or future in-laws by hiking Griffith Park. Hiking the park is not only 100% halal but it's also easy on the wallet with no fees or permits needed!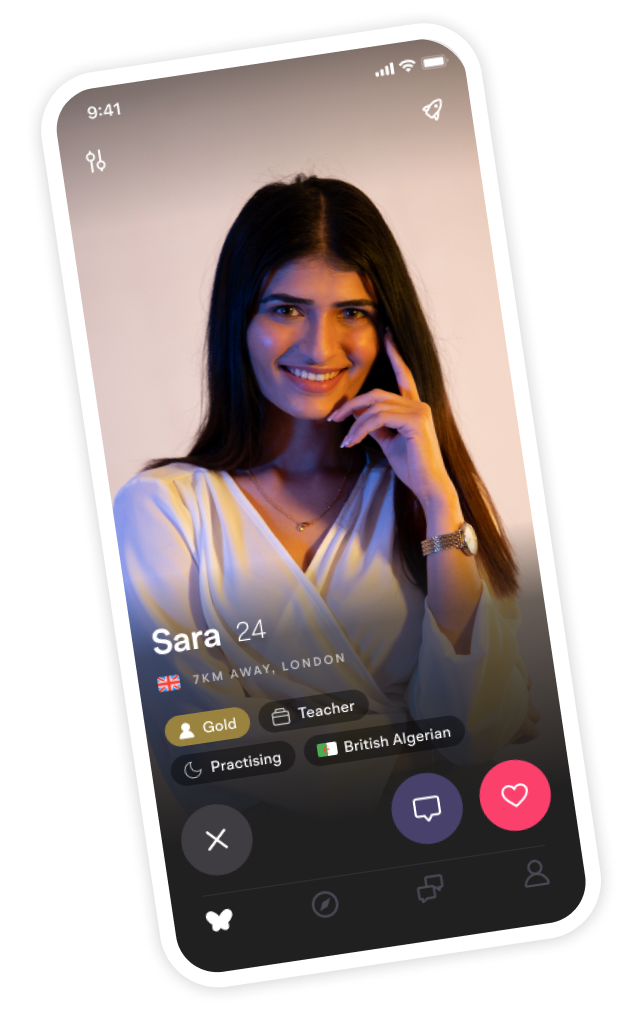 Looking for your soulmate?
You won't find your soulmate on this blog post but you might find them on Muzz - the world's biggest Muslim dating and marriage app.
We recommend taking either the West Observatory Trail (2.1 mi) or East Observatory Trail (1.5 mi) to get the most views up to Griffith Observatory without too much difficulty.
Reminder: Heat exhaustion won't get you another date, so stay hydrated!
Immerse yourself in a visual art experience at The Lume
The Lume offers a new experience filled with multi-sensory multimedia exhibitions. Located in Historic South Central, The Lume isn't limited to art lovers alike but to anyone interested in seeing masterpieces reimagined!
The art attraction is also just an 8-minute drive to Masjid Omar ibn Al-Khattab and an 11-minute drive to the Islamic Center of Southern California. Check out tickets to the latest exhibit here.
Test your spice tolerance at Dave's Hot Chicken
Ordering a 'Reaper' Dave's #2 to showcase your adventurous side to your date might come with a side of pain for days, but it's worth it. The heat isn't for the faint-hearted, but luckily, Dave's menu offers no spice options for those trying to take it easy at this chill date spot.
On the other hand, if you ordered the spiciest level and survived, consider taking a trip to the nearby King Fahad Mosque to give thanks. One of our favorite halal food spots in L.A.
Taste familiar flavors at Dolan's
Uyghur cuisine may not be a standard go-to for a first halal date, but if you're a foodie - or trying to rebrand as one - Dolan's Uyghur Cuisine is an impressive suggestion. Dolan's is a beautifully decorated restaurant adorned with Uyghur culture all over. The menu boasts popular dishes like laghman, big plate chicken, and manta; tasty options for first-timers! A perfect place for Muslim dating!
Try something different at the Sari Sari Store
Unfortunately, Filipinx dishes are usually not the most accessible to Muslims in terms of halal status; however, that doesn't mean desserts are off the table! Sari Sari Store is a counter-serve fixture located in the historic Grand Central Market.
Options of sweets range from the go-to Halo Halo to lesser-known Buko Pie, but if you have to choose anything, Halo Halo is a must - it's also perfect for sharing!
Halal Dating FAQ's
Do they serve alcohol at halal date spots?
Although we tend to avoid halal dating spots that have a strong presence of alcohol, some of the restaurants may serve it. Be on the lookout for fun mocktail options!
Are these Muslim dating spots halal certified?
We never recommend places without some halal meat options. Be sure to check with the business when you arrive on what menu items are safe to eat, as we can not guarantee the whole menu is halal.
Can I make a booking online for my halal date?
We have included links to our favorite halal dating spots, be sure to inquire on their pages regarding online reservations!
How to dress for my Muslim date?
We recommend all Muslim daters to dress to impress! Need help? Check out our favorite halal outfits here: