Muzz Openers: 9 Creative Lines To Get The Conversation Popping
August 8, 2022
So, you've edited your profile to make it stand out; you wrote a really nice bio, chose some great photos (unless you've chosen to blur them), and you have some matches. Brilliant!! But now it's the tricky part…how do you actually start the conversation?!
We know it can be a bit stressful, especially as you don't want to always start with the same old "Salam, how you doing?". It gets boring and repetitive.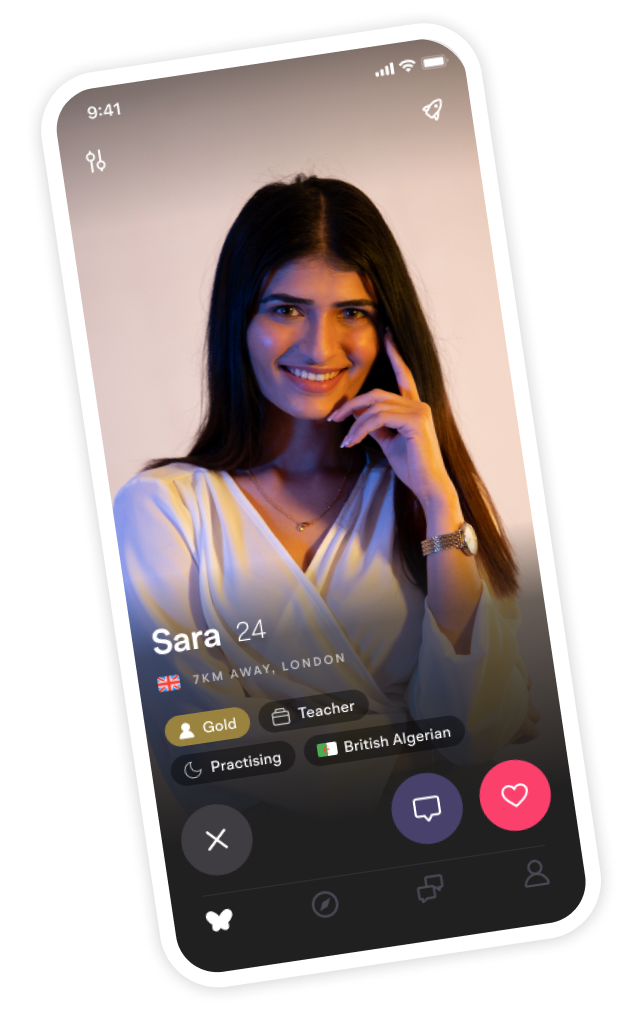 Looking for your soulmate?
You won't find your soulmate on this blog post but you might find them on Muzz - the world's biggest Muslim dating and marriage app.
You want something unique and creative to get the conversation flowing, and to break the ice.
Don't worry, we are here to make your life easier!
We have listed 9 fun and easy conversation starters to get your conversation flowing:

1) "Using 3 emojis, tell me about yourself"
A fun way to start the conversation is with this little game. I don't know about you, but when someone asks me to tell them about myself, my mind goes blank. So, the use of emojis would definitely make it easier and less intimidating… the fun part is using mysterious emojis so the person really has to guess what you're trying to say.
2) "So…why did you swipe right for me ?"
Why not guys? Just do it, find out what it is about your profile they liked. After all there must be a reason they swiped right. Fish for those compliments, you deserve them!
3) Or tell them why you swiped right  
Tell them something you liked about their bio, or their photo. A small compliment can go a long way. Not to mention, it shows that you actually took the time to read their profile, rather than message the same thing to every person you match with.

4) "Two truths, one lie- let's play!"
This is a brilliant game that lets you get to know the other person a bit better. They send 3 facts about themselves, 1 is the truth, the other 2 are lies. You have to guess which is which. It's fun, it's different, and it's definitely better than the standard "so, tell me about yourself?"
5) "So, what will we tell our children when they ask how we met? 😉"
This line is definielty more bold and daring than your standard "hello!". Though it's a lot more exciting and funny, it may not go down well with everyone- use it at your own risk. (Also- we sincerely hope the answer will be "through Muzz!")
6) "Pineapple on pizza? Yes or no"
One of the more important questions in life… do they like pineapple on their pizza? You could use this opportunity to work your way up and suggest going out for a pizza together some time... seize the occasion!
7) "What's the last thing you watched on Netflix?"
You can tell a lot about a person by the shows that they watch…but also, getting the conversation started by talking about things you love and enjoy is a great way to break any tension!
8) "What's the worst opening line you've had on Muzz?"
Who doesn't love sharing their dodgy Muzz experiences?... As long as their response isn't "this one".
9) "So… do you like bread?"
If you're REALLY, REALLY stuck…well, why not?
---
One thing to remember: Don't wait for the other person to start the conversation, just do it yourself! If they don't reply, they were clearly time wasters and you had a lucky escape. Good Luck and have fun shooting your shot!