Do You Really Want to Get Married?
August 8, 2022
How do you know if you are ready to get married and more specifically if you are ready to marry that particular person?
Do you really want to get married? While there are some Muslims that do not want to get married most young single Muslims do.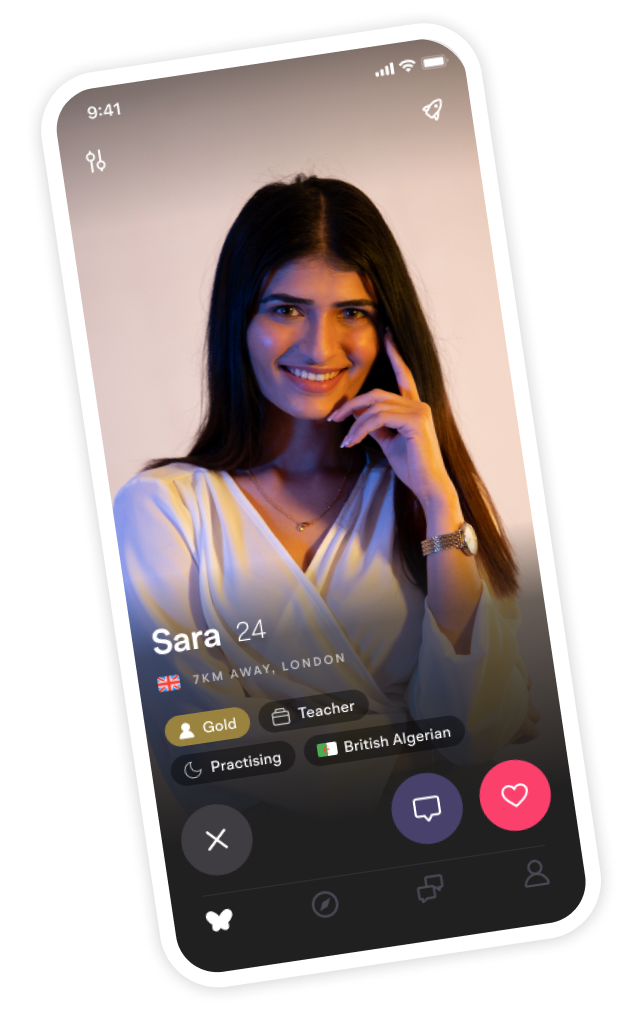 Looking for your soulmate?
You won't find your soulmate on this blog post but you might find them on Muzz - the world's biggest Muslim dating and marriage app.
Many young people want to get married because their friends are getting married or because "they are at that age" or because their parents are putting pressure on them to get married. Some want to get out of a difficult home life.
Some want to get married out of physical attraction, or because they are attracted to intellect, and money. Some young Muslims want to get married because they realize marriage was the tradition of Prophet Muhammad (peace and blessings be upon him) and they see marriage as a form of worship. Some who want to get married seek companionship, and the family stability that a healthy married life can provide.
There are of course those who at this point in their life realize they are not ready for marriage. They realize it would be better to wait until they are ready rather than to marry prematurely. They want avoid living in an unhappy marriage or to end-up dissolving the marriage because of irreconcilable differences.
How do you know if you are ready to get married and more specifically if you are ready to marry that particular person?
To get to know whether or not you are ready for marriage, it is important to get to know yourself. The first thing you must do is spend time conducting a personal self assessment to identify your personal strengths and areas that need improvement. It is important to get to know what kind of relationship you have with Allah, and what kind of relationship you expect to have with your future spouse.
Are you ready to share your life with someone else?

Are you ready to take on the responsibility of building your family, sharing and compromising and working together to achieve your personal and family goals?

It is important to know what you will contribute to the marriage and what you will do to cultivate a healthy, peaceful family life.
Getting Ready
Premarital education is essential to help us know if we really want to get married and if we are ready to marry. It also helps us learn the skills needed to develop a good marital relationship. In the United States many religious traditions require marriage preparation, and education prior to marriage. Some religious leaders have made a commitment not to perform the marriage ceremony of a couple that has not participated in a marriage preparation or education or counselling programme.
I recently met a young Catholic man who indicated that he and his fiancé attended 8 weeks of premarital education as well as other programmes to educate and prepare them for family life. Other faith traditions have made major steps to prepare for marriage and family life. It is time that Muslims re-adopt the importance of marriage education that was part of the teaching of Prophet Muhammad during the early days of Islam.
I recommend that single Muslims participate in a marriage preparation and education programme way before they start exploring prospects for marriage. Such a program should help them get to know themselves better,develop their relationship with Allah, and identify their strengths and areas in which they need to improve themselves. Most people get married before they know who they really are. Few have taken the time to engage in a personal self assessment. A marriage education programme can also prepare the individual with skills to help them once they do marry.
Communication skills

Budgeting and finance

Anger management

Problem solving and conflict resolution
All of the above are essential skills in a marriage. Such a programme should also include a discussion of intimacy and sex in marriage.
A Likely Match?
Once you meet the person you think you will want to marry I advise both of you to pray Istikhara prayer for guidance, and to seek the wise council of close family and friends.
I also advise that the engaged or soon-to-be engaged couple meet with a wise spiritual and professional advisor to help determine if they are compatible and suitable for one another. It is important to spend time getting to know the person you are thinking of marrying and whether or not that person has character, temperament, religious character, and behaviour that is compatible to yours.
A Premarital Advisement helps to identify the challenges a couple may face in marriage as well as strategies to help prevent or address the challenges before they present a problem.
Marriage is one of the most important things you will do in life. It is half of our religion and is the foundation of our society; however we tend to spend more time preparing for our career than we do for our marital lives. Expect to spend real time learning about what it means to be married before you sign the marriage contract. Take time to learn whether or not you are really ready to lead a healthy married life.
By Dr Aneesah Nadir
Social Worker, Marriage & Family Life Educator- U.S.
Source article: http://www.onislam.net/english/family/laying-foundations/engagement/417864-do-you-really-want-to-get-married.html