Am I Really Ready For Marriage?
August 8, 2022
Marriage is probably one of the most important events that can take place in your life. Not only does it complete half your deen, it also sets you up with a companion for life. But although it's so important, we often don't feel the need to prepare for it.
When we're young and single it's so easy to romanticise marriage and think of it as some sort of magical romantic part of our life where we fall asleep and wake up to hugs and kisses, go on amazing bae-cations, … and did I mention... the excitement of the wedding night! But unfortunately, this is not just what marriage is about.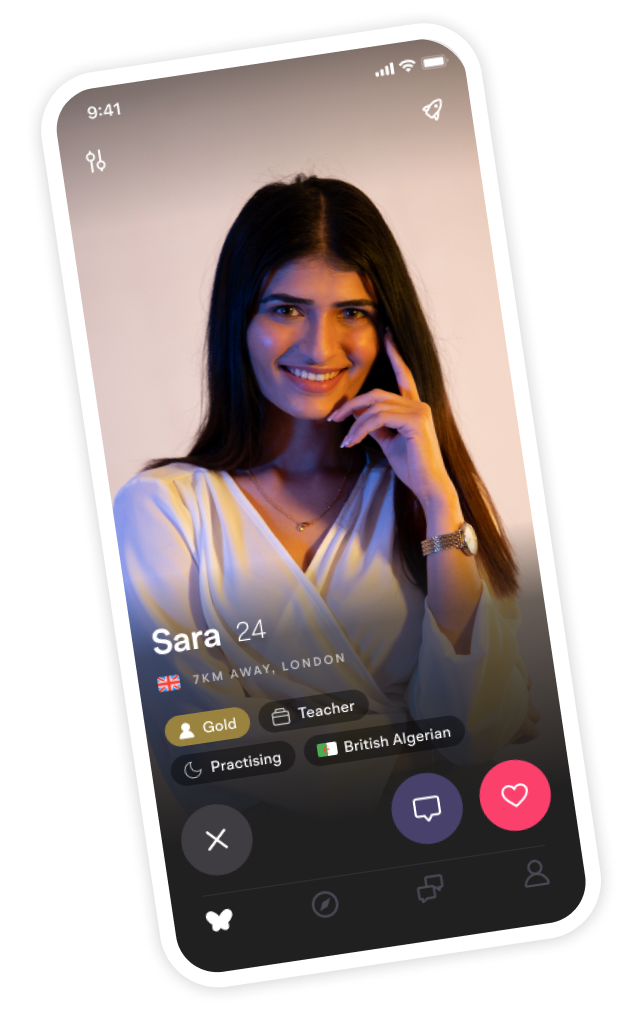 Looking for your soulmate?
You won't find your soulmate on this blog post but you might find them on Muzz - the world's biggest Muslim dating and marriage app.
The honeymoon phase doesn't last forever.
Yes, there will come a day where your partner will no longer feel the need to hold in their farts from you, when living together everyday is no longer romantic but is more of a routine. A lot of people think "oh that won't happen to me…I won't let the romance die". Hate to break it to you…but the romance doesn't last forever. But there are things you can do to maintain a strong and healthy bond. This is why preparing for marriage is so important, and we're going to help you navigate through it.
1)     Premarital Education
Educating yourself about what to expect from a marriage is so important. As most married couples will tell you, their expectations of marriage were completely different from the realties. Joining a premarital education course can really help teach you the skills you will need for marriage, such as:
· Emotional intelligence & Dealing with Anger management
· Problem solving and conflict resolution
· Sex and intimacy- something that is so taboo in the Muslim community, but is definielty important to be educated on
2)     Get to know yourself
How can you let someone else get to know you if you don't even know yourself? To be a successful spouse, you need to know yourself, know your values and what you stand for, and what's truly important to you. You don't want to marry someone and change who you are just for that person.
3)     Premarital counselling
Premarital counselling is super helpful if you need to answer questions such as "am I ready to get married?" or more specifically "is this really the right person for me?"
You may be thinking you know your fiancé really well, you don't need premarital counselling! But the truth is, you can't ever really know someone until you're actually married and living together, but this would help you get to know them better. It will allow you to:
See if you're actually

And once again, it'll give you the tools to deal with things such as arguments in a marriage.
4) Pray Istikhara
Another step you should definitely take when wondering "is this the right person for me?" is praying salat istikhara. You should also seeking guidance from friends and family, they know you the best so they should have some insight into whether this person is truly right for you or not.
You may read this blog and think, "yeah I'm fine I know what I'm getting myself into". But unfortunately, within the Muslim community in general, we hear so many stories where people are splitting up within weeks of marriage because they weren't prepared, and didn't actually know the other person as well as they thought they did. Please do take the necessary steps in preparing yourself for marriage. It really could make all the difference!
To read more on how to keep the romance alive in your relationship, tap here