Halal Dating Guide: Chicago
September 28, 2022
1. Chicago Riverwalk (Free)
Want a date right out of a movie? Take your date to the Chicago Riverwalk to feel like you jumped right out of a fairy tale. There is something about being on the water that just makes you want to fall in love❤️
This is the best spot for a Chicago date. Daytime? Take a walk along the river, stop for some Gelato at 'Sweet Home Gelato" and if you are feeling adventurous, rent some kayaks and float down the river. What better way to get to know your future spouse? Feeling a night out? Chicago's Riverwalk is just as breathtaking at night. Grab some snacks and a Chai from "Chiya Chai" and sit at The River Theater steps to watch the boats drive by. From here, you can see all of Chicago, lit up and beautiful.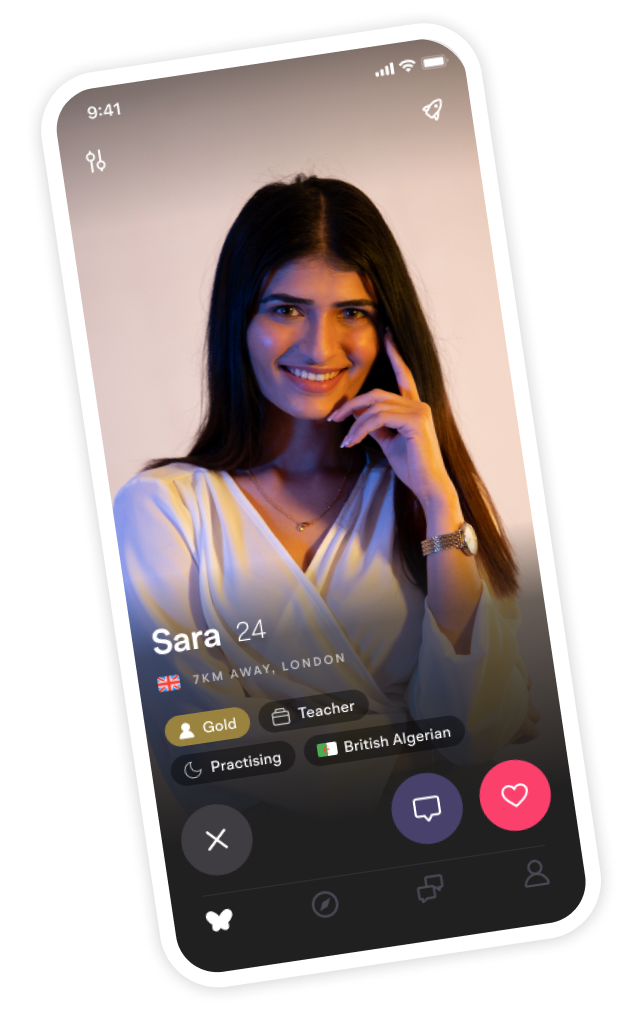 Looking for your soulmate?
You won't find your soulmate on this blog post but you might find them on Muzz - the world's biggest Muslim dating and marriage app.
2. Garfield Park Conservatory ($)
Love a stroll in the park? That's so last season. Instead, take your date for a stroll through the Garfield Park Conservatory.
From beautiful lily ponds to enchanting floral displays, this place was made to catch your eye. GPC is romantic, relaxing, and perfect for getting to know someone. Stroll through the botanical gardens as you are getting to know your partner. Maybe, if your lucky, you'll go home with a bouquet of your own😉💐
Click here to visit their website.
3. Moti - Masala Pizza ($$)
Looking for casual and simple? We get it, planning a date can get overwhelming. If you need a break from the rose petals and the moonlit walks, take your date to our favorite Halal Pizza place in the city Moti- Masala.
Moti- Masala provides an interesting twist to the common pie by introducing different types of fusion pizza to Chicago. Choose from creative toppings such as their Tikka, Korean BBQ, or Samosa Pizza. Pizza like this will make you fall in love.
Check out their delicious menu here!



4. Slims Chicago ($)
Not your average late night snack. Burgers, hot dogs, and gyros- oh my! Check out 'Slims Chicago' for outrageously delicious halal food.
Everything on the Slims menu is halal (unless specified otherwise). Here you can find a halal version of the Chicago delicacy, the Italian beef sandwich, that will impress any date. Enjoy there or walk five minutes down the street to Welles Park, a perfect place to sit and enjoy your halal burger.

Check them out here.



5. The Art Institute of Chicago ($$)
Want to impress your date? Read up on your art history and Bring them to The Art Institute of Chicago, one of the best art museums in the country.
The Art Institute of Chicago has over 300,000 art pieces scattered across its perfectly curated halls and walls. If you love doing activities with your date, this is the place. Home of Grant Wood's American Gothic and Edward Hopper's Nighthawks, this iconic museum will spark great conversations between you and your future spouse.
Halal Dating FAQ's
Do they serve alcohol at halal date spots?
Although we tend to avoid halal dating spots that have a strong presence of alcohol, some of the restaurants may serve it. Be on the lookout for fun mocktail options!
Are these Muslim dating spots halal certified?
We never recommend places without some halal meat options. Be sure to check with the business when you arrive on what menu items are safe to eat, as we can not guarantee the whole menu is halal.
Can I make a booking online for my halal date?
We have included links to our favorite halal dating spots, be sure to inquire on their pages regarding online reservations!
How to dress for my Muslim date?
We recommend all Muslim daters to dress to impress! Need help? Check out our favorite halal outfits here: