#Muzzsuccess: Novilia and Harun
August 8, 2022
Congratulations to Novilia and Harun on their recent wedding celebrations, and for sending in their story.
The Muzz team are extremely pleased, and we wish Novilia and Harun all the best in their journey together as husband and wife, insha'Allah.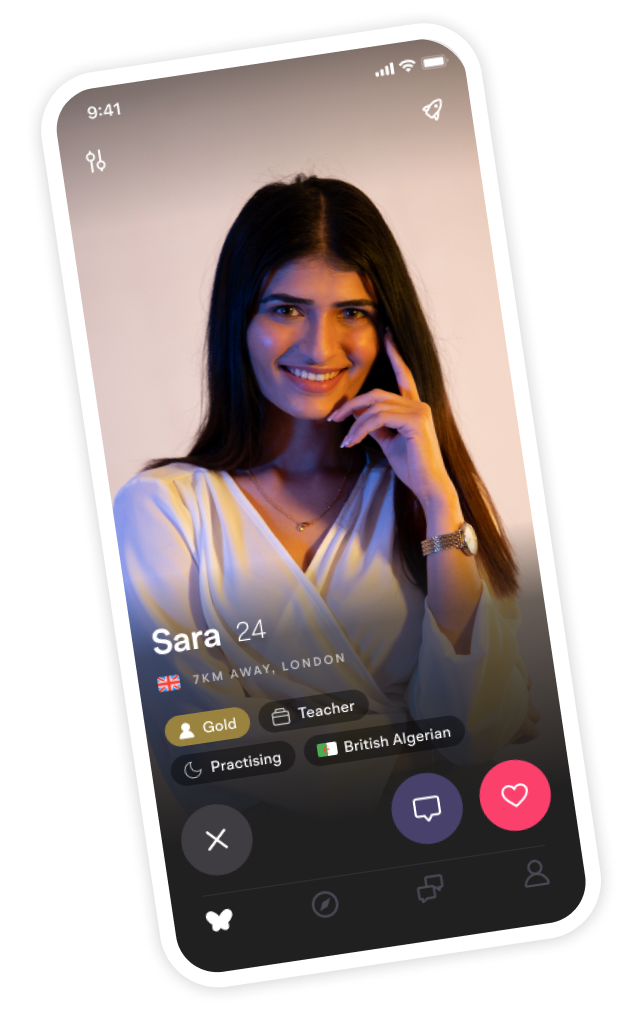 Looking for your soulmate?
You won't find your soulmate on this blog post but you might find them on Muzz - the world's biggest Muslim dating and marriage app.
We pray Allah makes it a union filled with love and tranquility, ameen.
NOVILIA'S STORY:
Salaam. Alhamdulillah, praise to Allah the Greatest. My name is Novilia, I live in Indonesia. I found my life partner on Muzz, his name is Harun, he is from New York. I think Allah sent Harun to me. I'm so grateful to Allah. Allah makes all beautiful in His way. Harun matched me first, when I saw his face I felt peace in my soul and so I matched him too. In the beginning, we had a really short chat because Harun was working, but it was a good chat. We had more conversations and video calls for a while after. I love his personality, the way he speaks, and his sense of humour. Allah is the one who made us fall in love. Harun visited my home in April 2018 to propose, my parents were shocked initially, but they accepted. He travelled a long way to get to us; he passed Dubai, Oman, Jakarta then finally arrived to my city, Pekanbaru, in Indonesia. Harun was born in New York, but he works in Kandahar, Afghanistan. He spent a week in Indonesia, we spent time together with my family everyday. We had an engagement ceremony. Alhamdulillah. Everything is beautiful. Allah made us meet on Muzz, and Allah made our journey smooth. I am so grateful. We have just had our Nikaah and Wedding. Please pray for us! Thank you to Muzz! Keep up your good work ????
HARUN'S STORY:
As'Salaamu alaikum wa rahmatullahi wa barakatu Brothers/Sisters. I used Muzz for 10 weeks, I met my wife Novilia in February 2018. I stopped "searching" and made the most of getting to know her. I met Novilia's family in April 2018, and we planned to have our nikaah in the Summer of 2018. Brothers/Sisters, I would strongly recommend using the PREMIUM subscription for at least a month and applying your ideal preferences. Dedicate yourself to viewing at least 50 profiles a day each month, NO EXCUSES! Most of us have warped senses of self, as well as what a life partner IS and SHOULD be… All I can tell you is to HUMBLE yourself, perform istikhara, and mind your 'filters'. There is no fault in liking what you like, but remember your preference is just that, a preference, and Allah knows best, it may very well be that what you like is bad for you and that which you do not like is best for you. The religiosity filter, in my opinion, is the best! Do not lose hope. Do not be arrogant. And do not blame the app for your misfortune. DO make istikhara. DO make Dua. DO have sabr. DO be honest about yourself in your Muzz bio (reveal your personality)! DO utilise the filters. Also, a suggestion: when your results run dry simply adjust the search location. Select a few countries at a time within your personal preference and take time to look through the profiles. I work in one country. I am from another country, and found I my wife in yet another separate country – none of this would have been possible without the grace of Allah, Who inclined me to purchase the subscription. I pray this helps at least one person and you all find someone, the halal way. Sincerely, Harun.