A Message from the Muzz CEO
September 27, 2023
What a year 2018 has been! It's been a lot of tireless effort by our hard working team at Muzz this year. We've said hello to some new people, said goodbye to a few others and have grown our family in a big way.
As we approach one MILLION members, 2018 has seen over 12,000 people around the world find their partner on Muzz. From Indonesia to South America we have seen our members connecting on Muzz and flying across the world to meet their future partner.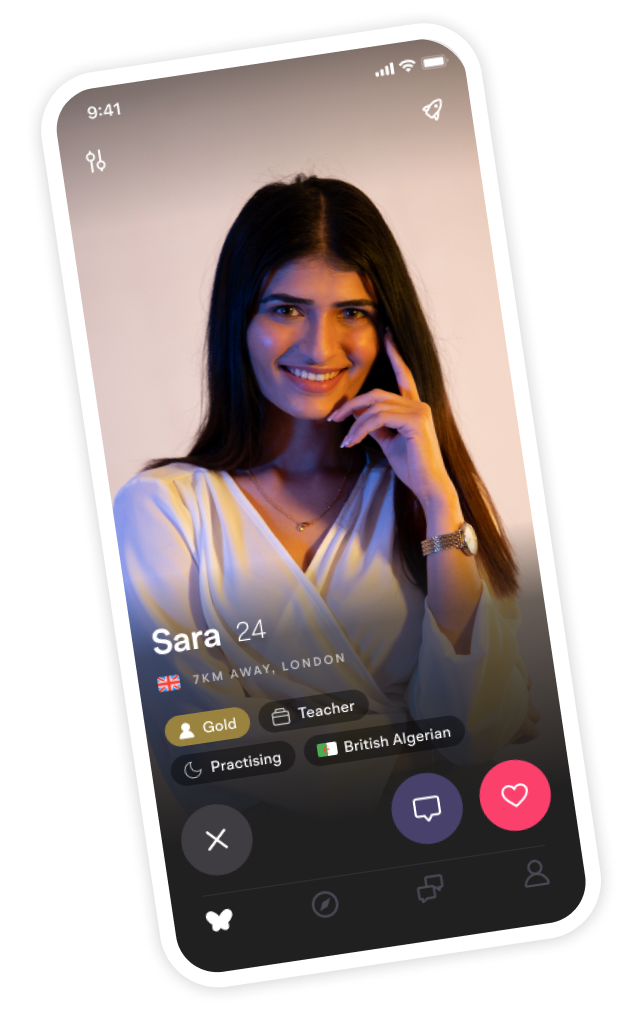 Looking for your soulmate?
You won't find your soulmate on this blog post but you might find them on Muzz - the world's biggest Muslim dating and marriage app.
We're always blown away when we see photos of our international weddings and read their stories of how two hearts met. Reading Aishat's diary of her journey to her Nikah was a real delight. Novilia and Harun's wedding outfit surely wins the photo of the year!
We filmed and launched our first ever TV ad which was broadcast over the entire month of Ramadan on Islam Channel. We were also the first Muslim tech company to ever run a large national UK campaign, on buses in Manchester, Birmingham and London, as well as running ads on the London Underground. All helping to grow the community, spread the awareness and help you find your partner sooner!
I was invited to the Eid celebrations at 10 Downing Street and had the opportunity to meet the UK Prime Minister. It is not often we are given the means to talk directly to the powers at be so I took the opportunity to relay Muslim concern regarding the UK's involvement in the conflict in Yemen.
Raising money for a good cause is a duty. We rolled up our sleeves and got our hands dirty – with myself and Ryan getting on our bikes and doing the gruelling ride from Cambridge to London. The entire team then trekked the 22km Seven Sisters hike, raising £8,000 for school meals for children in Sudan. Thank you to every single one of you who donated!
So what have our engineers been been upto this year? We've listened to your feedback, ideas, thoughts and wishes and have done our best to build and enhance Muzz in a way that works for our entire global audience.
We know you wanted the Muzz app to be faster, and the chat to be better. And we've made big progress here – all whilst growing faster than ever this year. We've made a ton of changes and improvements behind the scenes, and our engineers are always tinkering away here. Sometimes at all hours of the day and night. Because we care!
Keep your eyes peeled – we've got lots of exciting features and improvements coming to Muzz in 2019. Our goal is to make it ever easier to talk to other members, to share what's important to you and to make that all important connection.
We are here to help you – and be at your side as you go through this important life journey. We've made it even easier for you to contact us with our new Contact and Report screen. With just the shake of your phone you can easily let us know if you see something not quite right or if you want us to look at something for you. We now have full time Community Managers who are here to respond to your queries as well as manually moderate the thousands of new members joining daily.
We've made it even easier for you to Sign Up and Sign In too! We completely rebuilt this from scratch, whilst also working to make sure Muzz never forces you to enable any app permissions. All in the spirit of doing things right.
Whilst our offices are here in London, UK, we never forget our tens of thousands of users abroad. We've done a lot of work to make Muzz more native, and more familiar to them. Our team spent many months rebuilding large parts of the app and it was a huge milestone for us to release the app in 13 different languages. French, Spanish, German, Arabic. Turkish, Malay, Indonesian, Urdu, Hindi, Farsi, Bengali and Dutch. But we couldn't have done it without YOUR help – so thank you to all those who took the time to help us translate the app into their language.
We end the year with huge ambitions for 2019. With a hilarious London Underground ad campaign due to hit this week (you're going to love it!), we are starting with a real splash! We're also delighted to welcome Alex, Martin, Andrew, Jack, Mihai, Camille and Ilja to the family. We have huge plans for 2019 and we're investing in the team to achieve this. I couldn't be more proud or more excited for the team we have and the possibilities for 2019. We genuinely do have the best jobs in the world!
Alhamdulillah. We want to thank every single one of you for supporting us, for helping us to make Muzz the best and biggest app out there, and for allowing us to serve you. We take this responsibility seriously. Our goal is to be the biggest app for Muslims globally to find their partner the halal way.
May Muzz continue to make this possible and help even more Muslims around the world complete their deen through our app. Your duas and good wishes are always appreciated.
May you all find your partners in 2019!
Shahzad Younas
CEO

♥ from Muzz
If you would like to write for us, email us: [email protected]