Tawakkul and the art of dating yourself: 7 ways to make the most of being single
August 8, 2022
"My alone feels so good, I'll only have you if you're sweeter than my solitude."
― Warsan Shire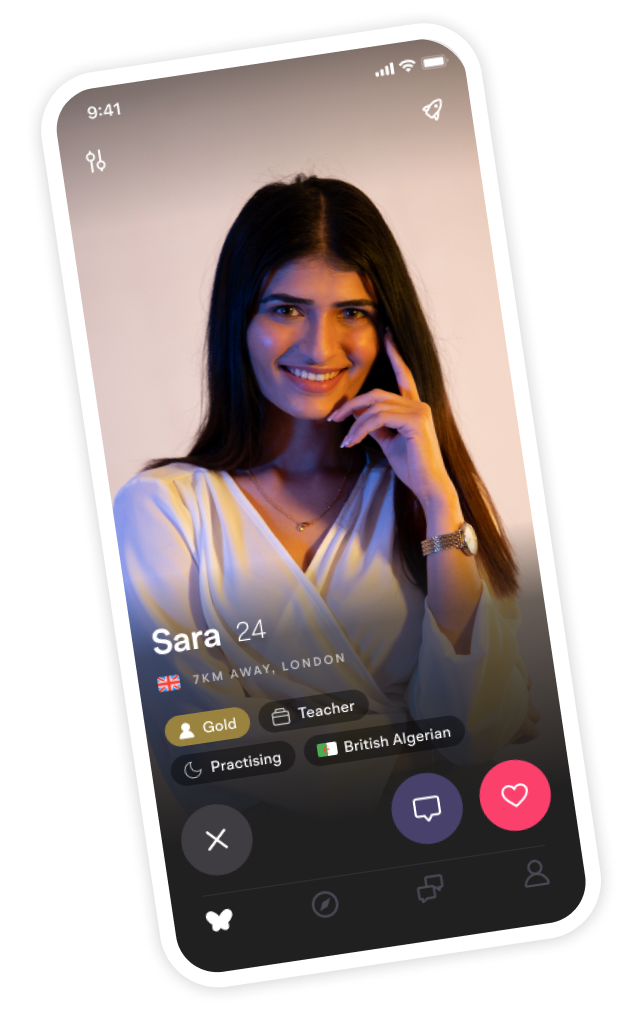 Looking for your soulmate?
You won't find your soulmate on this blog post but you might find them on Muzz - the world's biggest Muslim dating and marriage app.
Amid the hustle and bustle of modern life, in between demanding jobs and family duties, creating quiet time for ourselves has become something of a luxury. In a world that seems to place so much value on relationships and being in a couple, it's easy to forget how rewarding our single years can be. Whether you're single, engaged, or divorced, remember that you don't need a partner to enjoy the gift of life that Allah has given you. Trusting in Allah's plan is about accepting where we are in the present and submitting to the qadr of Allah.

If you plan it right, your single years can be some of the most rewarding times of your life.

Tawakkul, in short, means to rely on Allah as a source of our strength. Having tawakkul is learning to accept that Allah's plan is greater than ours. In the context of marriage, worrying about who we will end up with whilst we're still single has no benefit and robs us from enjoying our lives at present. Having tawakkul is empowering as it allows us to wilfully surrender to the power of Allah and trust that he will align us with the most suitable spouse.

Step one: pray, pray, pray and pray some more. Learn how to pray salat-al-istikhara and make it a routine in your life.

Next, learn to date yourself. Yes, date yourself. Dating yourself isn't about accepting a life of loneliness; it's about getting to know who you are as a person, what you want, and ultimately what you stand for.

Here are 7 activities you can do solo dolo
Wander around an art gallery or museum

The quietness of a museum is a great place to reflect and just be still. You can learn a lot about the local history of your area, or the history of a completely different place altogether. It's the perfect place to stay plugged in about current affairs and feel connected to something greater. Most museums and galleries have a cafe or somewhere quiet you can enjoy a hot drink. You can also purchase a souvenir to remember the day, or a book from the museum's gift shop.

Check out the app Art Rabbit for listings on art exhibitions worldwide, including free ones!
Surround yourself in nature

Being at one with nature is one of the best ways to remind ourselves of the beauty and intricacy of Allah's universe. It's also a good way to introduce moments of reflection into your usual routine. Living in the city is no excuse! You can find a local park to sit and read, stroll by a river, or visit a city garden.
Join a weekend or evening class
Single or not, it's always a good time to invest in your knowledge and skills. Most cities and towns have institutions which run weekend or evening courses on topics from art, history, literature, languages, and more.

You can also join an online course on sites such as Skillshare which operates worldwide, allowing you to learn from teachers from all around the world from the comfort of your home

Your single years are also the perfect time to study the rites of marriage and ensure that you are prepared for married life. Check if your local mosques offer courses in marriage rites. Alternatively, discover Muslim Central for curated podcasts and lectures on a marriage, including the fiqh of nikah.
Take yourself to a new restaurant

No need to check if anyone else is free or where they'd like to eat. Put yourself first by clearing some time in your calendar and reserving a table for one in that restaurant you've always wanted to try.
Volunteer for a charitable cause
Volunteering your time and skills to a charitable cause is also a form of sadaqah. You don't have to offer great big chunks of your time, simply offer what you can for a cause you care about. The benefits of volunteering are endless; you'll meet new people, learn new skills, and invest wisely in your akhirah.

Start a bullet journal
Bullet journals are becoming more and more popular these days. With so many styles and formats to choose from, you are sure to find something that suits your style of planning. It's a therapeutic way to keep on top of your goals, track your daily to-do list, and let out your thoughts. Find a chunk of time in your day, morning or night, to reflect on your notes and doodles.

Pamper yourself
Our body is an amanah (something Allah has trusted us with) so we should take care of it. That also includes our mental health. Sometimes all you need is a couple of hours to groom yourself whether that's going to the hairdressers or making your own d.i.y face mask. Beautifying ourselves for non other than Allah is an act of worship. Looking our best on the outside can help us feel better inside too.