Dear Muzz: He's asking me for nudes?
May 16, 2023
We know that relationships can be tricky to navigate, especially when it comes to sensitive topics like intimacy.
Recently, we received a message from someone who has been chatting with a guy she met on our app for six months. However, the guy has been asking for nudes and making her feel uncomfortable.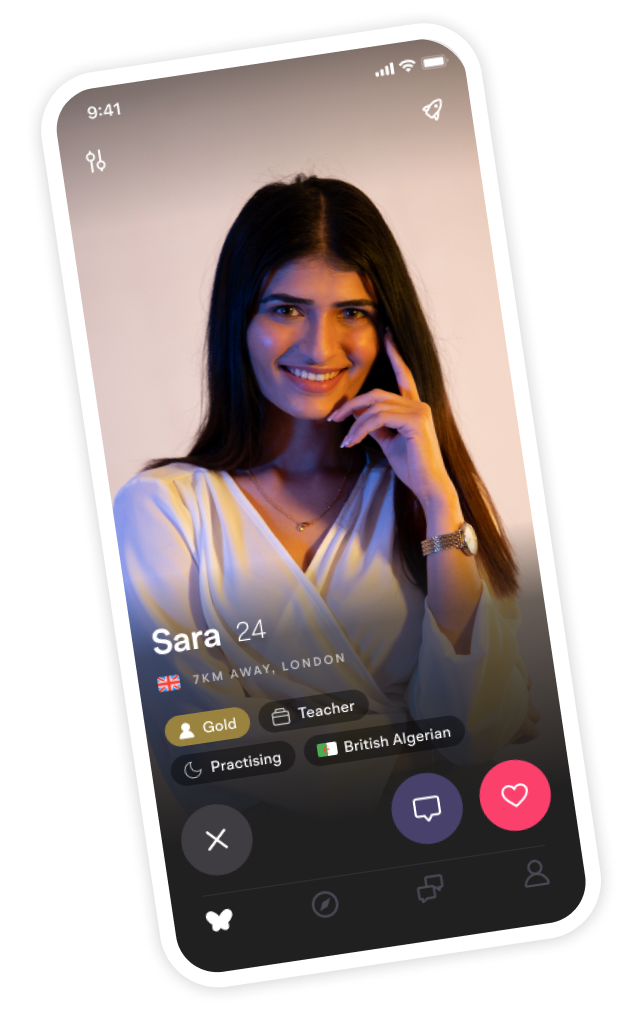 Looking for your soulmate?
You won't find your soulmate on this blog post but you might find them on Muzz - the world's biggest Muslim dating and marriage app.
She is not sure if she should give in to his requests, and she is feeling guilty for saying no.
Our experienced aunties are here to provide some guidance on how to handle this situation.
To receive advice, please feel free to send us an email at [email protected]
---
Salam Muzz,
I'm talking to this guy I met on Muzz, we've been talking for 6 months now, recently he's been asking for nudes and saying things like "I'm so horny right now, what do you do when you're horny?" and all of that. He says that I can trust him, he won't send them anywhere and that we're going to get married anyways so he'll see me naked either way. He's saying if I loved him I would send them to him. I don't know if I should, I feel bad saying no everytime. What should I do?



---
Found Love On Muzz Says:
GIRL!!! Don't ever feel bad for wanting to keep the relationship halal. Why should you feel bad please? He is emotionally manipulating you to send him nudes. Has he spoken to your parents yet? Has he signed the Nikah yet? Please if he's going to marry you and see you naked anyways he can wait. But on a serious note, you need to be careful with him. From my own experience, a guy like this is only really after one thing - do you really think he'll marry you? Is he putting the effort in? Or is he just pressuring you for nudes? You should question this and if you want to carry on the relationship
Big Sis Jem says:
First things first, if this convo is making you feel uncomfortable and something YOU don't want to do, don't do it! Simple. He hasn't put the ring on your finger yet so girl save yourself time and don't bother with trying to satisfy him sexually.

And totally agree with found love on Muzz, saying things like 'if you love me you would send them' ummmm if you loved me you would have some damn right respect!
Right now his talk sounds cheap unless he has made steps to show you he loves you and is making moves to wife you; like introducing you to his parents and preparing for the nikkah, don't bother sis and don't feel forced to do things YOU don't want to do!!!!