6 First Date Ideas to Build Real Connections
August 2, 2023
Let's grab dinner!
Words that I personally hate to hear when I'm planning a first date with someone. Especially when I've never met them before. While getting dinner or coffee for a first date can be a good starting point, they can also be quite nerve-inducing. Like if the conversation slows down, there's nothing to distract you both from the awkward silence that inevitably follows.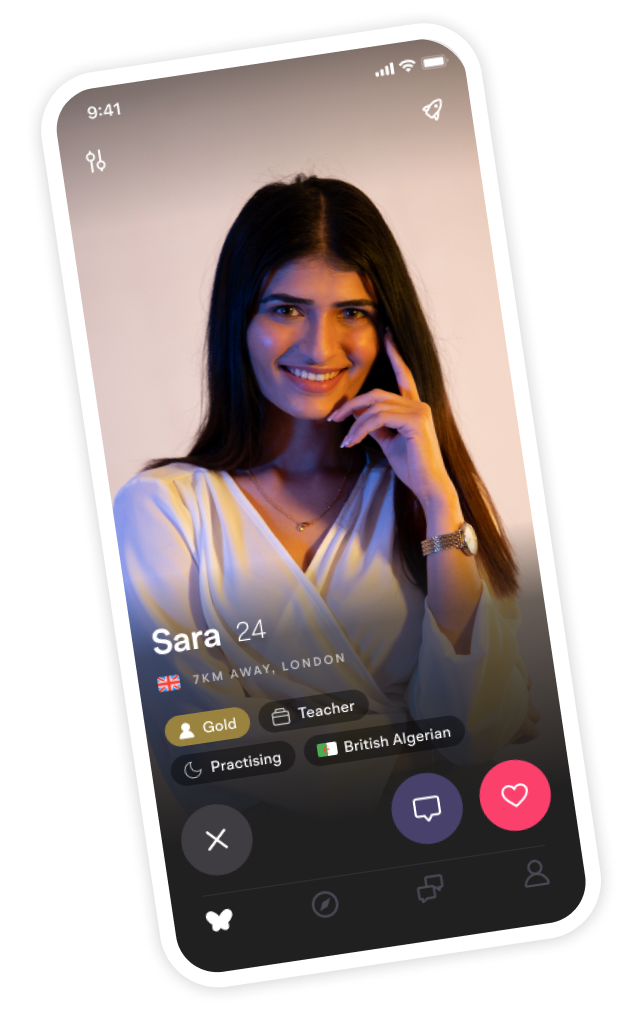 Looking for your soulmate?
You won't find your soulmate on this blog post but you might find them on Muzz - the world's biggest Muslim dating and marriage app.
And then you might jump to the conclusion that you're not right for each other or they're boring when actually it's just the nature of how first dates are. To avoid this, here are six first-date ideas that can help build real connections by keeping the vibe light and fun!
1. Board Game Cafe
Forget normal coffee shops! Let out your playful side and play a few games at a board game cafe with your date. Whether it's Monopoly or Catan, there's something for everyone and you and your date share similar interests (although stay open-minded, maybe they'll introduce you to something new!). Besides, nothing teaches you more about someone than when you both get competitive.
2. Crazy Golf
Another first-date idea that brings out that competitive spirit is crazy (mini) golf. A classic date idea that can be the perfect ice breaker and lets you release that inner child inside you! The conversation will be more likely to flow better as you're loosened up.
And whether you've got major skills or you're like me and manage to hit the ball to the other side of the room, you're bound to have an epic time.
3. Outdoor Markets
Food markets. Flea markets. Farmers markets. Flower markets. There are so many options to pick from depending on what you and your date might enjoy. Markets can be a lot of fun to wander down, maybe stopping along the way to try some nibbles or marvel at what's being sold. If you're in London, some of our favourites are Borough Market and Camden Market.
4. Museums
Find out which museums or art galleries are local to you for a cultural first date. Whatever you choose to do, there will always be something to talk about as you explore together.
Also, walking around a museum can be a great way to get to know someone; find out whether they enjoy learning new things or would prefer to be watching a movie than reading about history.
5. A Standup Comedy Show
Sharing the same sense of humour can be very important in a new budding relationship or marriage. What better way to test this out than go out to a stand-up comedy show? The chilled-out vibes set the perfect tone for the first date and if you decide to go for dinner after, there will definitely not be an awkward silence in sight.
Plus, laughter has been known to lift our moods immediately and is one of the best bonding experiences. Just make sure to avoid the front row, unless you want to be picked on...
6. Make It Seasonal
Each season brings its own unique list of first-date ideas. In summer you can go for a picnic in the park with the sun beating down. Or in winter, there's ice skating which will forever be one of the most romantic date ideas.
Alternatively, you could find local botanical gardens to wander around during spring and enjoy the cherry blossoms. These first dates might be skimming the fine line of being too cheesy, but who cares, it'll be a bonding experience you'll never forget!
First dates that are activity based have been argued to be better than the standard dinner and a movie. Rhonda Milrad, Founder and Chief Relationship Advisor, Relationup has claimed that "you create intimacy by doing".
When you experience something new together, you're probably more likely to form a deeper emotional connection with that person and are likely to build a stronger relationship as a result.
Besides, think of it this way, even if you still don't click with your date, at least you had a great time doing something fun!