Marriage advice for Newlyweds: 8 Tips for Buying Your First Home.
August 8, 2022
So, you're a newly wed couple still basking in the joy of your wedding. You've overcome your first challenge which was planning the wedding...but now you have to face your next challenge...buying a house!
As newlyweds, it can be easy to become overwhelmed by the different bits of advice coming your way from all your family members and friends who consider themselves to be "experts" in the housing market.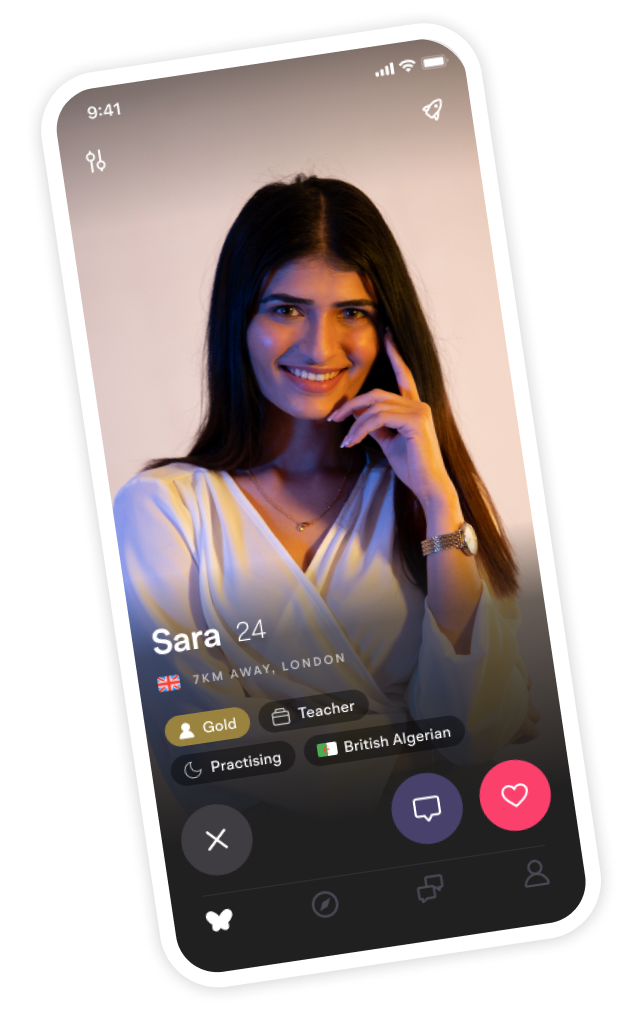 Looking for your soulmate?
You won't find your soulmate on this blog post but you might find them on Muzz - the world's biggest Muslim dating and marriage app.
Don't let them ruin this precious time; you both should celebrate the fact you're looking to buy a home together, rather than let it stress you out. Relax and read on, as these essential eight tips will help you land your dream home.


1) Evaluate your financial stability

First of all, before searching and comparing house models based on design, identify what your overall money situation is. It would be best if you decided on a price range suitable for your financial budget. To decide that budget, you both have to sit down together and discuss this realistically, without emotions interfering with rational decisions.
Now, assess your individual and joint financial status. It must reflect whether you can go straight into purchasing a house, or whether you need to obtain a loan, traditionally known as a mortgage. For this reason, you must save enough funds to pay for a down payment.
Generally, lenders desire a 20% down payment of the cost of the home. A study reveals 88% of house buyers opt for a mortgage to finance their house purchases in the United States. And about 35% of them have made a down payment of 20%.



2) Plan your financial and family goals
Besides calculating your total buying budget, it's essential to ponder on some future financial goals as well. Like do you plan to save money for rainy days, or pay off past debts?
Moreover, if you are eventually planning to grow your family, you must prioritize factors that may increase the expense burden in the long run. For example, if you want to have more children, then you must get a bigger house, which is located near the school vicinity. Another important point you should consider is to plan out how you will manage your financial budget if one of you gives up your current job to take care of your kids? These are all the key points that must be communicated between you and your partner beforehand.

3) Prequalify yourself for a loan
Pre-qualification means the lender estimates how much you, as a borrower, are entitled to, given your income and debt level. That will help you analyze how much you can afford when buying a house.
It requires that both or one of you should have a good credit score to attract lenders to finance your house purchase willingly. In most cases, interested home buyers with good credit scores can get away with a down payment of as low as 3%.
Another factor in making your application for a mortgage acceptable is the net income you earn. While analyzing, make sure that your mortgage payment per month should not exceed 20% of your take-home pay.

4) Write down your wish list
Here comes the exciting part of owning your own home! Indeed you'll have the freedom to set up your home according to your preferences and tastes. Having a house with a green outdoor landscape or spacious interior depends on the budget and your liking. Maybe having an elegant sofa set and expensive chairs for dining might replace a more modern kitchen with all the necessary equipment and utensils. Suppose both of you love to bake and cook, team up together to create a list of must-have "needs" and "wants" in the new home.
5) Hunt for a reliable real estate agent
After listing down the wish list for a perfect house, it's now time to search for a professional real estate agent, someone who has in-depth information about the real estate properties, and can help guide you towards the right home. An experienced estate agent with knowledge about the market will help negotiate the home price. Also, it will help consider the cost of renovations required. Recent home-owning friends, family, or relatives can be the ultimate source of reaching out to a reliable real estate agent.

6) Check the location carefully
Before bidding on any offer, you should go and check it out. Where is the home located? Like a healthy lifestyle? You may prefer a ground near your house to fulfill your daily exercise routines. Secondly, if you are a shopaholic couple, bargaining a property near the local high street would benefit from that cause. Ideally, a location near a friendly community, spacious streets with health, grocery, and educational facilities, suits well in the short and long term living in a neighborhood.



7) Prepare for homeownership costs
As potential new homeowners, you must accumulate some additional costs in your expense budget. It's essential to include expenditures like real estate taxes, utility bills, annual upkeep, house insurance, and maintenance costs that should be included in your pay dues list.

8) Your relationship bond matters the most
Investing in a new home is one of your mutual decisions, as a couple. Make sure this decision provides a strong foundation that strengthens your relationship. Remember, financial matters can deteriorate a marriage faster than anything.

Key Takeaway
The overall process of finding and investing in a new house is an exciting yet overwhelming experience, especially when you are newly married. Together, it becomes your first mutual achievement to find a perfect home. It's a place where you and your spouse will plan, communicate, and execute your future family goals.
These eight tips are a great piece of advice that you should follow, so that on a chilly winter day, while resting on a comfy couch, sipping down the hot latte, holding hands in hand- you can recall the unforgettable moments you had while hunting for your dream home.

---
Author Bio:
Shawn Mack is a content writer who offers ghostwriting, copy-writing, and blogging services.His educational background in business and technical field has given him a broad base from which to approach many topics. He is also fond of writing interesting articles on technology & digital marketing related topics.