I Never Met a Chocolate I Didn't Like
August 8, 2022
Chocolate is amazing. Infact, I don't even think there's an adequate enough way to describe just how amazing it is!

Do we start by talking about the smooth, luscious and silky texture, or the delicious flavour? Or what about the health benefits? If you didn't already know, chocolate actually has many physical and mental health benefits, so if you were thinking about cutting it out of your diet, you may want to think again...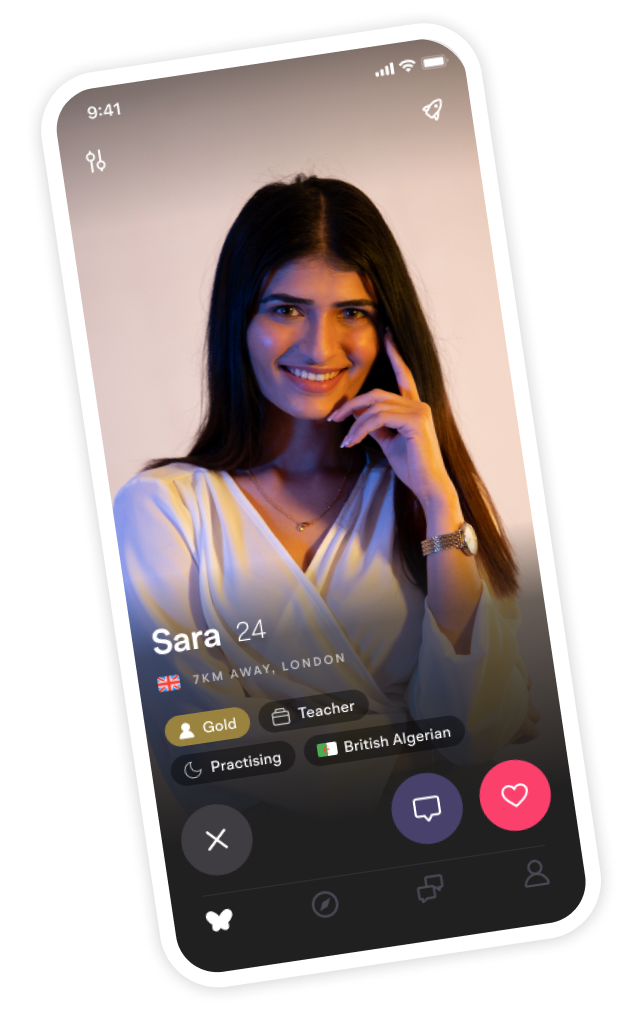 Looking for your soulmate?
You won't find your soulmate on this blog post but you might find them on Muzz - the world's biggest Muslim dating and marriage app.
What do we know about chocolate?
1) The Health Benefits
It's not a secret that chocolate - specifically dark chocolate- has many many health benefits both physically and mentally:
Dark chocolate contains antioxidants, sometimes even more than fruits!-

Reduces stress levels-

Improves
However, just remember that it must be taken in moderation, as it does contain sugar too (don't go overboard with the chocolate!).
If you look at the psychological benefits of chocolate, it can give a huge sense of satisfaction and pleasure. For example, it can give a sensual feeling that is commonly associated with romantic interactions, or from the effects of cannabis (a halal high). It's got some incredible relaxing powers that usually appear 1-2 hours after eating it.

2) The Worth of Chocolate
Did you know that chocolate had actually been used instead of currency more than once in history?! Imagine if we could pay for things with chocolate… life would be great.
Unfortunately we can't, but this doesn't take away the worth of chocolate, in fact the industry is worth billions- so there's no surprise there are thousands of chocolate companies and brands all over the world!
The Perfect Gift
Meeting him /her for the first time? Or meeting his/her family for the first time? Of course the most obvious gift to take would be a box of chocolates and some flowers.
Although chocolate is generally associated with the younger generation, there's nothing to say that it's not loved by adults all over the world. Sweets and chocolates have always been in the gifting and hospitality industry, but now there are DIY kits, imported chocolates and even gimmicky items made from chocolate.
What is Grazing?
The latest trend originating from Australia has finally hit the UK. Grazing platters and tables are becoming increasingly common at parties and events as well as the perfect gift for friends and family.
Usually these are similar to fruit platters and charcuterie boards but there are no rules. Grazing boxes filled with chocolates, sweets and handmade cookies make for the perfect gift for any kind of occasion.
Grazing is the perfect treat for a socially-distanced picnic, or to send straight to a loved ones' door.
So to sum up, chocolate is good for your health (just remember this applies to dark chocolate and must be taken in moderation), delicious, and the perfect gift!
---
This blog was written by Sana Tabassum, founder of Grazing Gems:
Grazing Gems is a treat box business located in the heart of Hounslow. We provide chocolate and sweet treat boxes custom-designed for any kind of occasion. Birthdays, anniversaries, baby showers or even just a regular treat.
Find out more about Grazing Gems: