These 4 Features Are The Future Of Muslim Dating And Marriage
August 8, 2022
2020 has been one rollercoaster of a year; with a pandemic placing us all under a lockdown, it's been hard to communicate with friends and family, and especially people we're trying to get to know for marriage! At Muzz, we knew we had to up our game, as we couldn't let there be a lockdown on love. That goes against everything we believe in...

So we developed a whole new bunch of features, which we believe are the future of Muslim dating and marriage!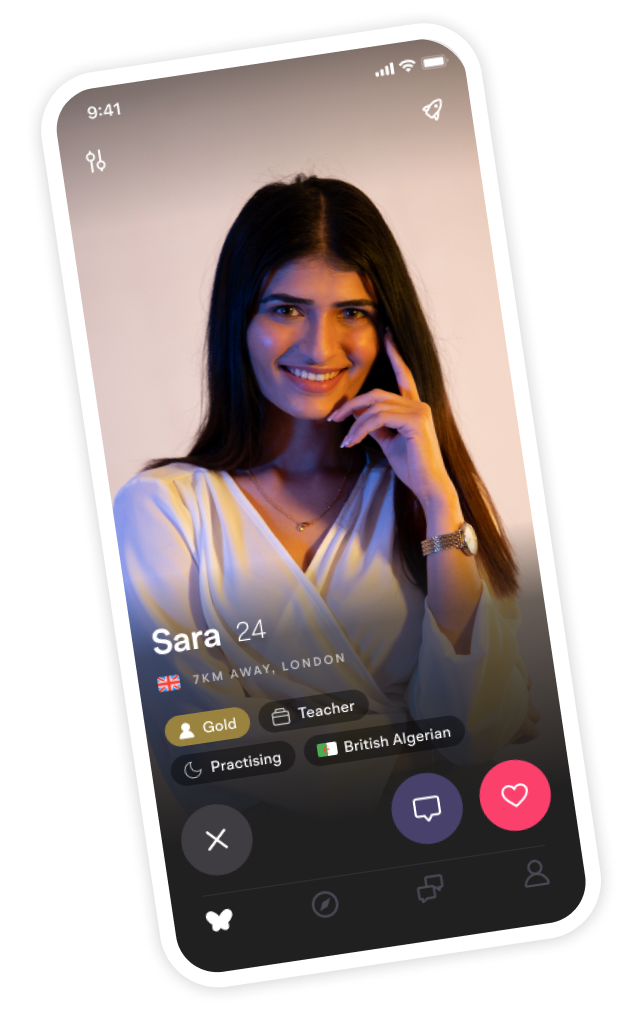 Looking for your soulmate?
You won't find your soulmate on this blog post but you might find them on Muzz - the world's biggest Muslim dating and marriage app.
1) Never give out your number again, with in app video calls!
One of the most annoying questions to get asked on Muzz is whether someone can get your number. It just feels like an invasion of privacy- you don't want to give your number or details out to people you barely know.
But we know that when getting to know someone, you need more than just a text. You want to be able to hear someone's voice, or see them… which was kind of hard during a pandemic.

This is why we added in app video and voice calling, a feature which empowers safety for all of our members! Get to know someone without giving out your number, and take back control of your privacy.

This definitely proved to be a popular feature on Muzz, as our data has shown our members have done over 2 years worth of video calls, and 20 years worth of voice calls since launching!
2) Say it with a Gif
Ok, but who actually types out how they feel? That's so last year. It's all about expressing yourself with Gifs and Pics!


Worried about receiving some haram photos? You don't need to be, we developed a "haram detector" which basically blurs out any images we think may be inappropriate, and warns you about it too. Now this technology is definitely the future of Muslim dating!

3) "Eww typing… Can't we just talk?"
Yes, you can with voice notes, the faster and easier way to communicate!

Sometimes, you have a really juicy story to share, or you just don't feel like typing, but you don't have enough time for a call either. This is where voice notes come in: voice notes are officially the new text.
In fact, after just months of voice notes being launched, the app had nearly a years worth of voice notes sent between members. Clearly young Muslims are ditching typing for voice notes instead.
4) Voices Notes are cool and all, but what about Video Notes ?!
You've heard of voice notes, but 2020 is the year of innovations, which is why we bring to you video notes! They're the fun way to send someone a little snippet of your day, be it something you're cooking, a cute video of your pet, or even just a clip of what you're currently up to.

It's already proven to be super popular on our app, with over 5,000 videos sent between members in the just the first week of it's release- and a little fun fact for you, over 40% of those files were sent by female members!



This is definitely a feature that modern Muslim dating cannot live without!