Your Life is in YOUR Hands
August 8, 2022
Dear brothers and sisters,
How are you all doing during this difficult time with the global pandemic? It is crazy how much coronavirus has changed our lives. A disease that does not discriminate and forces us to protect our loved ones. It highlights the aspects of life that are important to us such as family and friends, may Allah protect them.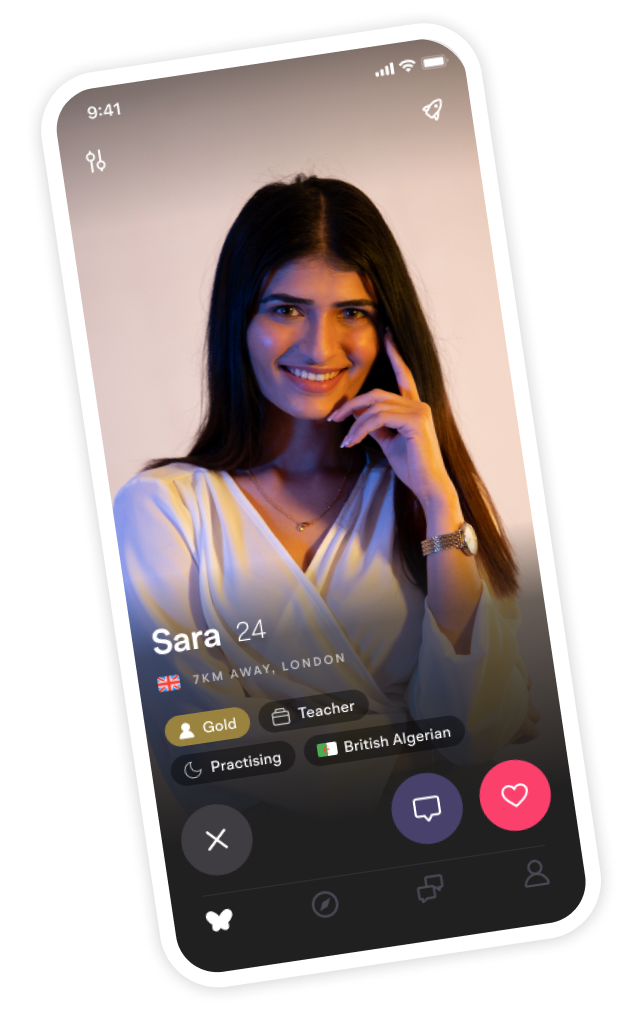 Looking for your soulmate?
You won't find your soulmate on this blog post but you might find them on Muzz - the world's biggest Muslim dating and marriage app.
There are many powerful Duas blessed upon us which safeguard us from all evil. Let us follow the guidelines that are in place so that we can become a recovered nation. We will get through this together, and become stronger than ever! On the bright side, we have extra time to develop and progress, learning new things with the amazing people around us.
Currently, our mental health is more crucial than ever - it is important to keep up a positive attitude to help maintain our sanity. Through the power of Tawakul (trust in Allah) and Iman (faith), we can remain strong and hopeful. This topic has endless discussions, but we will leave that for the history books. Positive energy is everything – We have all heard the saying 'Good energy is contagious.' Let us begin to implement positivity and good vibes in our lifestyle!
Reading inspirational tweets from well-respected figures such as Mufti Menk is something that can instantly give you hope and uplift you. Many of his quotes help to educate us and remind us of what is important. His page on Twitter never fails to put a smile on my face. Seeking comfort in the religion is the best way to overcome any difficult times. Rachel Wolchin is also another amazing figure I look up to. One of my all-time favourite quotes by Rachel is – "Your life is in your hands. Stop waiting for further instruction". This is a powerful reminder for us all that we are in control of our own reality.
I want you to ask yourself two questions. Firstly, did you thank Allah when you woke up this morning? Secondly, did you remember to say the Dua when waking up?
This dua is a perfect example of making it a habit to appreciate simple things such as waking up healthy. Teaching beneficial knowledge to others is also rewardable.
Considering recent events worldwide, racism and cultural bias should not get in the way of your dedication and commitment to achieve your goals. We are blessed to be Muslim, the Ummah of the prophet Muhammad S.A.W, so we should own this title and have faith in Allah that he will guide us and bless us with the success that we deserve.
May Allah grant us all a positive outlook on life.
Until next time my dear brothers and sisters.
Stay safe and blessed!
---
Author: Juweyria Abdullahi
My name is Juweyria Abdullahi, I am a Somali campaigner & blogger. On my blog, I challenge myself to write about various topics that are important to me such as: fashion, lifestyle, traveling, sports and charity. I aim to influence and motivate sisters to reach their goals. Check out more of my work on: www.rightupmystreetblog.com
Currently, I work as a fundraising officer for a charity organisation. I am also the founder of Star Sisters football club and @jay_dearsisters on Instagram. I am passionate about empowering women and helping talented girls to progress with their incredible work.
My dear sister Ifraah Samatar runs Star Talk podcast which can be found and listened to on: www.anchor.fm/starsistalk - Ifraah is also the host of Dear Sisters podcast.
Stay tuned as more amazing things are to come!