Do You Even Cook?
August 8, 2022
Do you cook? He asks, less than an hour into our back-and-forth text conversation. It comes after we jump over his either flirty or dorky opening line, and slide past pleasantries about the weather in his state, or mine.
If I'm in a good mood I'll respond politely and truthfully with: yes, I cook, but not every night. However, if my patience is on low reserve, I'll clap back with: No—do you?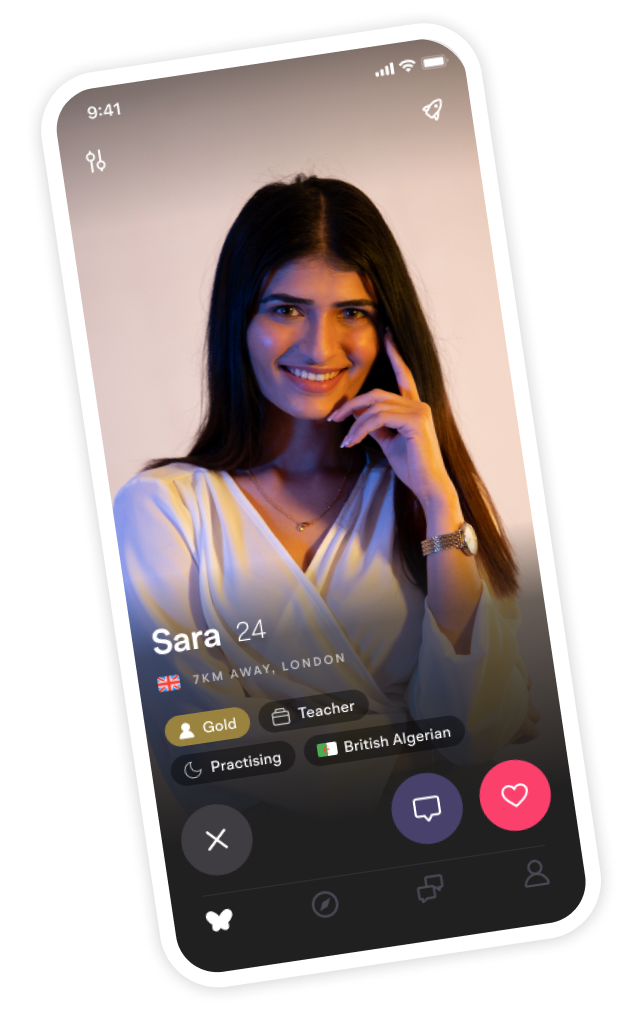 Looking for your soulmate?
You won't find your soulmate on this blog post but you might find them on Muzz - the world's biggest Muslim dating and marriage app.
After he attempts to suss out my abilities in the kitchen, he'll ask: It says you're a lawyer— does that mean you work really long hours? And the kicker, You live alone? Why? Where are your parents?
The problem isn't the questions themselves, but rather what lies beneath.
As a Millennial, American Muslim woman, these questions translate to Are you the kind of girl that will own all the domestic duties my mother did? Isn't your demanding job going to get in the way of caring for me and my future kids? And lastly, A good Muslim girl isn't supposed to live alone— in what ways will this independence seep into our marriage?
Am I reading too much into it? Maybe. But to all my hombres out there: please consider our perspective.

Muslim women, especially those of us in the West, already feel the pressure that comes with navigating cultural, religious, and societal expectations. We know that you expect us to be domestic queens: perfect wives, and doting mothers. We also recognize that Islam assigns high importance to family, teaching us that marriage is "half our deen", and that "paradise lies at the foot of the mother." Such details of which should not be downplayed, nor ignored.
But the Muslim woman seeking marriage today is different than one from your mama's generation. We have been raised in the same stress inducing education systems and entered the same competitive workplaces as our male counterparts. We too have been taught to focus (for better or worse) on achievements and promotions, before wedding rings and babies. Oftentimes, when we meet you, we're in the middle of climbing the corporate ladder, finishing PhDs, or JDs, finding our creative passions and pursuing our dreams.
So, when you throw out questions that remind us of the multiple hats we are expected to wear, it stresses us out. It triggers us. More importantly, it makes us question whether you're willing to put in the work to balance out the burdens that come with raising a family.
Unlike the rigid gender roles set by culture, Islamic tradition teaches us that the roles of a husband and a wife are negotiable. Didn't our Prophet (sws) engage in household chores? Didn't our Prophet (sws) marry his employer?

So next time you start a new conversation, try asking us more open ended questions about what we like to do or how we spend our evenings. You could also try asking about our expectations for what makes a good husband. Maybe in our discussion about obligations, and expectations, we can find a middle ground. Maybe we can achieve balance. Or maybe we'll peacefully, and cordially go our separate ways.

P.S. I'm a really good cook ;)
---
Nailah Dean is a lawyer and creative writer based in San Francisco. Her latest project is a memoir about the Muslim dating world.
You can keep up with her on: