Introducing Dad Verification
May 9, 2023
We've taken halal dating to a whole new level.
Muzz, as most of you know, is the world's biggest halal dating app. Our end goal is to help you find the one and get married.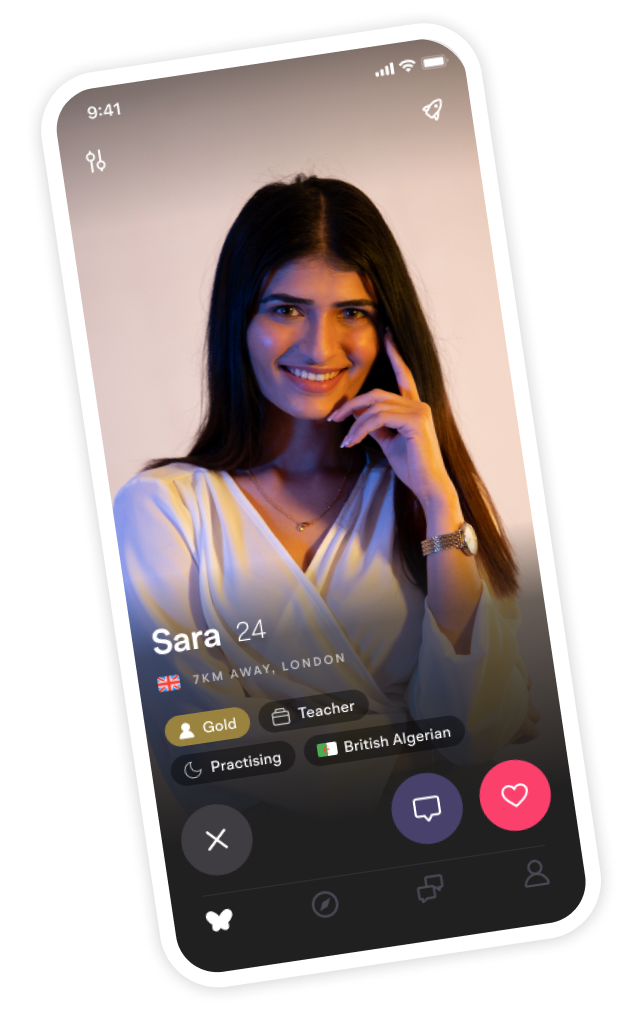 Looking for your soulmate?
You won't find your soulmate on this blog post but you might find them on Muzz - the world's biggest Muslim dating and marriage app.
However, within most Muslim cultures, parental approval is extremely important when finding the right person to marry. And we all know that getting a father's seal of approval can be a tough one.
Your parents only want the best for you, and considering two families are now becoming one, they need to ensure your potential partner is meeting their expectations. God forbid you want to marry someone who doesn't yet own their own home or doesn't pray 5 times a day. The horror!
Our entire engineering team has been working hard to uniquely solve this problem for Muslims globally.
We're excited to bring you our new Dad Verification feature - a world first for the Muslim community.
Keep things halal - directly speak to her parents via video call and get that seal of approval to move things forward Inshallah!
Here's how it works:
Simply go into your Chat options when messaging someone, and tap Dad Verification.
It'll then automatically video call your potential partner's dad. Now's your chance to prove yourself and make a good impression!
If you get that parental approval and make a good impression, you'll be given a snazzy Dad Verified badge that will go on your Muzz profile.
Congratulations! 🥳
Download Muzz and try it for yourself.
And make sure you're sharp and ready for the most important call of your life.