The Global Search of a Swedish Muslim
August 8, 2022
Opens Muzz. Let's see what today has to offer. Eyes automatically look at the lower right corner: "Always prays." Alright let's look at the profile Bismillah. Holding breath. "Not willing to relocate abroad."
Sigh.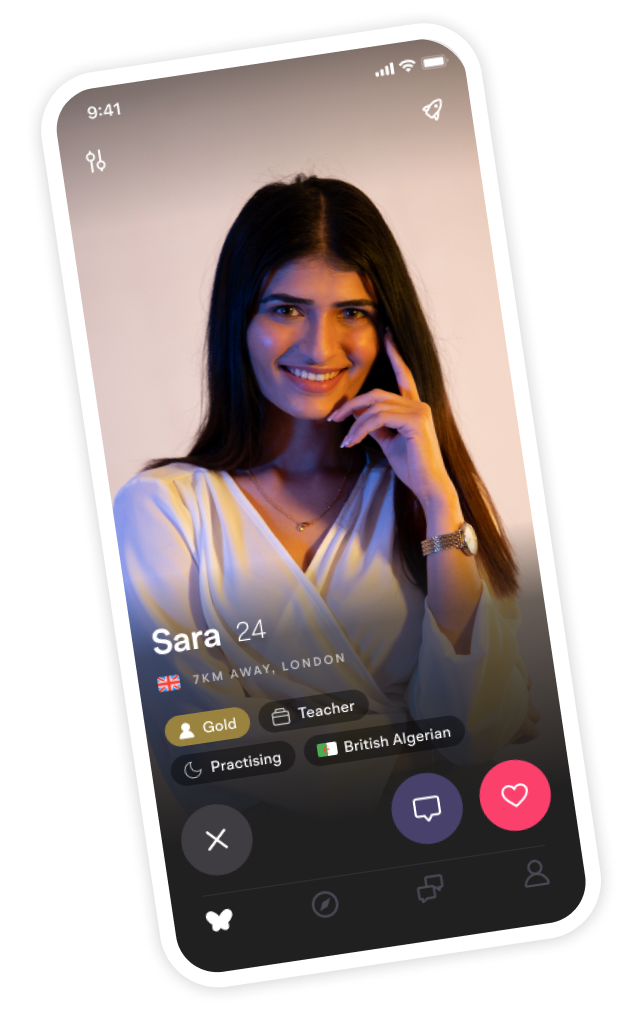 Looking for your soulmate?
You won't find your soulmate on this blog post but you might find them on Muzz - the world's biggest Muslim dating and marriage app.
Repeat.
I think I can safely state that it generally is not easy for Muslim women to approach men for marriage "in real life". Muzz is definitely a safe space and the fact that it is so easy to use, especially for those leading busy lives, makes all other similar services dull in comparison. Yet for those of us not living in the UK or the US, it's extremely hard finding suitable matches. Many of us women who do not take the brave step in marrying someone with a different ethnic background end up moving abroad, but that's not an alternative for everybody.
During my search for Mr. Right, I've come across many who had no idea there were Muslims in Sweden, and "did I migrate here or am I born here?". To be completely honest, this ignorance baffles me. There are Muslims and Asians all over Europe, and have been for ages – how is this news to some people? And no, not all of us migrated here in our adult lives; thousands of us were born and bred in countries all over Western Europe.
So many people find it difficult to find suitable matches in their vicinity – why not look abroad? What's the worst that could happen? At the very least, you get to know about the cultures of other European Muslims. But writing restrictions on your profile like "UK/US citizens only please" feels highly discouraging – especially for those that are actually willing to move to the English-speaking superpowers. So many of the profiles suggested to me by the app show adventurous people that love traveling, yet marrying someone from a different place is not an option.
Frustration level: skipping the cardio for a tube of Pringles because I ain't finding him anytime soon.
This is not something exclusive for the Muzz app. Whatever app or website you use for these purposes, you'll see that the majority of the users are clustered in certain areas of the world. That leaves the rest of us stranded, scattered all over the world in hopelessness. Add to that being a female over 25 (which aunty-wisdom claims as the expiry date for us), and your Google search history lists things like "how to get a cat if you're allergic".
I say enough is enough. Something needs to be done about this, and so this is my attempt in highlighting us – Muslims, Asians, etceteras, living in other parts of Europe – maybe by reading this little post you will widen your search filters and at least read some profiles and see what the world has to offer.
Opens Muzz. "Always prays." Alright Bismillah…
Source article: https://themuslimliterati.wordpress.com/