OUTDATED: Why is Muzz a Pay As You Go site?
August 8, 2022
When we first designed Muzz, we spent a lot of time talking to both ladies and gents as to what they actually wanted out of a Muslim Matrimonial site.
We initially focused on what they disliked about other sites which are out there.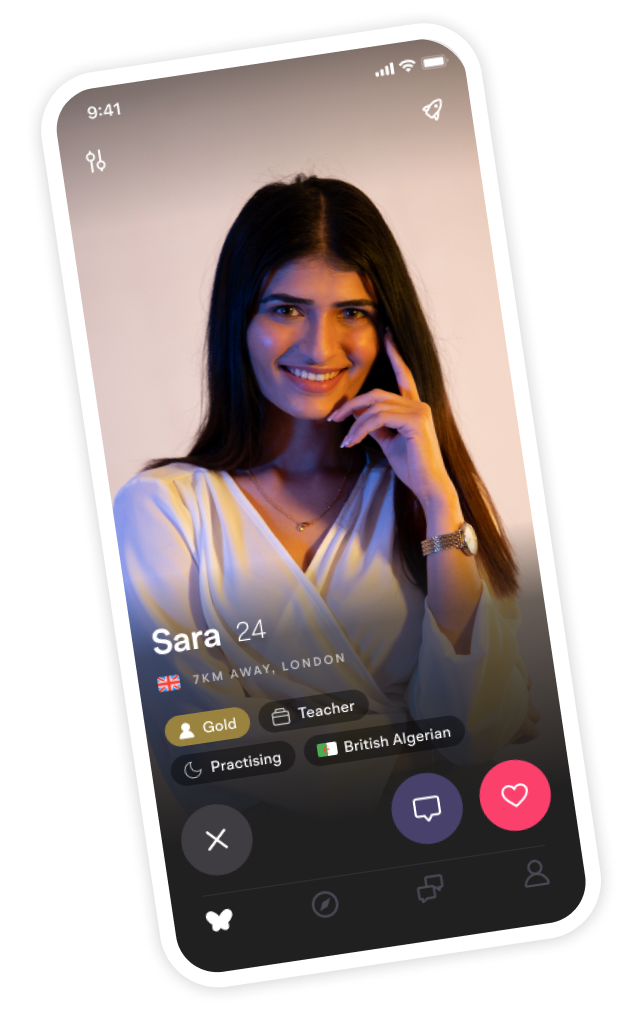 Looking for your soulmate?
You won't find your soulmate on this blog post but you might find them on Muzz - the world's biggest Muslim dating and marriage app.
Our findings were quite astonishing! Many people disliked the fact that so many sites out there were full of people who clearly were not seriously searching for a marital partner. Often many ladies received messages from men which seemed very casual in nature. For someone with genuine intentions to marry, this can be very off putting. Secondly, many found that despite many sites boasting thousands of members, many of these profiles were barely complete.
We studied how conventional sites operated and one of the biggest factors of misuse with such sites were their monthly subscription models. Often people would pay for a month or two, and then, having unlimited access to the site, would then message multiple people in what seemed like a "free for all". Secondly, this encouraged people to constantly browse photos of members and contact those whom they only barely deemed suitable.
So when coming up with Muzz, we decided to do things very differently. Firstly, we would never mislead our members. Often many other sites would emphasise the free registration, but then the moment you wished to actually USE the site, they would ask you to sign up to an expensive monthly subscription. On Muzz, its mode of operation is clearly mentioned – we would NEVER ask you to sign up to a monthly subscription.
Our site is totally 100% Pay As You Go. If you don't use it, don't pay for it! You can top up your account from amounts as little as £5.
Why did we opt for such a Pay As You Go model?
We realised that we needed to find a balance in terms of allowing people to have access to other members of Muzz, without the site being misused. Similarly we wanted to encourage people to only interact with each other if they actually thought that the other person was a suitable match.
By making Muzz PAYG, members only pay a small fee to contact someone, or to reveal their photos. This ensures that photos (especially of ladies) are hidden to everyone except those people who are genuinely and specifically interested in them. Similarly, this ensures that all messaging between people is far more directed and purposeful. Casual chat is moreorless eliminated, as members would only be willing to pay to converse with someone whom they actually deem suitable for them.
Over the last 5 months we are delighted to say that interactions on the site are nearly all specifically talking about marriage and assessing suitability. This is exactly what we wanted when creating this service – as Islamic principles are and should be our foundation.
We understand that such a service should also be affordable – hence we do not charge members PER message they send. You only ever pay once to contact someone. If they wish to reply, it's totally free! Similarly if you wish to message them again, its free!
So if you have tried other sites and are fed up with their monthly fees, or tired of unsuitable people contacting you, then take a moment to give www.muzz.com a go!