Build A Deeper Connection With All New Video Notes!
August 8, 2022
Frozen screens, the "whose internet is worse?" debates, and let's not forget the family members walking in and out constantly… Aaah the beauty of video calls. Sometimes, we just don't want a video call, especially after a day spent working from home where we've already had to deal with constant calls with colleagues anyways.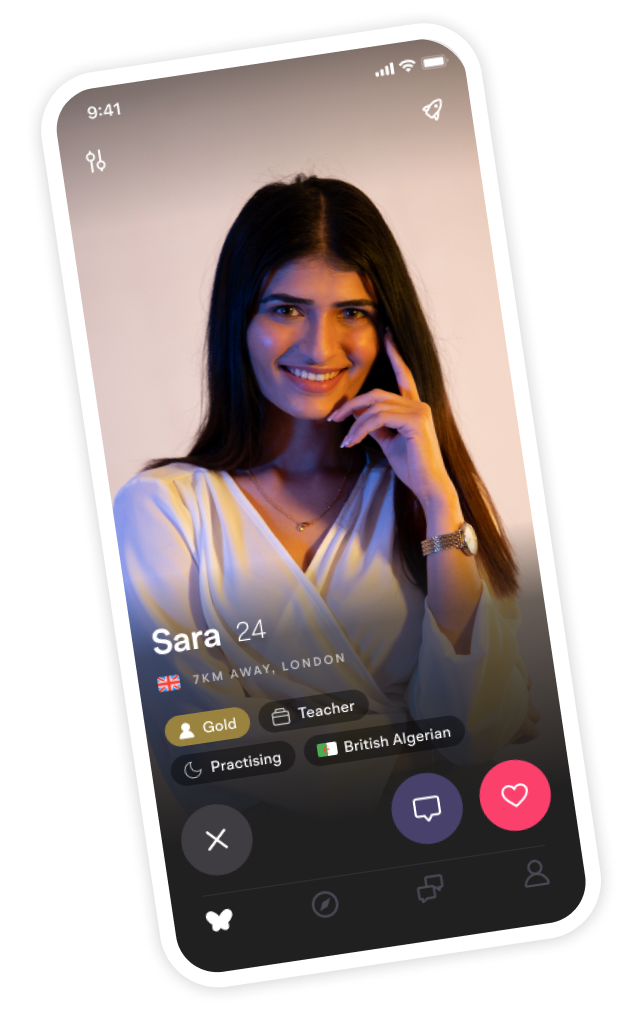 Looking for your soulmate?
You won't find your soulmate on this blog post but you might find them on Muzz - the world's biggest Muslim dating and marriage app.
But it's been proven that video calls can make you feel more connected and help you get to know another person better; and in these difficult times, a video chat is as close as we can get to a normal face- to- face interaction. So what's the perfect solution? Video Notes!

Yep, you read right, Muzz is introducing the all new video notes feature into the app, to help you get to know your match better. They are instant, like a voice note, helping the conversation carry on quickly and smoothly, but less time consuming than an actual video call. Just be careful, as you can't unsend whatever you record.

Here is how you take a video note:
You can really have a lot of fun with this feature, especially to make conversations between you and your match more exciting. Here are just a few things you can send them:

1) A clip of you saying hi!
Easy, and basic, but right after you match why not send a video note of you saying hi- this way they can get a sense of who you are, and feel reassured that you're not a catfish, and hopefully they'll send one back!
2) FOOD
We all know the way to a person's heart is through food...so what better way to make your match fall in love than by sending them a video note of your dinner! (Disclaimer: A video of food most likely won't make your match fall in love with you… but it could help 😉)
Even better, send a video note of yourself cooking, wow them with your culinary skills

3) Your pet
If you have a furry little friend living with you, show your match! Let your sweet and caring side really shine through the video notes you send of you caring for your pet. Bonus points if you send them something funny your little furry friend did

4) Show them what you're up to
You know those conversations that go "hey, what you up to?" and you reply "nothing much, you?"...

It is time to put an end to those boring responses by sending a video to show your match what you're actually doing! It definitely allows them to connect with you more as they get a glimpse into your world (just don't do this when you're in the toilet please)

5) Recreating your favourite gifs
Anyone can send a gif, but wow your match with your originality and creativity, by sending them a video of your reactions, rather than a gif... Or go the extra mile and recreate your favourite gif
We hope you enjoy our new feature, use it wisely!