Halal Dating Guides: New York City
September 29, 2022
Looking for ideas to step up your Muslim dating game? Muzz is proud to introduce the Halal Dating Guides series, a guide to help you find the best hidden gems and halal friendly date spots in your city. Take a look at our guide to scope out the best spots for a halal date. Whether you're meeting with the family, planning a special occasion or a first date, we have each of your Muslim dating needs covered! 💕
For our very first edition, we're scoping out the best first halal date spots in NYC.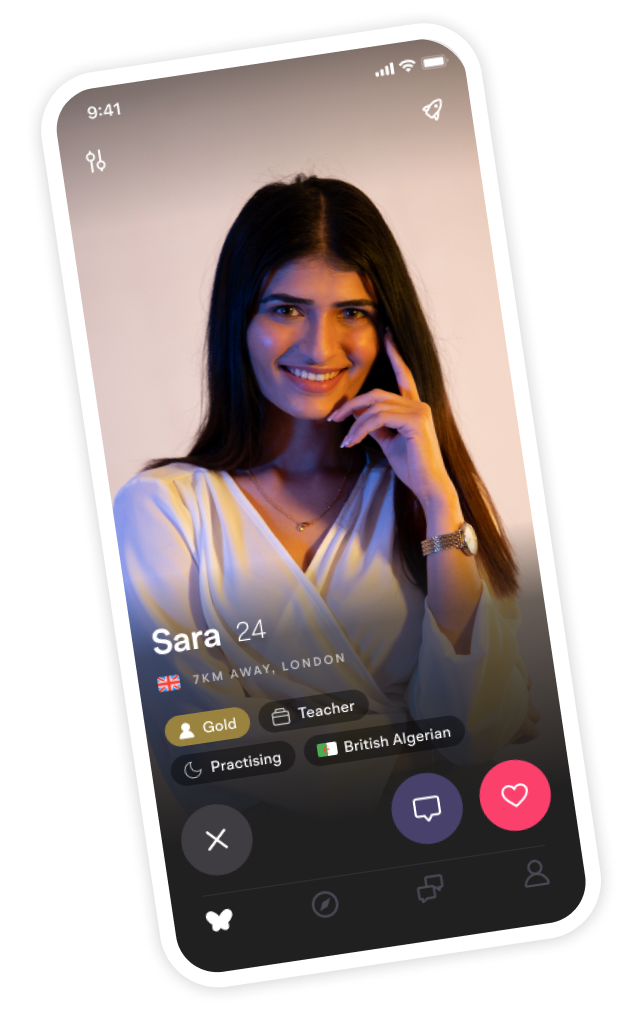 Looking for your soulmate?
You won't find your soulmate on this blog post but you might find them on Muzz - the world's biggest Muslim dating and marriage app.
Picnic in Central Park
What could be more New York than planning a picnic in beautiful Central Park? On a perfect day when the sun is shining, spring is upon us and its an easy fit to every single budget ($). 100% halal, safe and if you need to stop for prayers, the park is surrounded by multiple mosques such as Masjid Aqsa-Salam, Masjid Usman Bin Affan, Islamic Cultural Center Riverside Drive, and the Islamic Cultural Center of New York, all of which are within walking distance.
key features: price range - $, Mosque nearby, public place, 100% halal
Topthai Vintage
Halal dating definitely doesn't have to be boring! If you and your date like homestyle Thai cooking with halal food and mocktails, then add this to your list. Located in the heart of Greenwich Village, Topthai has a fun and vibrant atmosphere and is just a six minute walk to NYU Islamic Center. Also if you do make it here don't forget to get the crispy duck! 🦆 check out their whole menu here: https://www.topthaivintage.com/
key features: price range - $$, Mosque nearby, 75 % halal
Farida Central Asian and Grill
Looking for a casual restaurant that serves up a halal feast? look NO further! Farida Central Asian Cuisines and Grill is the muslim dating spot of dreams! It is ideal for a first date, without the frills of a fancy restaurant, and just a three minute walk to the Masjid Manhattan. Their sizzling platters are especially delicious and perfect for sharing, to find out more visit their website here: https://www.farida.us/
key features: price range - $$, Mosque nearby, 75% halal, public place
Jade Eatery and Lounge
If you're new to halal dating and looking for a place that will impress your date then this is it. Jade is an eclectic and colourful asian restaurant that keeps the vibe both romantic and classy for an evening date. Located in Queens, NY, Jade has been featured in New York's First ever Halal Restaurant Week and has several cool eye-grabbing features like a koi pond, and some very funky wall art. https://www.jadeeatery.com/
key features: price range - $$, 75% halal
Qahwah house
First dates and coffees have always been synonymous! But Qahwah house is just a little extra special, a muslim owned business that serves up delicious yemeni pastries, its a great little spot for a quick bite. Halal dating has never tasted this good! Don't forget to try their Tima special, check out their instagram here: https://www.instagram.com/qahwah_house/
key features: price range - $, Muslim owned business, serves 100% halal food, public place
If you are planning a first date, here is our Muzz checklist of easy halal dating tips to ensure the date goes well 👩‍❤️‍👨
✅ Arrive on time or slightly before when you've decided to meet (being punctual shows that you value your date's time!)
✅ Be respectful of boundaries - i.e remember this is a HALAL date, you should always ask for consent before initiating any physical contact such as hugging or holding hands
✅ Be humble and choose a place that is mid price range $$ so that both of you feel comfortable!
✅ Make an effort to listen! (even if you don't always agree)
✅ Be honest - about your intentions and expectations!
Good luck and we hope this list helps you plan your next date! Don't forget to screenshot & share with friends.
If we've missed any local gems that you think should be included on our halal dating list don't forget to comment below or DM us on instagram.
Halal Dating FAQ's
Do they serve alcohol at halal date spots?
Although we tend to avoid halal dating spots that have a strong presence of alcohol, some of the restaurants may serve it. Be on the lookout for fun mocktail options!
Are these Muslim dating spots halal certified?
We never recommend places without some halal meat options. Be sure to check with the business when you arrive on what menu items are safe to eat, as we can not guarantee the whole menu is halal.
Can I make a booking online for my halal date?
We have included links to our favorite halal dating spots, be sure to inquire on their pages regarding online reservations!
How to dress for my Muslim date?
We recommend all Muslim daters to dress to impress! Need help? Check out our favorite halal outfits here: