Muzz Update and My Experience
August 8, 2022
Muzz is a brilliant app for single Muslims looking for a husband or wife. If you are single and looking to find someone (we've all been there). Then this app is perfect for that, Muzz is guaranteed to find you that perfect partner. There are many success stories from this app, I spoke to medical student Kasim Usmani who found his future wife through Muzz, and he said:
"I wouldn't have met this beautiful woman if it wasn't for Muzz and I literally could not be happier. Not going to lie I was sceptical at first but I tired it and already I am taking that next step into my future"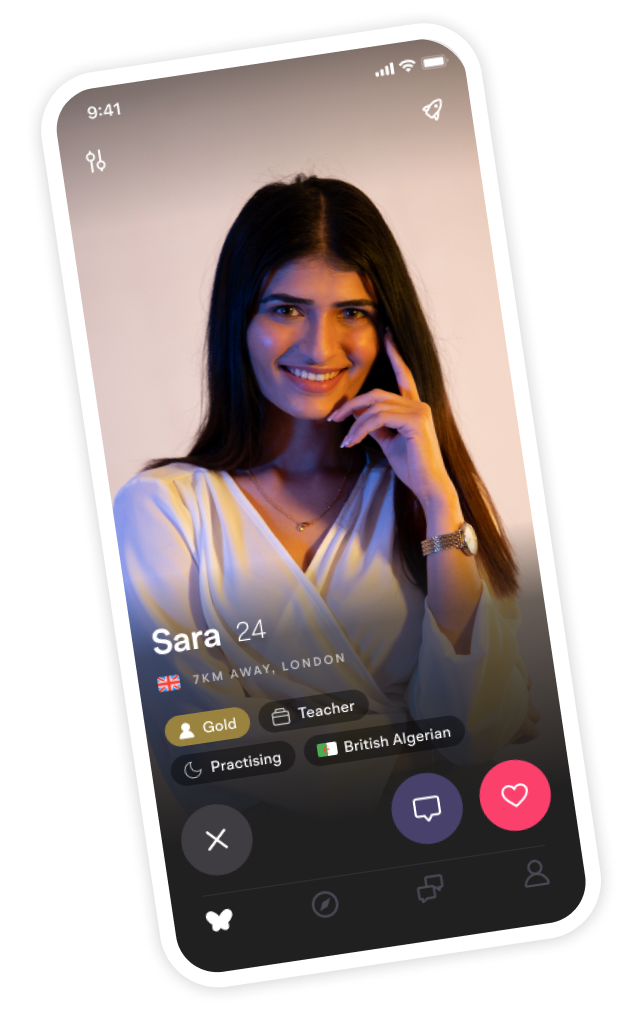 Looking for your soulmate?
You won't find your soulmate on this blog post but you might find them on Muzz - the world's biggest Muslim dating and marriage app.
A few weeks ago I joined after one of my friends told me about it and I have already made some wonderful friends and had amazing conversations with great people. I believe that this app has fantastic features, and works efficiently and smoothly and it is now going to get a brand new upgrade!
My experience with Muzz was great I met some brilliant guys and have had some amazing conversations and has definitely given me more confidence in finding the right guy, I have not found him yet but I am sure that it will happen soon and with Muzz it may even happen sooner than I think. I have been on it for 3 months now and I have to say my experience on it has been enlightening and has given me more hope and confidence. The only issues I did have and my friends have all mentioned the same things these are the technical difficulties they were having with the app, but luckily these will be fixed soon.
They are completely rebuilding the app with hundreds of changes based on their observations of how people are using and misusing the app, as well as the 8000 pieces of feedback they received within the last year.
Some of the major features of the app will include that all profiles and photos are going to be manually approved and vetted. There will be GPS location identification so they will be able to state the city the person is located in. There will also be more detailed profiles and better photo privacy options. And a more robust chat screen so messages will not get lost, a new complete profile history too. So now you can see everyone you ticked or passed and also see who likes you, as well as managing your favourites. Also in the new upgrade there will be more meaningful matches so now before two people can match, guys have to answer 3 questions that ladies must set before they are able to chat further. And on top of all that there will be peer to peer rating, so now when you un-match someone the app will build up a rating of the person, for example were they serious/polite? And would you recommend them? With the new app you will have the ability to match and un-match and rematch with people, there will also be better search filters.
All in all the whole app will be better to use and a whole lot slicker no more crashing or technical issues, I for one can not wait to start using it.
Source: https://reallifehobbit.wordpress.com/2016/06/30/muzmatch-update-and-my-experience/