Muzz raises $7M to transform how Muslims get married
August 8, 2022
Luxor Capital and Silicon Valley-based Y Combinator lead our Series A
It was around 5 years ago, I realised that the Muslim community was way behind when it came to using tech to find their partner. The mainstream market had really embraced online as a means to meet other singles, however we were still stuck on old websites that no one really liked. We still were relying on the awkward "Aunties" who would try and get your "bio-data" and usually match you with the complete opposite of what you were looking for.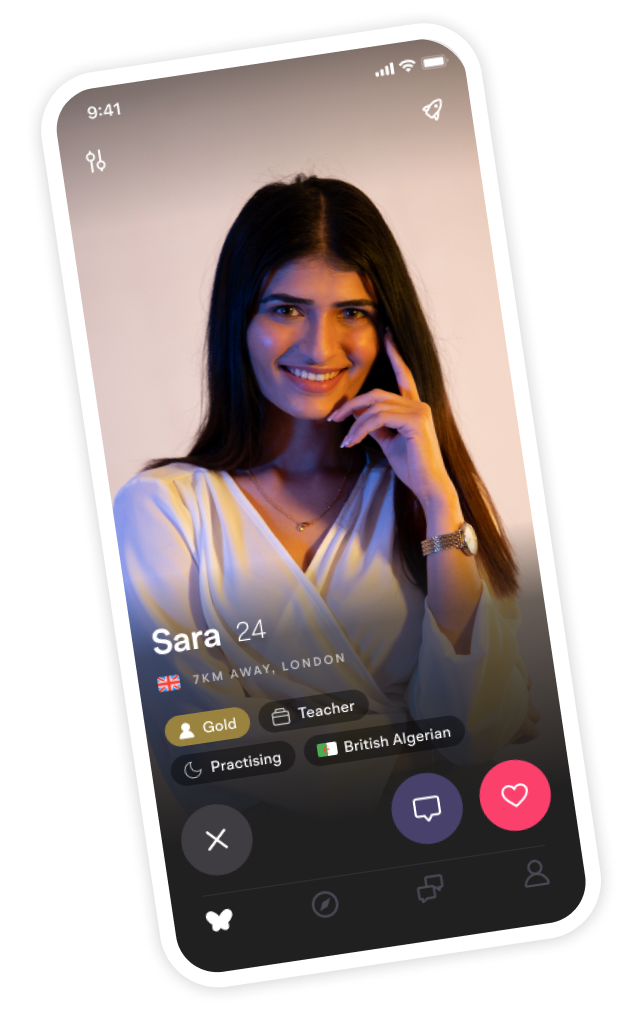 Looking for your soulmate?
You won't find your soulmate on this blog post but you might find them on Muzz - the world's biggest Muslim dating and marriage app.
It was time for something new. Something modern and fresh. Something positive and fun to use. Something that respected the Islamic faith, but was equally welcoming and delightful to use. Everyone else had apps, but considering all we talk about is marriage - why don't we?
I quit my job and sought to build the first Muslim marriage app with those principles in mind. From the bedroom of my home, I learned how to code and build apps, and six months later in April 2015 launched the first Muzz app on both Apple and Android.
From 0 members the Muzz journey began.
Those who know me, know how annoying I was in those early days (probably still am), telling anyone and everyone about Muzz. Rushing out of the mosque after prayers to hand cards out to the congregation as they left. Putting cards in your car windscreen (shout out if you still have a card!).
But Alhamdullilah, the hard work paid off. There was nothing out there quite like Muzz, and our members loved it. Most of all - it was (and still is) free to find your partner on Muzz.
A year or so later, I reached out to Ryan Brodie, a fellow geek, to join me on this mission. Though he isn't a Muslim, he loved the idea, the potential and the size of the opportunity. It was a product that excited him. Together we rebuilt and relaunched Muzz in August 2016 - sorry to all of you who had to make your profile again :)
We then started breaking down barriers. We were the first Muslim centric startup ever to be backed by Y Combinator - the prestigious Silicon Valley based tech accelerator behind Airbnb, Dropbox, Stripe and countless other unicorns.
We spent four months in San Francisco and closed a $1.75M seed round with a bunch of amazing investors. Investors who loved the mission, loved the opportunity and could see our passion and hunger.
We came back to London with renewed purpose, moved into a bigger office and started to grow the team and the platform.
We were the first Muslim tech startup to ever advertise on the tube with our hilarious and viral 'HALAL!' ad campaign. All created in-house. When you have global leading marketing agencies asking us which agency we used, you know you've done something right! We've been live on Sky Breakfast, and on the home page of the BBC amongst so many other news outlets.
We pride ourselves on doing all engineering and development in house. No one else will care as we much as we do. We always want to set the bar high, and be considered along the likes of the popular consumer apps you all know and love.
17 strong, and having moved into our fourth office (about to move to our fifth!), we've really found our groove and have been making real progress in terms of the app and our brand. Over 1.5M Muslims around the world have signed up to Muzz, with well over 30,000 people finding their partner on our app. We know the real number is so much higher given so many of you are still a bit shy to admit you met online. Embrace it!

It's been a long and stressful couple of months, but we are delighted to announce that we have closed a $7M Series A round, with Luxor Capital, a multi billion dollar US hedge fund and Y Combinator leading.
Tim Brady, Partner at Y Combinator - "Shahzad has clearly made something that people want. He is a resourceful founder who has been listening to his users and in the process has developed an invaluable service for the Muslim community, in a way that mainstream companies have failed to do".
This is big news - for all the talk of the Islamic Economy - not many Muslim centric startups have made this kind of progress. And for sure, collectively we need more representation at these levels.
"We are highly impressed with Shahzad and the business he has built so rapidly over the last few years. I look forward to joining him on the exciting journey ahead."
Jon Green, portfolio manager of Lugard Road Capital.
We've been fortunate to receive some very notable acquisition offers, however in the end it never quite felt right. We've not completed our mission yet, and we want to hold true to that.
This investment will be instrumental in furthering our mission - to globally bring Muslims together in the name of marriage. But also - to be a means to unite our communities and foster greater understanding. We aren't content to be just a "halal dating app".
The team will be growing further, with key engineering and marketing hires. The product will be undergoing a complete transformation - we're so excited to complete this revamp. We've got a ton of new features coming to the app which we know you will all love - all in the name of really raising the bar when it comes to finding a partner in a halal manner.
We'll increasingly be thinking globally - connecting our Ummah in ways not seen before.
As part of the round, we say goodbye and thank you to Ryan, my friend, and our CTO. It's been a fantastic three years and I want to put on record my sincere thanks to him for all of his hard work, his ideas, his passion and equally all the sleepless nights we both have had as we've lived through the ups and downs of startup life.
No one quite knows the pain unless you've lived through it. We've both demanded a lot of each other to get as far as we have, we've definitely argued, laughed and celebrated a lot, but it's been a fantastic working relationship and the results speak for themselves.
I wish him all the success in the world for whatever venture he chooses to launch, and I will forever be cheering him on from the sidelines.
For Muzz, with this round of investment under our belts, the next exciting chapter begins, and we can't wait to show you what we've been working on.
We're only just getting started.
Shahzad
CEO, Founder