Healthy Ramadan Recipes For A Special Iftar With Your Spouse
August 8, 2022
Written by MyTinyLondonKitchen

It's that time of year again, Ramadan is here and what better way to kick off your Ramadan with some wonderful easy low carb recipes. We are keeping it low carb, because the worst feeling after breaking your fast is loading yourself up with carbs, what happens? A lot of BLOATING. So let's avoid all those fried spring rolls and samosas and try out these alternatives.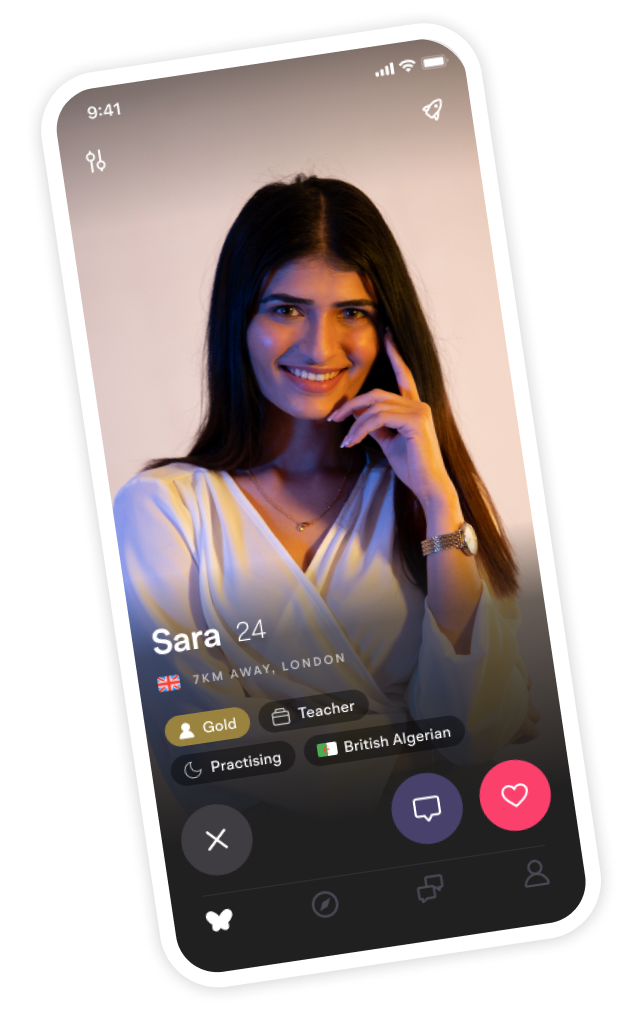 Looking for your soulmate?
You won't find your soulmate on this blog post but you might find them on Muzz - the world's biggest Muslim dating and marriage app.
Here are some great foods to break your fast with:
Dates Stuffed with Peanut Butter & coated in Dark chocolate
Ingredients:
10 dates

Smooth peanut butter

100g of dark chocolate
Method:
1) Make a small slit on one side of the date and remove the pit.
2) Wash your dates after that
3) Put them aside and let them dry
4) Melt your chocolate in a microwave, until it's smooth (depending on your microwave, it should take 1-2 mins) Once melted, put it to the side.
5) Take your pitted dates and add a tsp of peanut butter to each date
6) One that is done, carefully take your date and dip it into the dark chocolate
7) Place them on a greaseproof sheet and plate and let them sit in the fridge for a couple of hours.
8) Serve and enjoy when you are ready to break your fast.

Rainbow bowl
Ingredients:
1 cup of good quality thick yogurt

5 strawberries (cut flat)

½ cup of blueberries

Granola

Peanut butter

Chia seeds

Melted square of dark chocolate
Method
1) Transfer the yogurt to a serving bowl and flatten with a spoon.
2) Take the berries and adorn the bowl with them in a straight line (like in the picture)
3) Add the granola and peanut butter too
4) Lastly add the dark chocolate square
5) Sprinkle with chia seeds and serve!

One pan Roast chicken and celeriac chips
Ingredients:
Roast chicken
1 chicken rooster (with skin on)

½ block of butter

Salt (according to your taste)

Old Bay seasoning (2 tbsp) if you need more just add

Dried Parsley

Garlic cloves (4)
Celeriac chips
1 celeriac peeled and cut into thick chip shapes

Salt

Oil

Paprika

Oregano

Pepper
Preheat oven to 180

Roast chicken method:
1) Wash your chicken and pat it dry
2) Put the chicken onto your baking tray.
3) Add the seasonings (old bay, salt, dried parsley) into a bowl and add some melted butter to it.
4) Take the marinade mix and coat the chicken with it
5) Ensure you get it all the marinade all over the chicken
6) Peel the garlic cloves and stuff them underneath the skin


Celeriac Chips
1) Add the cut up celeriac chips to a bowl
2) Add oil and all the seasoning to the bowl and mix until everything is coated
3) Add the chips to the same pan as the chicken

Roast for 1 hour. To check that its cooked pierce the thigh with a skewer and the juices should run clear.

Take it out the oven and let the chicken rest for 15 mins before serving.
Enjoy!

---
Author Bio

MyTinyLondonKitchen is a food blogger who loves healthy and delicious recipes… and you guessed it, cooks it up in her tiny London kitchen! Follow her on Instagram to check out all her amazing recipes : @mytinylondonkitchen
You can also check out her TikTok videos here: @mytinylondonkitchen