Female? Hate gyms? Let me tell you about Modest Fitness Week! 14th-18th December 2020
August 8, 2022
Are you female? Do you really want to exercise, but feel like the gym is just not the right place for you? Or perhaps you hate exercise but recognise that it is time for a change in your lifestyle… well you are in the right place, let me tell you all about Modest Fitness Week.


"Modest Fitness Week isn't meant to make you stay at home from now on and only workout where nobody can see you, but it IS about empowering and inspiring Muslim women that we can do anything we put our minds to."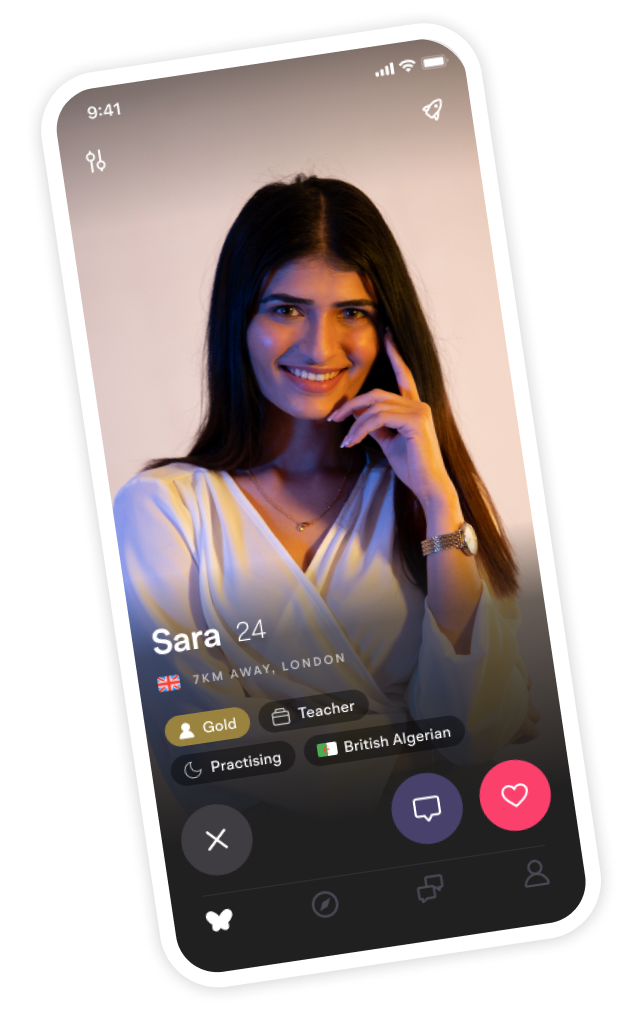 Looking for your soulmate?
You won't find your soulmate on this blog post but you might find them on Muzz - the world's biggest Muslim dating and marriage app.
What is Modest Fitness Week?
Modest Fitness Week (as it's now more formally known), is a week long virtual event with over 60 hours of live fitness classes, talks, brand demos and more. It will run between the 14th and 18th December this year and will be streaming live from over 20 different countries and timezones. The variety of classes, talks and demos is so huge that it is impossible not to find at least an entire day's worth of sessions you would want to go to. From yoga, pilates, HIIT and flexibility classes to pregnancy, prenatal and postpartum workouts. Mental health, women's health, meditation, parkour, skipping…..the list goes on. We have some of the biggest activewear brands in the modest business showcasing their up and coming ranges and giveaways of the likes you've never seen.

What excites us most about Modest Fitness Week is bringing Muslim women from all around the world together in one place. Seeing the friends and connections that people are making already is mind-blowing. We have one panel session on women's health that I am especially looking forward to, that is being run by 3 women, from 3 different countries and 2 different continents, who didn't know each other before we began Modest Fitness Week.
Sure, you can join your local gym, take an online class or watch a Youtube workout….but you need that inner strength to do so. As a Muslim girl who was never sporty, struggled running up the stairs and to be honest didn't enjoy exercise, walking into a gym has never exactly been something I look forward to. Firstly, we are women and I don't know many women who don't feel self conscious walking into what is predominantly a male occupied space. Secondly, those who wear any type of headdress tend to automatically feel that added awkwardness from within when stepping foot in a gym.

A few times I have been so worried my hijab will come off or that I will end up accidentally flashing, that I don't go to the class I wanted to go to. Modest Fitness Week isn't meant to make you stay at home from now on and only workout where nobody can see you, but it IS about empowering and inspiring Muslim women that we can do anything we put our minds to.
You are not the only one who wants to lose a pound or two, tone up, become more flexible, feel better, look better, sort out your mindset and mental health or feel a new sense of "I can do this". There are quite literally millions of Muslim women just like you who are thinking exactly the same thing. If seeing and hearing from the countless inspiring women participating in Modest Fitness Week doesn't leave you feeling inspired and empowered to take up some sort of exercise….then I don't know what will.

Who can join?
Absolutely all women are welcome. It is a female only event, so all our instructors, brands and panel sessions are run by Muslim women. It can be a camera on or camera off event, meaning if you want to do a workout in your pajamas without your headscarf, turban, niqab or whatever you wear, then you can just keep your camera off. If you want to have your camera on so the instructor can point out some movement tips, then you are also very welcome to have your camera on. Whatever you feel comfortable with.
How much is it?
Tickets for the week cost between $15-20. We had a limited number of early bird tickets that have been sold already, so currently the price is at around $17...and will go up the closer we get to the 14th December, so do make sure you grab yours now. If you are a Muslim woman and you love exercise, hate it, are intrigued by or want to learn more about health, fitness, your body, then come along. For the price of one class you get access to over 60 hours of inspiring sessions. It is a ridiculous deal.

You can get 10% off with this code: Muzz10
All profits are going to a charity very close to my heart, the Emergency Yemen Appeal. We have personally been raising money for the charity now for over a year, so we thought what better way to combine all the things we love than bring Muslim women together from around the world and give to charity at the same time.
Remember, the 14th-18th December. Grab your tickets before the price goes up.
---
Author bio: My name is Abdiya Iman and I am a content creator and entrepreneur. I am originally from the UK but reside in Spain. My passion is to create platforms where Muslim women can come together and meet their community. It's great that we have this international community but where can we actually connect as one?
We wanted to create a space where women could connect through fitness and wellbeing, that is where Modest Fitness Week was born!