#Muzzsuccess: Ayah and Rasheed
August 8, 2022
Thank you to Ayah and Rasheed for sending in their story.
The Muzz team are extremely pleased, and we wish Ayah and Rasheed all the best in their journey together as husband and wife, insha'Allah. We pray Allah makes it a union filled with love and tranquility, ameen.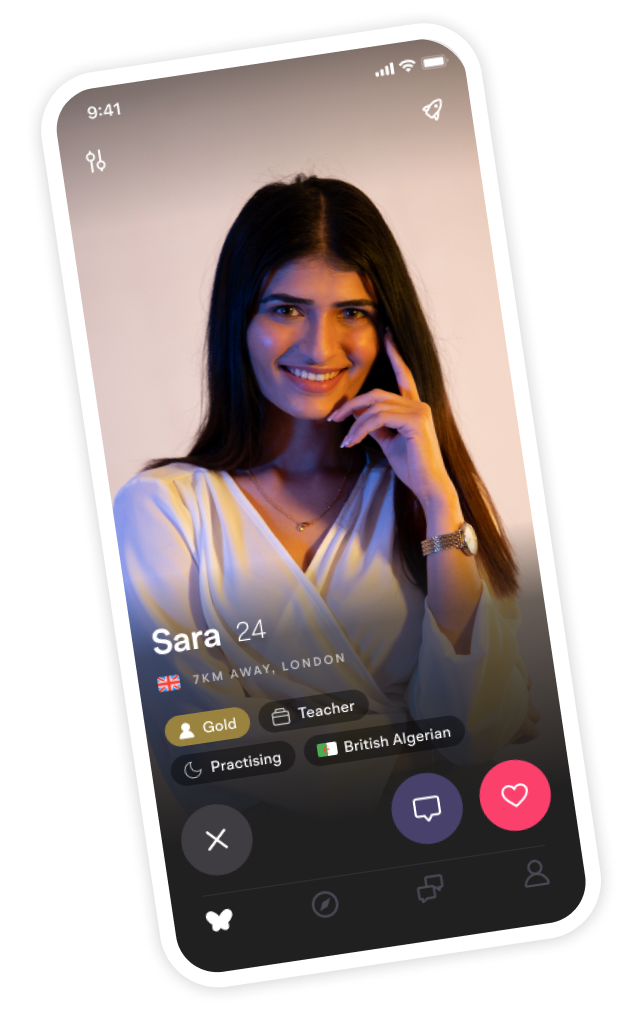 Looking for your soulmate?
You won't find your soulmate on this blog post but you might find them on Muzz - the world's biggest Muslim dating and marriage app.
THIS IS THEIR STORY:
"He's a highway crew chief for the city, and I'm the assistant director of a childcare centre. We both have children and grew up in the same neighbourhood just blocks from one another, but we'd never seen each other before I found him on Muzz! I loved what he had written and the photos on his profile. After exchanging a few messages we learned that we shared the same values, priorities, and interests.
We talked on the phone daily for the next 4 months. We spoke very candidly and got to know one another thoroughly. I was amazed how we could talk for hours upon hours. Sometimes it seemed like we'd be talking all day. I inquired about Rasheed and everyone I talked to spoke very highly of him and confirmed what I could already see — that he was a great father, hard-working, and someone who placed the utmost importance on the deen and his relationship with Allah subhaan'ahu wa ta'ala. After talking for 4 months, we decided to meet. We met for lunch with his best friend and his sister, and once I met him in person I was sure I wanted to marry him. We continued meeting up every weekend while planning our nikaah, walimah, and future.
We would go to the masjid, breakfast, lunch, a Sixers game. We'd take the kids to the playground and for pizza. I loved spending time with him and couldn't wait to become his wife! We got married this past Ramadan and it was wonderful. He has a huge family and I have a small one so most of the people there were from his side but they embraced me and my children immediately and made us feel welcome. We had an amazing first Ramadan and Eid together. We're going to Dubai and Abu Dhabi for our "honeymoon" in August in shaa Allah. I love our big blended family and I'm so happy I found him on Muzz! Jazakum'Allahu khayr!"