Dear Muzz: He Called Me A Joke!
May 15, 2023
It's finally here! The agony aunt you never knew you needed 😉
The two aunties answering your questions today have an acclaimed wealth of knowledge on dating and Muzz, as they have both been on the app. Found Love On Muzz has, you guessed it, actually found love on Muzz. While Kissed A Few Frogs has acquired a great amount of insight into red flags and relationship Dos and Don'ts from her own experiences of dealing with all the f***boys.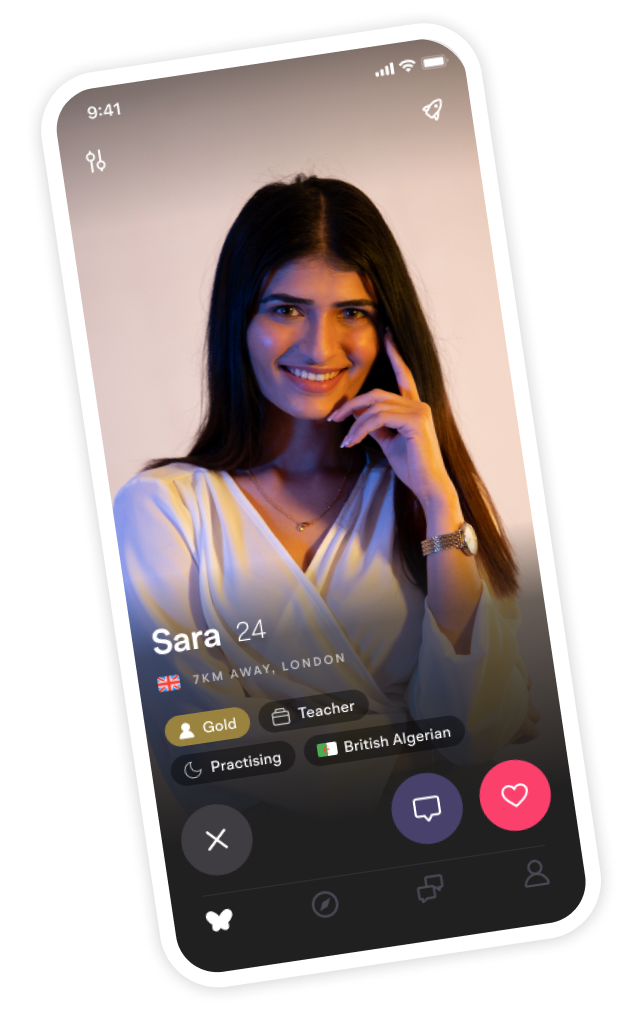 Looking for your soulmate?
You won't find your soulmate on this blog post but you might find them on Muzz - the world's biggest Muslim dating and marriage app.
Disclaimer: Their responses are just their opinions, so follow it at your own risk!
---
Dear Muzz advisor,

I have a query regarding a recent match. We seemed to get along fine and texted via. app as it was impossible to connect otherwise, he was in Dubai and connection was extremely poor. I suggested to make a call to him privately as I thought I needed to hear him in person and he was okay with it and so I called him.

Again, it was a very poor line but we managed to say a few words to each other and carried on texting - via app. As the week progressed in texting, I asked if I could talk over the phone again, he agreed and so I made the call and it was a strange conversation, where he just kept on repeating himself - like a broken record.... I freaked out and cut the line. He texted me saying that it was extremely rude of me to do so and was beginning to have doubts on me. I explained it was a weird phone convo and left it at that.

Later in the day we were texting and he asked me if we were to progress what would be the next step, he then went on about looking for property in the uk where he would move to be near me, he did say initially that he had intentions to relocate if he had found a suitor. I felt that I needed to talk to him in person as he sounded serious about his intentions and I barely know him, so I asked if I could call him again. He agreed for me to call, I realised I had to top up credit and asked if he could call me instead, his reply was... "you wanted to call so you can make the call, It will cost me for topping up credits... I don't understand why you said you want to call me and then ask me to call ".

I thought hmm. I made the call anyway and again the conversation was soo weird, it was like a broken record, he kept repeating the same sentence 20 times in 5 minutes, I thought this was some kind of a sick joke so i texted him and freaked out. I thought he was not serious and was some kind of a prankster. He denied all I accused him of and told me I was the joke.

A few days later I told my family what had happened and apparently this kind of repetitive voice on calls to Dubai does happen and it is kind of freaky but it's something to do with their network.

I felt REALLY stupid to have accused him and even worse for unmatching on bad terms... I did have doubts about him as a suitor for me but just wish there was anyway of apologising for my misunderstanding...and poor reaction.

Jkl khair
---
Kissed A Few Frogs Replies:
This all sounds really strange. Maybe I'm a bit cynical but I wouldn't be too worked up about this guy, he doesn't sound like someone you want to marry.

I get that there may actually be communication issues and Dubai is notorious for having bad calling services, otherwise I'd be like why hasn't he just asked to Whatsapp Call?! (which is why we released calling on Muzz 😉)

But it's less about what actually happened and more to do with the behaviour he exhibited afterwards. Whilst you probably shouldn't have reacted so strongly, he shouldn't have called you a joke either. I also don't like that he made you top up credits because it was your decision to call him, that kind of attitude wouldn't have bode well for the future.

Please don't feel too guilty. Although it would be nice to apologise for how you reacted and get some closure, I think it's best if you simply move on and continue your search to find the one. He's out there!


Found Love On Muzz Replies:
Wow sounds like you guys have connection issues...in more ways than one. Maybe his wifi is bad, but from what you've told us, he seems rude. Let's dissect this properly:

He says he wants to move to the UK to be with you… but he won't call you, and when you asked him to top up he got angry. Honestly to me, it just sounds like he wants to move to the UK. Especially as you said he barely even knows you and immediately starts saying he wants to move, but doesn't actually want to call to get to know you better. Personally, I would see this as a red flag.

He called you a joke. Sister, he sounds downright rude. If you're freaking out he should be consoling you, telling you "it's just my connection, don't worry". But instead he was just rude about it. This is another red flag for me. I could be wrong of course, he could be a nice guy, but from what you've told me, he doesn't sound like a pleasant person.
To be honest, I don't know why you feel bad. I feel like he wasn't particularly a nice guy, and it sounds like he got angry easily. People (unfortunately) unmatch on this app for literally no reason all the time, you genuinely had a reason- I would say use this experience as a lesson for next time, to weed out the bad guys from the good.
---
If you have any questions or need any advice, feel free to drop us an email at: [email protected]