You Asked, We Listened. Say Hello To New Ethnicity Filters!
August 8, 2022
We saw what happened to George Floyd. His death hurt us all deeply. Since then the world has been in uproar with global protests over racism; something that for many of us is a daily reality. These past few months have been eye opening as many have pleaded for a change in the world we live in.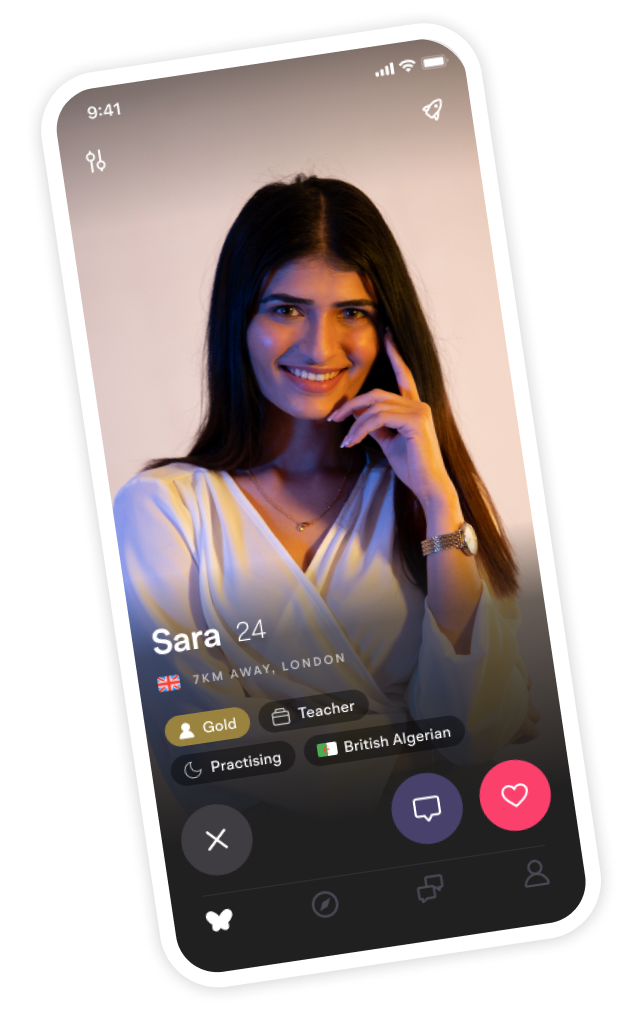 Looking for your soulmate?
You won't find your soulmate on this blog post but you might find them on Muzz - the world's biggest Muslim dating and marriage app.
We at Muzz are part of this change, especially as you, the members of our app, are made up of a wonderful mix of ethnic groups.

From studying and talking to you - our members - we've decided to expand our ethnicity categories. We believe in increasing representation across the diverse ethnic communities, and what we had at present wasn't sufficient.


Your feedback
Many of you have reached out to tell us that our range of ethnicity filters were not diverse enough, and that you didn't feel represented on Muzz.
This feedback increased with the Black Lives Matter movement, and with other minorities wanting to be represented.
You - our members - are our main priority, and we know that finding a Muslim partner is not easy. The entire app is designed with you in mind; We always want you to have a pleasant experience when using our app, and if you feel you are not being empowered or represented, then we are failing somewhere.
Our response
We have listened and educated ourselves from speaking to so many of you and have taken a lot of time to see how we can be better.

These are just some of the changes you will see to Muzz:

We have doubled the number of ethnic groups you can use to describe yourself

We have actively removed all race filters ("Black/African" and "White/Caucasian")

We are moving towards broadening our cultural filters (eg. "European" or "West African")

We have included many more large Muslim majority ethnicity groups
What does this mean for me?
Muzz has always been designed with one simple purpose in mind: to help single Muslims meet and marry. We understand that the journey to finding your life partner can be difficult, and that there are countless factors to consider when thinking about the person you want to spend the rest of your life with, one of these being their ethnicity.
For some of our members, finding a spouse that has been on a similar walk of life as themselves, or speaks the same language as them (or indeed their families) is very important. This may have been tricky to do with our original range of ethnic filters.
These new filters will not only make it easier to search for a spouse that meets your criteria, but they will also allow you to express yourself better on your profile, so others can see what culture you associate yourself with.
In light of the new ethnic groups we will be adding, you may find that your profile has been amended so that you are now aligned with the correct new groups. You are always in total control and can change this as you see fit.

Inter-ethnic marriage
It's true that many of our members seek a spouse from a similar background, but did you know that the majority of matches (52%) are actually between members of different ethnicities? In fact, some of our members choose not to show their ethnicity at all! This seems to work in their favour, as you are 38% more likely to get a match if you don't use ethnicity filters.
This really highlights the open-mindedness of our members. Ethnicity seems to be a minor factor when searching for a spouse, as many of you value someone's deen and character over this.

Lots more to come
We are aware we still have more work to do on this front, and will constantly try to improve in this area: from expanding our range of ethnic categories to adding even more diverse faces in our advertisements, we are taking baby steps to increase inclusivity. We will keep you all informed with more upcoming changes in this area.
We also understand that you are more than just a race or ethnicity, which is why we are currently working on the addition of many new features to the app which will allow you to better express yourself, making your journey in finding a spouse as easy as possible. Stay tuned as there is plenty more to come!